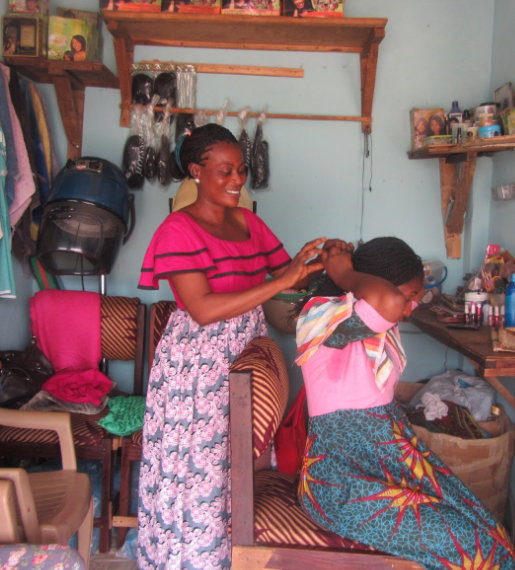 Dear Tremendous Leadership Initiatives and Respective Donors,
After a busy summer filled with business, law, and medical summits at Georgetown University, Leadership Initiatives is ready to get back to work on its main project: the International Business Internship Program (IBIP). Due to the hard work and monumental success of these summer programs, Leadership Initiatives has been able to recruit more students than ever to become a part of IBIP and help change the lives of business partners across the globe.
This week marks the first official week of the 2018-2019 IBIP year; new teams have been meeting with their mentors and business partners for the first time, making introductions and preparing for their exciting year. Moreover, successful IBIP groups from previous years have come back together with even more ideas and solutions for their business partners, cementing and furthering those relationships with their associates and translators that were already so strong before the summer. Leadership Initiatives is thrilled to be working with so many talented students this year, and we wish great prosperity to all of the new teams!
These first meetings have gone extremely well. As mentioned above, new teams have officially begun calling their business partners and discussing what problems they would like to tackle together. Callie's team from Ridgefield High School is just one example of the bonds that can form between these young innovators and businesses on the other side of the planet. In a letter to Leadership Initiatives about their first call with Grace, a salon owner in Nigeria, Calli writes, "The first time we met Grace with our translator Tamar, the entire Skype call was full of smiles and laughs that warmed our hearts and managed to bring us closer in just 30 minutes!" Relationships likes these are forming across the nation, allowing both the students and the businesses to trust one another and create a strong foundation for the rest of the year. Callie's team and Grace have decided to begin collaborating on designs for Grace's renovation of her salon, showing the impact that these students can have on many aspects of a business and its success.
Teams like the one above are why Leadership Initiatives was created: to help people around the world with their most pressing issues, offering ideas and insights from disparate perspectives for the purpose of finding those monumental solutions. Leadership Initiatives was created for this spreading of ideas and knowledge, something that has helped transform businesses year after year.
I would like to personally thank you again for your donations to Leadership Initiatives. Without the aid of our phenomenal donors, it wouldn't have been possible for students like Callie to meet Grace. Through your donations, you make it possible for the solutions of students to be turned into realities for our business partners. Leadership Initiatives relies on the benevolence of donors like you, and we thank you for your involvement and participation in our work to better lives! You, along with the students in our IBIP teams, help make a difference in the lives of businesses like Grace's and many more!
If you would like more information about any IBIP team's work, including that of Callie's, please visit liempower.org.
Thank you again,
Leadership Initiatives