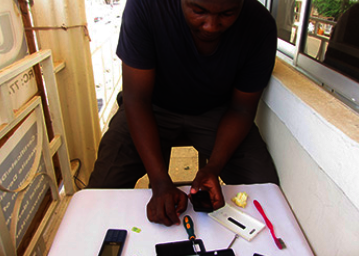 Dear Valued Leadership Initiative Donor,
The school year is ending and that means that the yearly Leadership Initiatives' International Leadership Business Summits are rapidly approaching! After the overwhelming success from last year's teams, all of LI is super pumped for a new year of more solutions from amazing high school students. In addition to the ILBS Summits, Leadership Initiatives is sponsoring a Law and Medical program to help student's take their passions and exercise them at a young age. Overall, we continue to be impressed with student solution's and do not expect to be disappointed again this year. If you would like more information about the upcoming summer programs or would like to change the world yourself, please visit bethechangenow.org
In honor of this upcoming summer season, I am going to share below a story from one student who participated in last year's summit:
"My first business partner was Ibrahim Usman, who created a mobile phone repair business to help support his sister and his uncle, who took them in after his parents were killed. I created a financial management system that could be used both digitally and on paper, as the electricity was being frequently shut off often in the area at that time. Because of this experience, I immediately fell in love with LI and wanted to do more."
Life changing experiences are happening at these summer programs because of not only the student's dedication, but yours as donors. Last year, Leadership Initiatives' had a record breaking number of student solution's funded because of the generous donations and support that we have received.
Let's continue changing the world together. You are changing the world with us and I am so glad that every one of you is on this journey to help empower the communities of Nigeria. Thank you again for your support and generosity; I know that your impact is real and important and I cannot wait for our future together!
Best,
The Leadership Initiatives Team
Links: