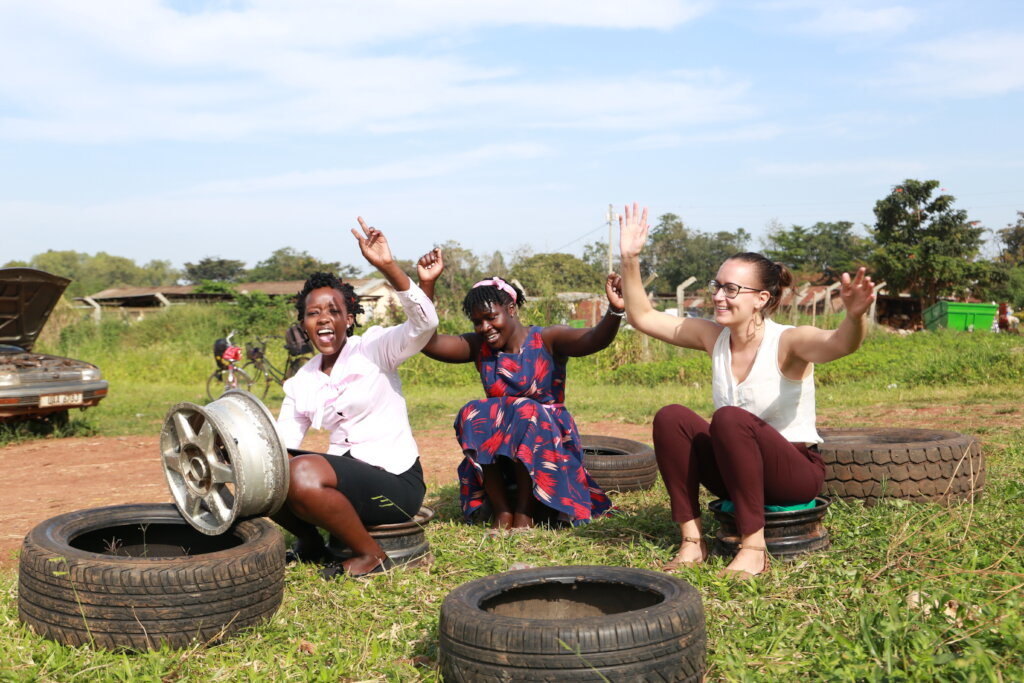 Hello Backup family!
First of all, a very happy new year to you! We hope you had a wonderful, restful holiday and are ready for an exciting new year. Our first thought as soon as 2022 started was: this is the year and month that schools will finally fully reopen in Uganda! But before we get to that, let's get you up to speed on what happened in the past few months.
Although primary schools have not reopened yet, we were glad to see the primary teachers colleges open their doors again at the start of November 2021. Thanks to our strong relationship with the colleges' administrators, we were given permission to continue our workshops with the student teachers immediately. Since they will be starting their school practice this month, this was a great opportunity to catch them up on everything related to individualized support plans and dyslexia. Before we knew it, it was already time for their final exams, so more workshops with the student teachers and their teacher educators will follow in this new year.
In the meantime, we were given the chance to hold both virtual and in-person workshops with two of our favorite partner organizations as well. VVOB joined our team of partners in October. With projects at pre-primary, primary and tertiary level, they decided it was time for an inclusive education upgrade for their team and partner institutions. We made a great start through a total of 6 workshop sessions and we can't wait to continue in 2022, including several field visits! Then, November brought us back to Teach for Uganda and their new, 4th cohort of teaching fellows. A group of 60 eager new members welcomed us in Kampala for a full day of training. You can imagine our excitement to (safely) meet a group of this size in person again!
The last day of November and the month of December brought us more holiday joy than we can describe to you. On #GivingTuesday on 30th November, we broke a fundraising record together with you: $2,311 raised towards the purchase of a car for the Backup Uganda team! Adding this to the funds raised in 2020 for the same purpose, this means we are finally getting ready to buy these wheels. We couldn't be more grateful for the opportunities this will open up for us: more schools, more primary teachers colleges, more partner organizations all over Northern Uganda! Together with the new monthly donors we had the privilege to welcome in December, this was an absolute highlight of our year.
Today, we open our office doors again after a much needed holiday break. We can't wait to get back to business now that schools will reopen this month, and to connect more with you in this brand new 2022. We send you our best wishes for the new year - let's stay in touch!
Much love from Gulu,
The Backup Uganda Team