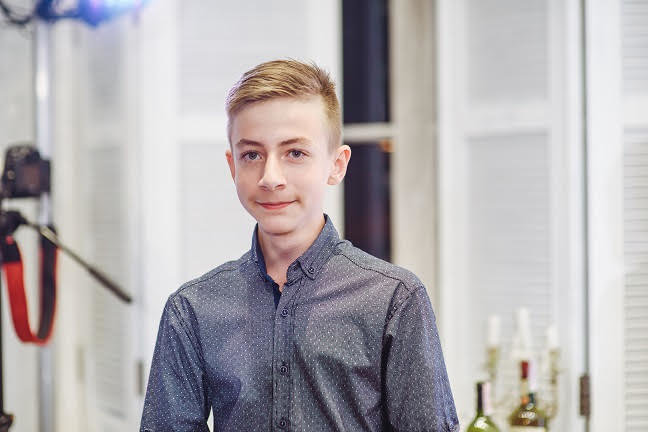 One of our latest support recipients is Rodion, a 14-year old from Odessa, Ukraine. In January 2018 he began feeling unwell – and his family was shocked when he was diagnosed with acute lymphoblastic leukemia. At first, he was treated at the local Children's Clinical Hospital, but without success as he did not achieve complete remission. Rodion's diagnosis was then graded as High-Risk disease. Due to poor level of oncology in Ukraine, Rodion's family decided to continue treatment abroad in a Center for Pediatric Oncology, Hematology and Immunology in Belarus and pay for it out of their own means. The treatment in the Center had lasted for 8 months (from February to October 2018) and finally Rodion was discharged in complete remission to continue maintenance therapy at home.
On December 19, 2018, just two months later, the disease relapsed. Due to very early relapse Rodion has a chance to survive through transplantation of donor's bone marrow only. However, to proceed with transplantation, he has to achieve complete remission again, and the family brought Rodion back to Belarus for chemotherapy. Unfortunately, high-dose chemotherapy was not effective due to acquired resistance to treatment. In this situation, a very expensive new immunotherapy drug, blinatumomab (Blincyto) was recommended as only remaining way to reach remission. This type of immunotherapy was unavailable in Belarus.
The family urgently transferred Rodion to Medipol Mega Hospital in Istambul, Turkey, as it was the nearest place where the therapy was available and it had no entry visa requirements. The treatment cost was taken into consideration as well. The Medipol Mega Hospital billed Rodion's family $130,000 for 2 courses of Blincito immunotherapy. The first course of immunotherapy was completed in February – March 2019. Rodion did not tolerate it well and had many negative side effects which resulted an additional rehabilitation period in the hospital that increased treatment cost. But more important was improvement observed after first course of immunotherapy and that filled Rodion's family with faith and hope. Second course of immunotherapy started in April. However, by then Rodion's family already spent all their savings as well as financial support from their relatives and friends. Currently, their financial resources are completely exhausted and they are seeking help to ensure Rodion can complete his treatment.
We are very grateful to you for your support of kids like Rodion and their families struggling to do everything possible to save them. Thank you for your kindness and care!