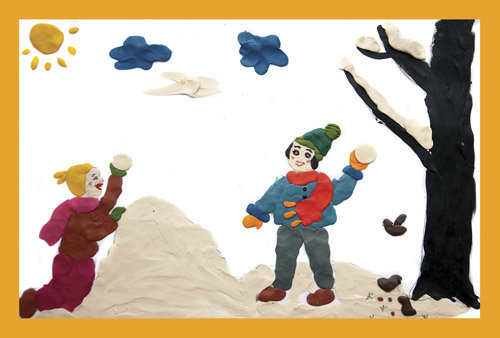 This year we were able to support nine families of children with cancer and help them access appropriate treatment - in Israel, Germany, Korea, Italy and the United States. Often, the families ask for support once they have already made a decision and brought their child abroad. And at times they need help before they travel - to understand their options and to make informed choices.
Recently, we helped one such family. Ilya is an 8-year-old from Moscow. A year and a half ago he was diagnosed with a rare type of sarcoma that is very difficult to treat. Despite good care he received in Moscow, the cancer was only temporarily held back and his doctors were running out of options. At Ilya's family's request we contacted one of the best sarcoma doctors in the US and arranged a remote consultation. Ilya now has a treatment plan, and may come to the US for one or two of the more critical stages of treatment, but undergo the rest of treatment in Moscow - helping him retain support of his family and friends in Russia.
Thanks again for your support for our project! If you would like to continue giving throughout the year, an easy way to accomplish that would be to set up recurring monthly payments. And until December 31st, GlobalGiving will add 100% match to your donation amount (up to $200) if you donate at least 4 times.
Happy holidays to you and your loved ones! Wishing you a prosperous and joyful new year!