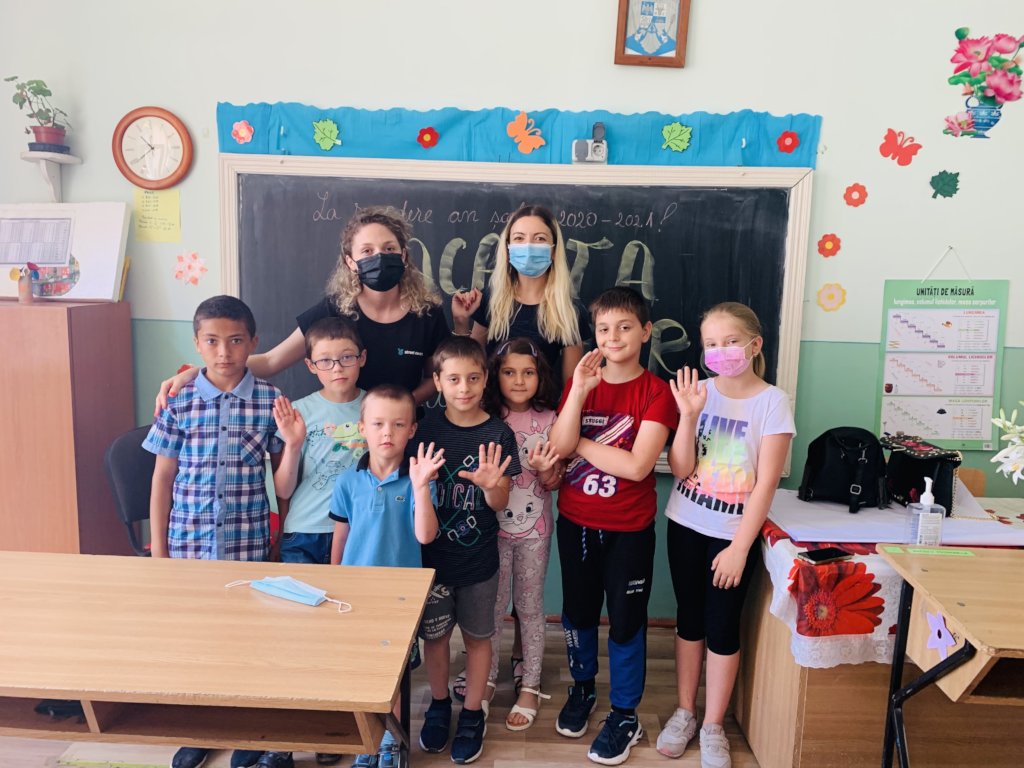 Warm greetings, our dear supporters!
We bring you a brief update with our latest developments.
We are happy to report that most of the restrictions due to the COVID pandemic are lifted in our areas of operation and we are now able to conduct all our activities normally, in schools, like before. Yay! :)
We continued the activities of developing creativity for both students and teachers, as well as the health education sessions, in the communes Grajduri, Dagâta and Hoceni.
Since the last report, we have completed 138 health education sessions, with over 200 children, 22 creative groups with children, attended by 133 children, as well as 6 creative group sessions with 31 teachers.
We also conducted over 50 sessions of psycho-social counseling with children and 25 sessions of parental education with their parents in Balteni commune, Vaslui county, Lipova commune, Bacau county and Sipote commune, Iasi county.
Thank you so much for donating to our project!
Your continuous support is a major part of what drives us forward.