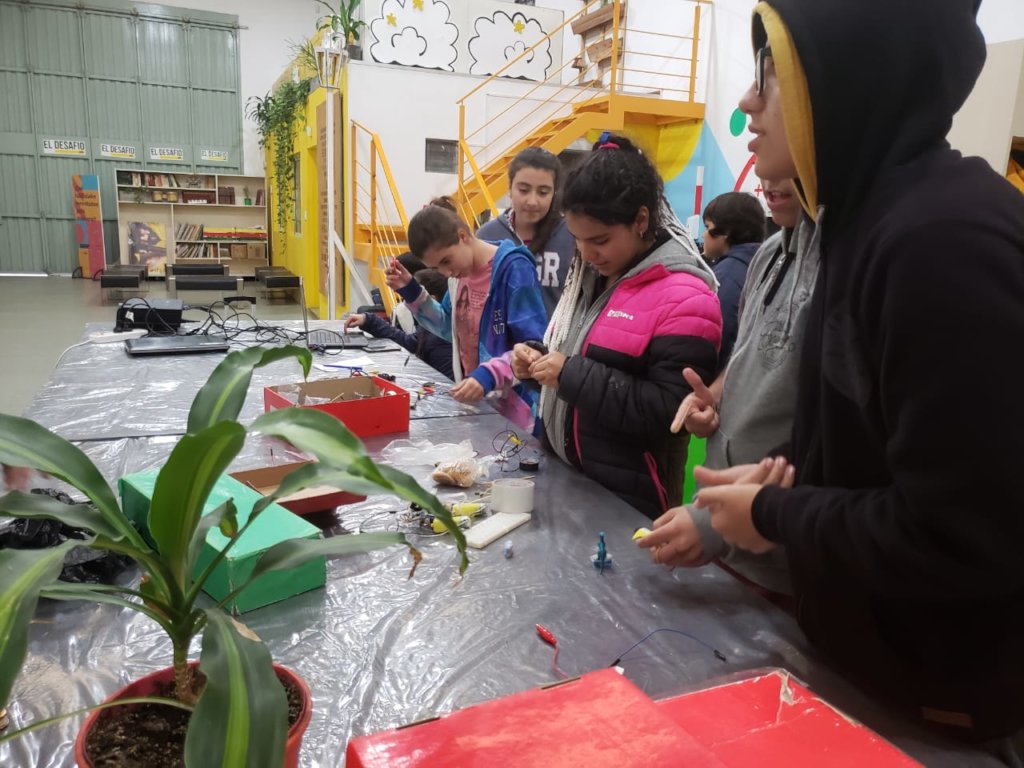 As the year unfolds a new group of participants starts to learn about coding and developing a passion for it, maybe the most important part is to answer the question How can technology help us solve our problems?
With that question in mind and after inspiring the participants with a video on climate change, they made a brainstorming session and created a system to water plants and to measure the humidity in the soil for a good use of water. It is a first step, but a question that remains for them to continue to think on opportunities.
During all this time, kids have been learning basics of coding and robotics, having a lot of fun while doing it, and trying different ways to work and collaborate, in groups of different sizes, pairs and on their own- finding that team work is always more fun and productive.
As always, thanks for your support, and please continue to follow us through our social media accounts - Facebook - Twitter & Instagram