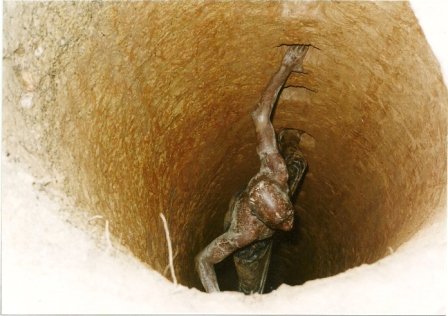 Twifu Rural Youth And Women Concern is very delighted to inform all our generous and potential donors that we have hit the ground running towards poverty reduction among our people in the Twifu Communities. We are very aware that the coming days into 2011 shall be very eventful and we believe your continuous support and donations to our project shall help us to provide clean water, good sanitation facilities and increase awareness on personal hygiene that would ensure good health to our people.
Our project "Action On Clean Water To 5000 Population In Twifu" as you may be aware is basically aimed at improving health and reduces poverty level among the 5000 population of 16 identified communities in our project area "Twifu Hemang Lower Denkyira District" in the Central region of Ghana.
Funding received in the last two years from 1% Development Fund, Kitchen Table Charitable Trust and recently Faith Presbyterian Church in the US, enabled us to provide 5 Hand Dug Wells and 1 KVIP Toilet benefiting four communities with a population of 1,100 people. With donations received from Global Giving recently, materials including 6 hand pumps have been procured and work has started on the construction of 6 new hand dug wells, which is going to give assess to clean water to a population of 1,500 people in 5 of the identified communities.
TRYAWCO has made the necessary agreement with the first 5 project communities as well as the construction points of the hand dug wells identified with the full participation of women and children in these communities, who are the direct beneficiaries. A local artisan has also been contracted for the construction of the hand dug wells with labour and some materials support from the communities. We shall continue to update you on the progress of work on the construction of the hand dug wells and we hope by the next two months, the target beneficiaries shall start to assess clean water. We sincerely thank you all for donating to our project and making it possible for us to start the project. We shall therefore look forward to your continuous support and donations.
Description of photos attached:
TRYAWCO CWPP-1: This picture is showing one of the workers coming out from one of the wells, which was under construction 8 months ago.
TRYAWCO CWPP-2: Excavation work is completed in the almost 40ft. deep well, which was under construction and ready for concrete footing and lining to the top.
TRYAWCO CWPP-3: This picture is showing the completed concrete footing and lining on one of the wells ready to be covered and fitted with a pump.
TRYAWCO CWPP-4: The woman in the picture is call Janet Duku a beneficiary in one of the communities admiring the workers clearing the yielded water in one of the wells before it is was covered with the concrete slab and fitted with a pump. According to Janet Duku her troubles of assessing clean water are now over, her grand children shall not be late to school or get sick because of the water they drink.
TRYAWCO CWPP-5: Water is now flowing in the well completed a month ago and the women are happy drawing water from it.