Project Report

| Aug 2, 2018
1000 sonographers and counting...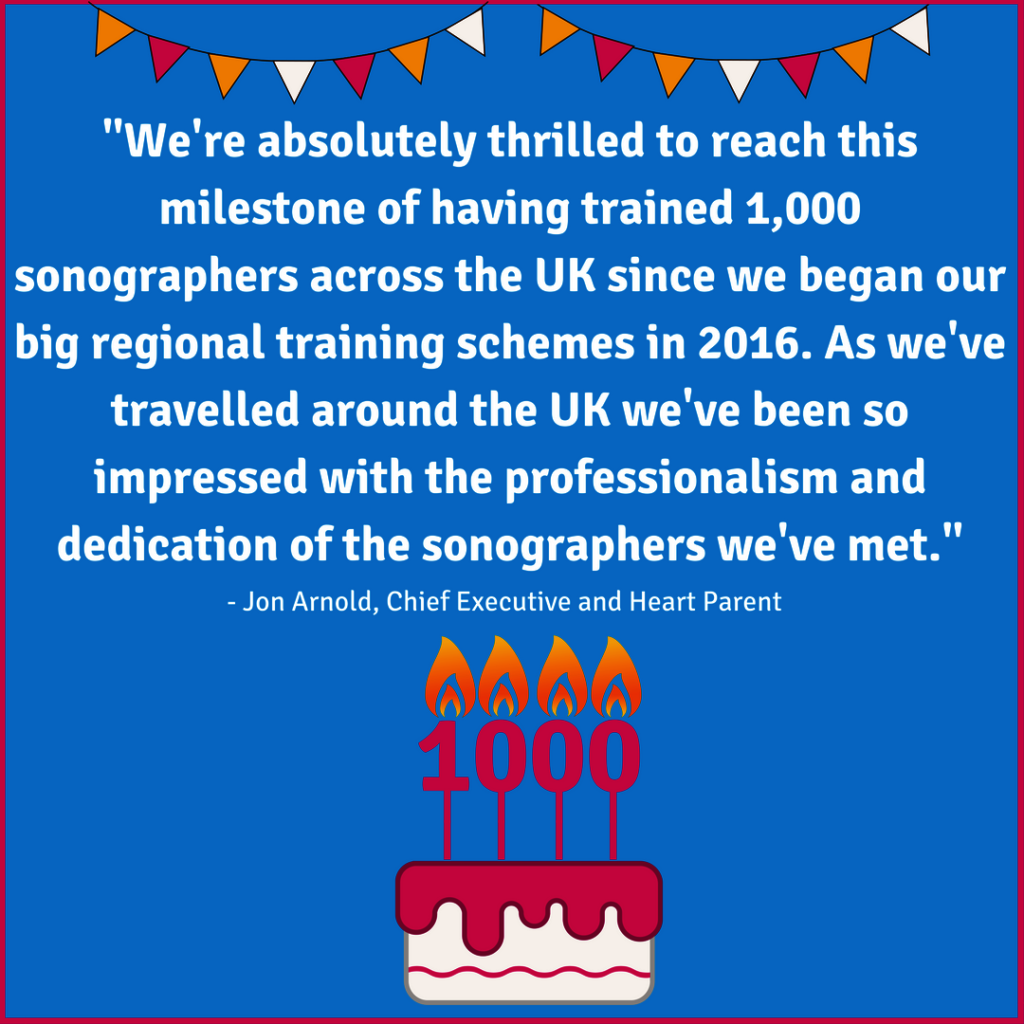 We've achieved a major milestone in our mission to detect heart defects in babies BEFORE they are born. On 5th July in the Royal United Hospital Bath, we trained our 1000th sonographer since 2016, to spot heart defects whilst carrying out routine 20 week pregnancy scans.
A baby is born with a serious heart condition every two hours in the UK and congenital heart disease (CHD) is one of the biggest killers of infants in the UK. Around half of congenital heart defects are picked up during routine antenatal scanning, but approximately 1,000 newborn babies leave hospital each year with their heart defect undetected. These babies are at serious risk of heart failure and death if their condition is not diagnosed in time.
Natasha Pye, a parent whose son, Tommy, tragically passed away at 11 days old said: "We know that Tommy had a congenital heart defect that could potentially have been corrected with surgery. If only his condition had been detected, he might be alive today."
Jennie, a heart parent said: "We could not have asked for a better experience mainly because the sonographer had been through the Tiny Tickers training so understood the impact of early diagnosis of heart defects and the worries of parents. She was professional and thorough. Thank you Tiny Tickers, you are making a huge difference."
Tiny Tickers is the sole provider of hands-on, hospital-based cardiac screening training for sonographers throughout the UK. The specialist fetal cardiac training enhances the confidence and skills sonographers need to detect heart defects during pregnancy scans. The training covers the most up-to-date NHS recommendations on what sonographers should look for when examining the heart as part of the 20-week scan.
Jon Arnold, CEO and Heart parent said: We are thrilled to reach this milestone. As we've travelled the UK training in hospitals, we've been impressed with the professionalism and dedication of the sonographers we've met. Early detection of CHD can hep save lives and we're very proud of the part we've played in helping make sure more babies than ever before are being detected prior to birth. Thank you to all our supporters."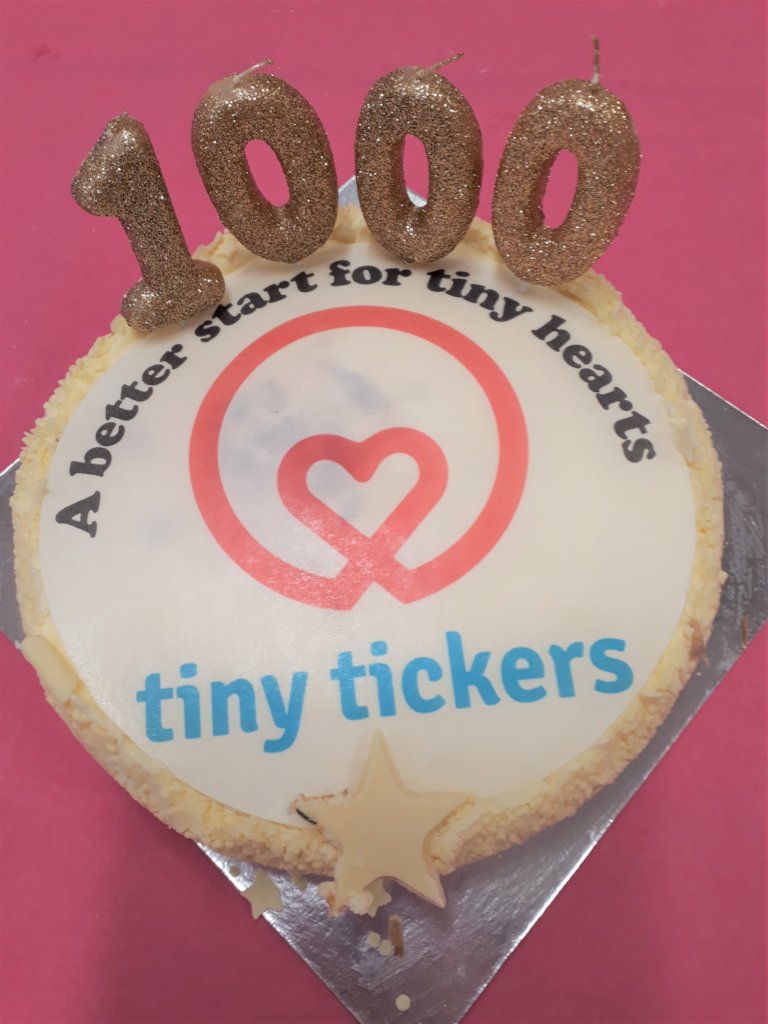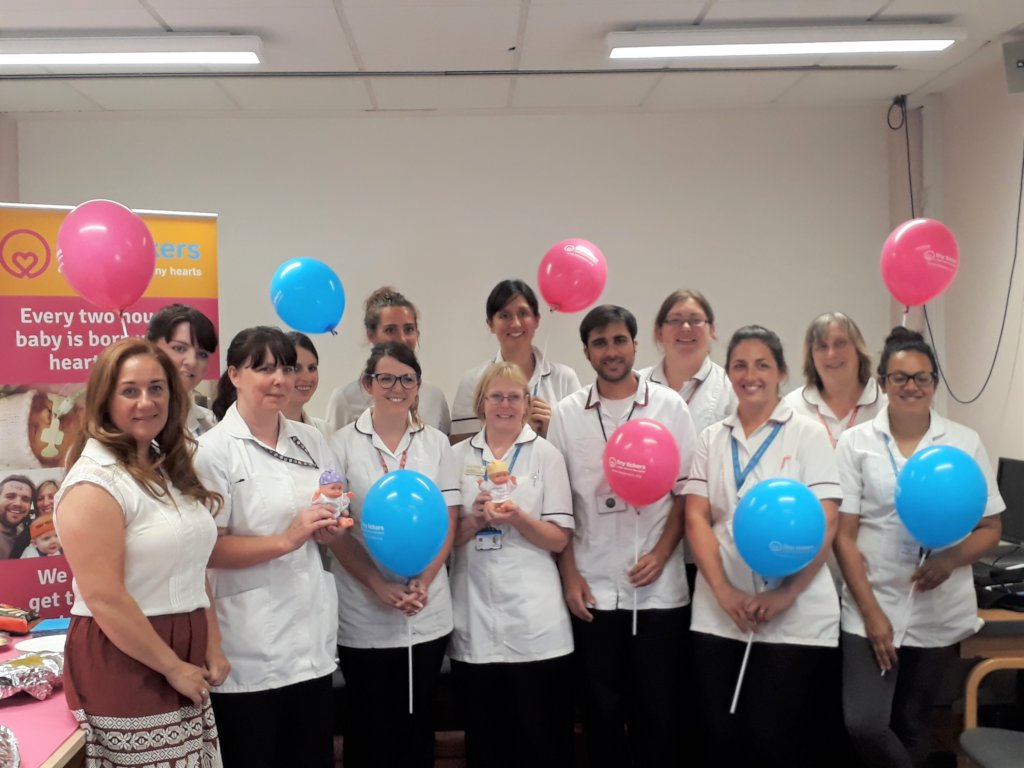 Links: