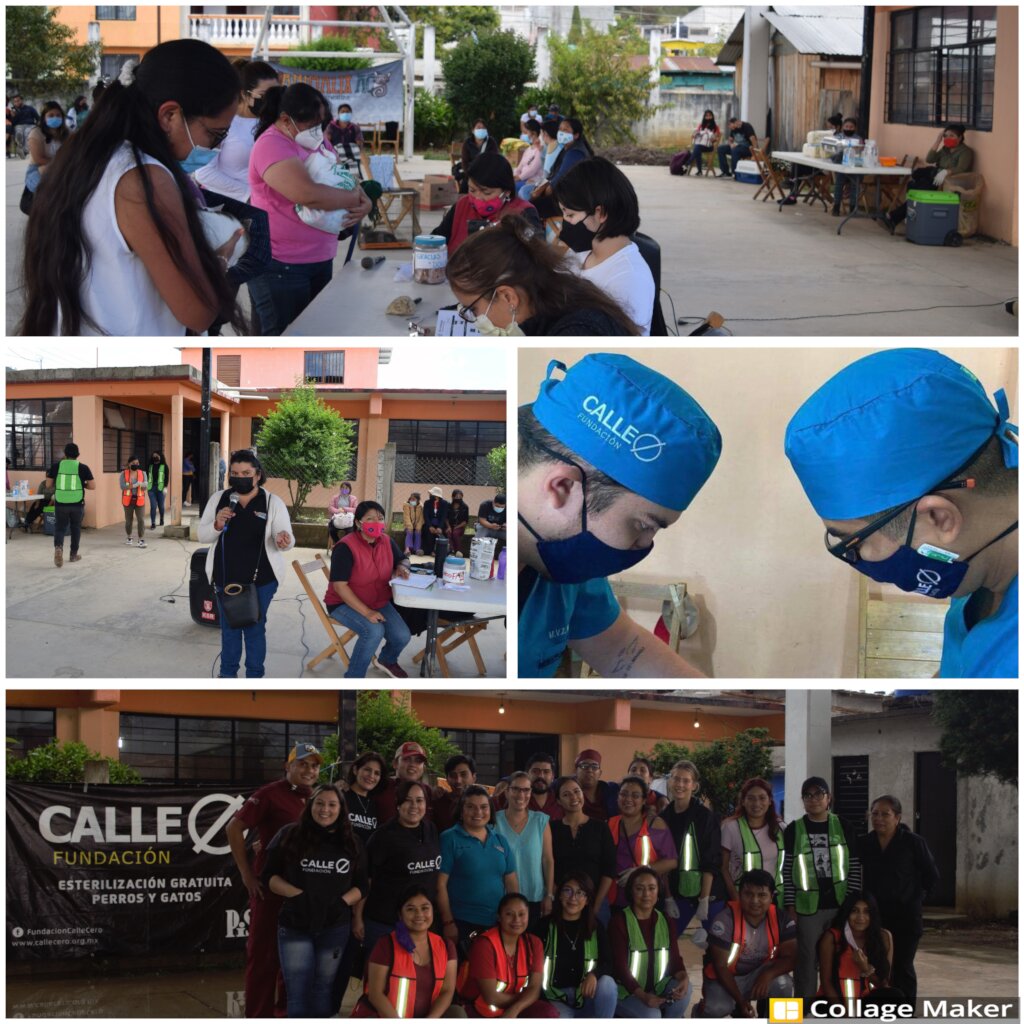 DEAR ANIMALIX FAMILY !!
ACTIVITY REPORT JUNE 9 TO DECEMBER 04, 2021.
We apologize for not informing you earlier. Our collaborators have suffered family setbacks derived from COVID-19 that prevented us from complying in a timely manner, among other circumstances. Likewise, we take this opportunity to thank you for your trust in us and to wish you happy holidays. We wish you love, health and prosperity.
As you know, the Association works primarily on five axes, some of which have been canceled or a cause of the pandemic cannot be exercised:
I. ANIMAL WELFARE
Spay and neuter campaigns.
Spaying and neutering is the most effective and humane method to control overpopulation of animals and to prevent them from ending up suffering on the streets. Therefore, this activity is essential for us, hence we carried out two low-cost campaigns, on July 3 and August 21. Likewise, on October 23 and 24 we organized a free campaign in San Cristóbal de Las Casas, with the support of the Calle Cero Foundation. In total, during the reported period, we were able to perform 479 spay and neuter surgeries.
We make rescues to the extent of our possibilities, generally of animals in serious health, in the case of Lino, a dog with TVT problems, a highly contagious disease, therefore, to avoid the spread we have him under protection and under treatment. Pepe, surely he was run over months ago, when we found him he was crawling. X-rays were taken and there were no fractures, TVT was also detected. He is receiving acupuncture and chemotherapy sessions. Others rescued are Gris and Magú, the latter is a blind and deaf dog that will no longer be put up for adoption.
Likewise, we support the rescue of 13 sick dogs and cats due to different circumstances. They are animals that are not under our protection, but we support them with deworming, food and vaccines.
Through collaborative work with the Mvz. Luis Mario Méndez, we provided 19 completely free medical consultations for applicants, both low-income people who brought their pets or others who decided to help a street animal that was going through a bad time. Dogs and cats with different ailments that have become common were treated, including: TVT (venereal disease), run over, injuries from sharps, parasites and skin infections. The case of Pepe and Lino stands out, both of whom suffer from TVT.
II. PROMOTION OF RESPONSIBLE ADOPTION
Unfortunately, only Gris, a lost cat, and Nuez could be given up for adoption, the latter was in 2020 and until today she was able to find a permanent home, as she deserved it. They were rehabilitated and delivered in optimal physical and emotional health conditions. Currently, they are waiting for a loving home: Dori, Nikté, Legs, Croqueta, Snow, Botxi and Elektra. Each one has a different story, but living on the streets and indifference have in common. In addition, through our Facebook page and personally we mediated so that approximately 45 dogs and cats were adopted.
III. SOCIAL NETWORKS
In addition to the official page www.facebook.com/AnimalixAC/ our team helps in the administration of the following pages, whose objective is in their name. Lost and found dogs in San Cristóbal de Las Casas www.facebook.com/groups/ Lost and Found Dogs SCLC / y Adopt a dog or cat in San Cristóbal www.facebook.com//adoptaSanCristobal/. They all demand constant and continuous work, to attend to all calls for help, guidance and promotion of animal welfare.
SPECIAL PROJECT: REHABILITATION CENTER
Thanks to the economic resources granted by the Spark Kindness Grant Program and the donations they give us, we were able to continue with the construction of the Canine and Feline Rehabilitation Center with the capacity to protect 25 animals. Mainly injured, sick, and female dogs in heat, about to give birth or with nursing puppies. Hopefully you can help us conclude this project in 2022, which means a great investment of money, time and constant work.
…………………………………………………………………………………………………………………………….....
QUERIDA FAMILIA ANIMALIX!!
INFORME DE ACTIVIDADES JUNIO 9 A DICIEMBRE 04 DE 2021.
Ofrecemos una disculpa por no informales antes. Nuestros colaboradores han padecido contratiempos familiares derivados del COVID-19 que nos impidieron cumplir en tiempo y forma, entre otras circunstancias. Así mismo, aprovechamos para agradecer su confianza en nosotros y para desearles felices fiestas decembrinas. Deseamos para ustedes amor, salud y prosperidad.
Como ustedes saben, la Asociación trabaja primordialmente en cinco ejes, algunos de los cuales han sido cancelados o no se pueden ejercer a causa de la pandemia:
I. BIENESTAR ANIMAL
Campañas de esterilización y castración.
La esterilización y castración es el método más eficaz y humanitario para controlar la sobrepoblación de animales y para evitar que acaben sufriendo en las calles. Por tanto, esta actividad es fundamental para nosotros, de ahí que realizamos dos campañas de bajo costo, en julio 3 y agosto 21. Así mismo, en octubre 23 y 24 organizamos una campaña gratuita en San Cristóbal de Las Casas,con el apoyo de la Fundación Calle Cero. En total, durante el periodo reportado logramos hacer 479 cirugías de esterilización y castración.
Nosotros hacemos rescates en la medida de nuestras posibilidades, generalmente de animales en estado de salud grave, es el caso de Lino un perro con problemas de TVT, enfermedad altamente contagiosa, por tanto, para evitar la propagación lo tenemos bajo resguardo y en tratamiento. Pepe, seguramente fue atropellado meses atrás, cuando lo encontramos se arrastraba. Se le hicieron radiografías y no presentó fracturas, también se le detectó TVT. Está recibiendo sesiones de acupuntura y quimioterapia. Otros rescatados son Gris y Magú, este último es un perro ciego y sordo que ya no será puesto en adopción.
Así mismo, apoyamos en el rescate de 13 perros y gatos enfermos por diferentes circunstancias. Son animales que no están bajo nuestro resguardo, pero los apoyamos con desparasitación, alimento y vacunas.
A través del trabajo colaborativo con el Mvz. Luis Mario Méndez, bridamos 19 consultas médicas totalmente gratuitas para los solicitantes, tanto personas de bajos recursos económicos que llevaron a sus mascotas o bien otras que decidieron auxiliar a una animal de la calle que estaba pasando por mal momento. Se atendieron perros y gatos con diferentes padecimientos que se han vuelto comunes, destacan: TVT (enfermedad venérea), atropellamientos, lesiones por objetos punzocortantes, parásitos e infecciones de la piel. Destaca el caso de Pepe y Lino los cuales padecen TVT.
II. PROMOCIÓN DE LA ADOPCIÓN RESPONSABLE
Desafortunadamente, solo se pudieron entregar en adopción a Gris, una gata que se encontraba perdida y a Nuez, esta última fue en el 2020 y hasta hoy pudo encontrar un hogar definitivo, como se lo merecía. Fueron rehabilitadas y se entregaron en condiciones óptimas de salud física y emocional. Actualmente, esperan por un hogar cariñoso: Dori, Nikté, Legs, Croqueta, Nieve, Botxi y Elektra. Cada uno tiene una historia diferente, pero tienen en común vivir en las calles y la indiferencia. Además, a través de nuestra página de Facebook y de manera personal mediamos para que fueran adoptados aproximadamente 45 perros y gatos.
III. REDES SOCIALES
Además de la página oficial www.facebook.com/AnimalixAC/ nuestro equipo de trabajo ayuda en la administración de las siguientes páginas, cuyo objetivo está en su nombre Perros perdidos y encontrados en San Cristóbal de Las Casas www.facebook.com/groups/perrosperdidosyencontradosSCLC/ y Adopta un perro o un gato en San Cristóbal www.facebook.com//adoptaSanCristobal/. Todas demandan un trabajo constante y continuo, para atender a todos los llamados de auxilio, orientación y promoción del bienestar de los animales.
PROYECTO ESPECIAL: CENTRO DE REHABILITACIÓN
Gracias a los recursos económicos otorgados por Spark Kindness Grant Program y a las donaciones que nos otorgan, pudimos continuar con la construcción del Centro de Rehabilitación Canina y Felina con capacidad para resguardar 25 animales. Principalmente heridos, enfermos, y perras hembra en celo, próximas en dar a luz o con cachorros lactantes. Ojalá puedan ayudarnos a concluir este proyecto en el año 2022, el cual significa una gran inversión económica, de tiempo y trabajo constantes.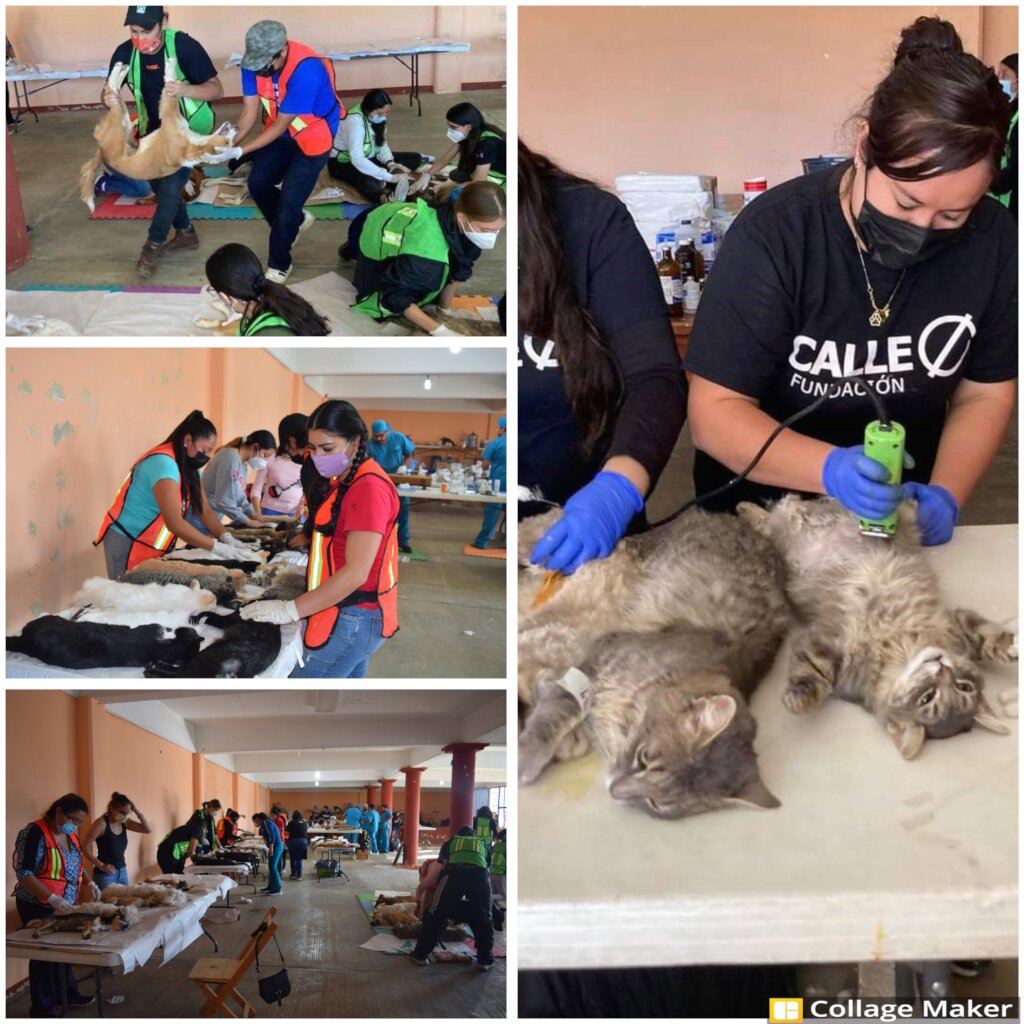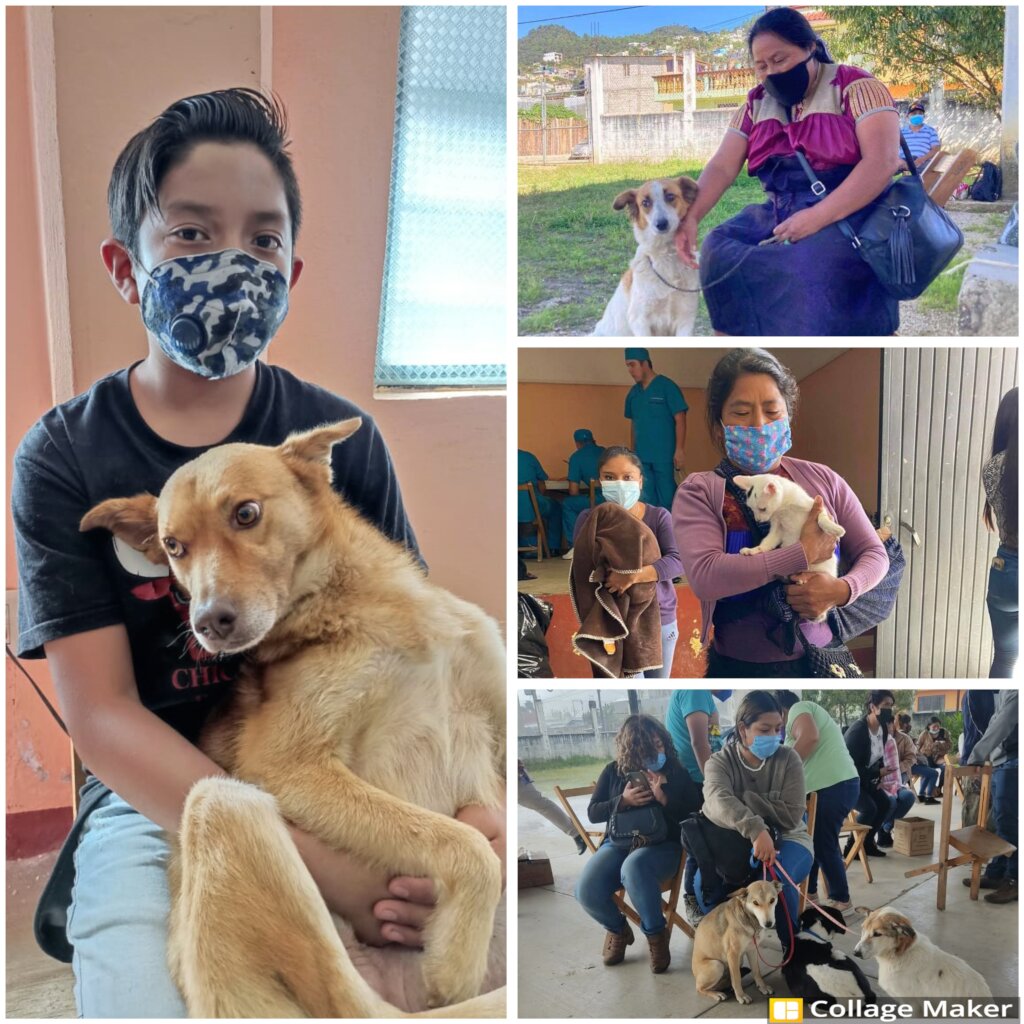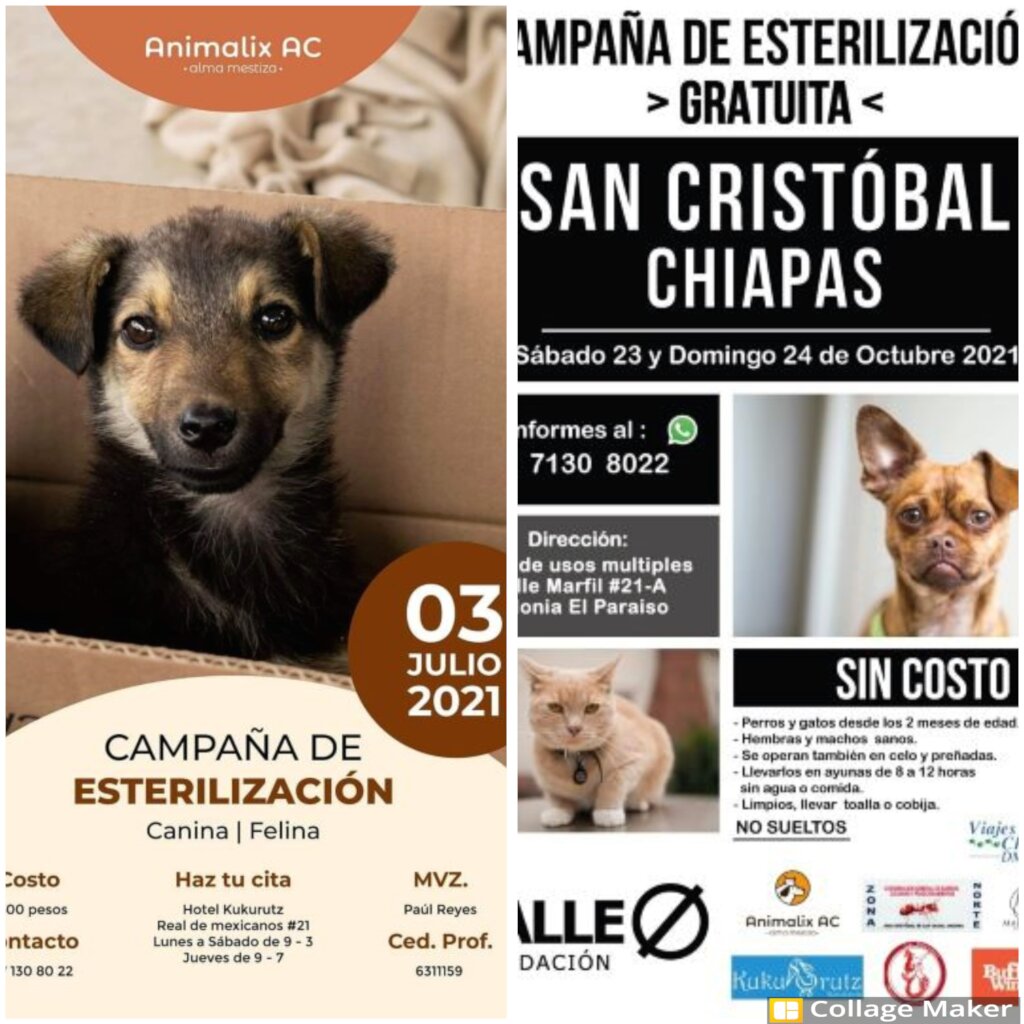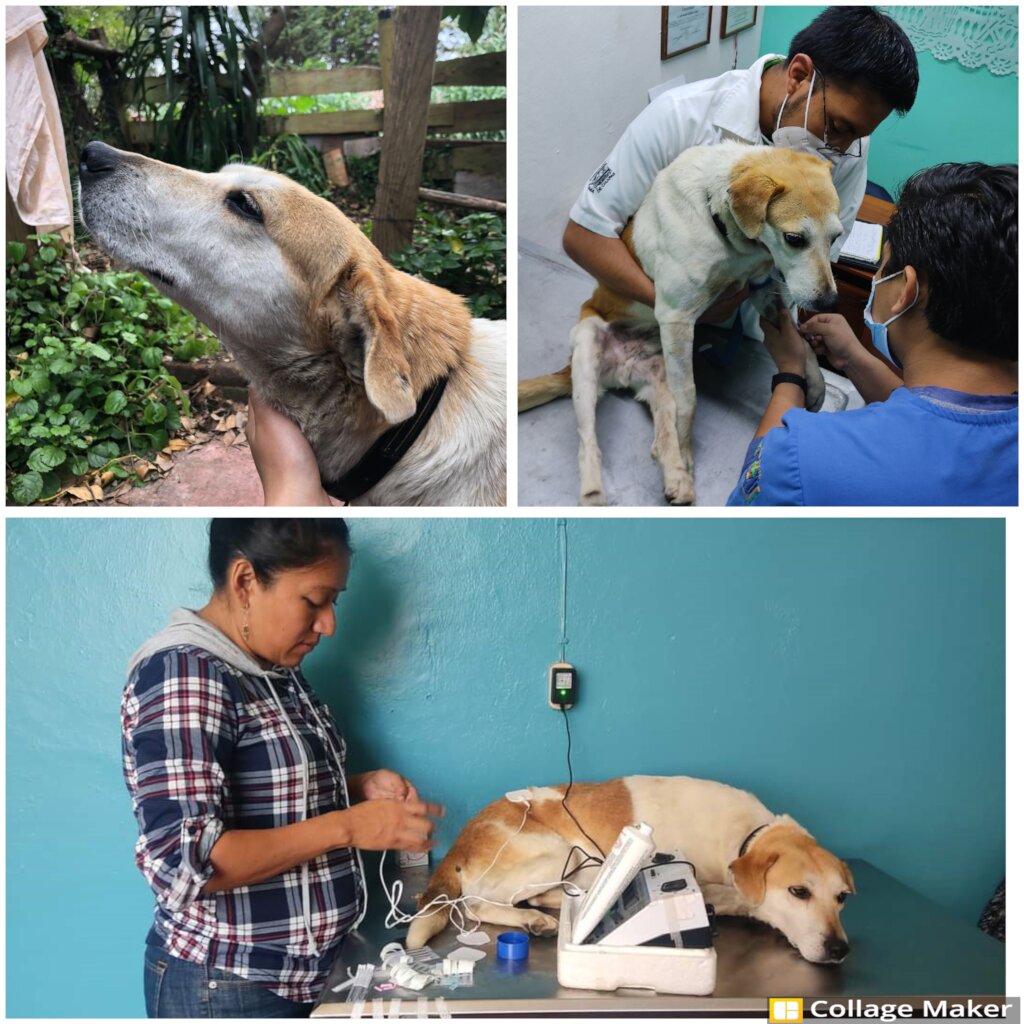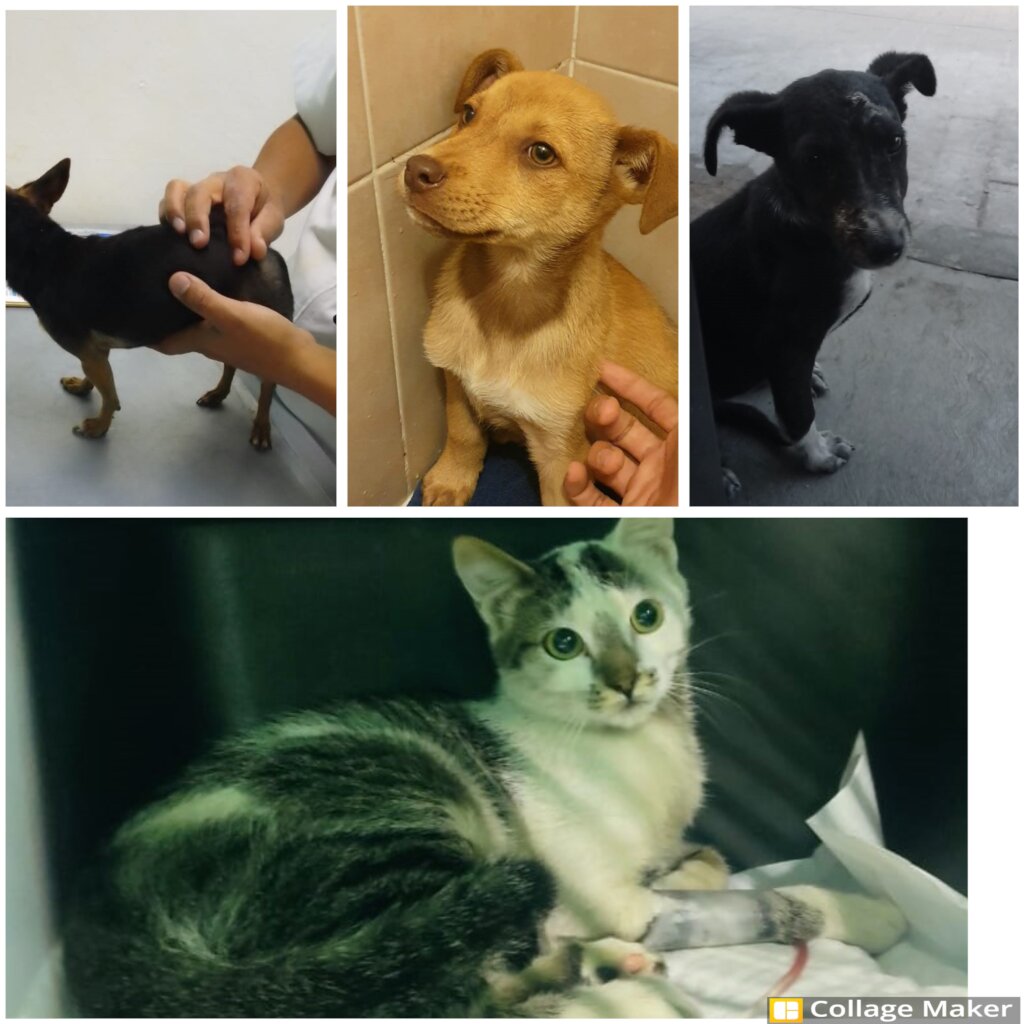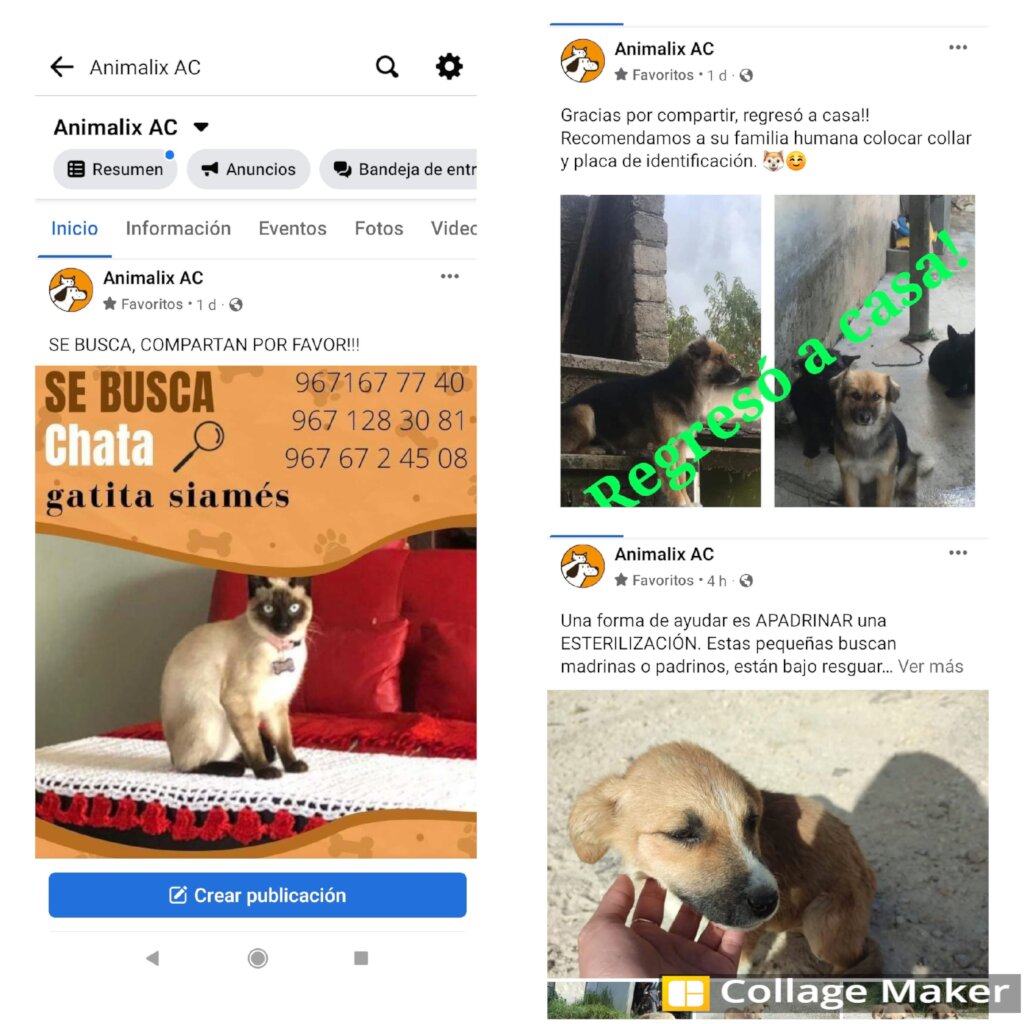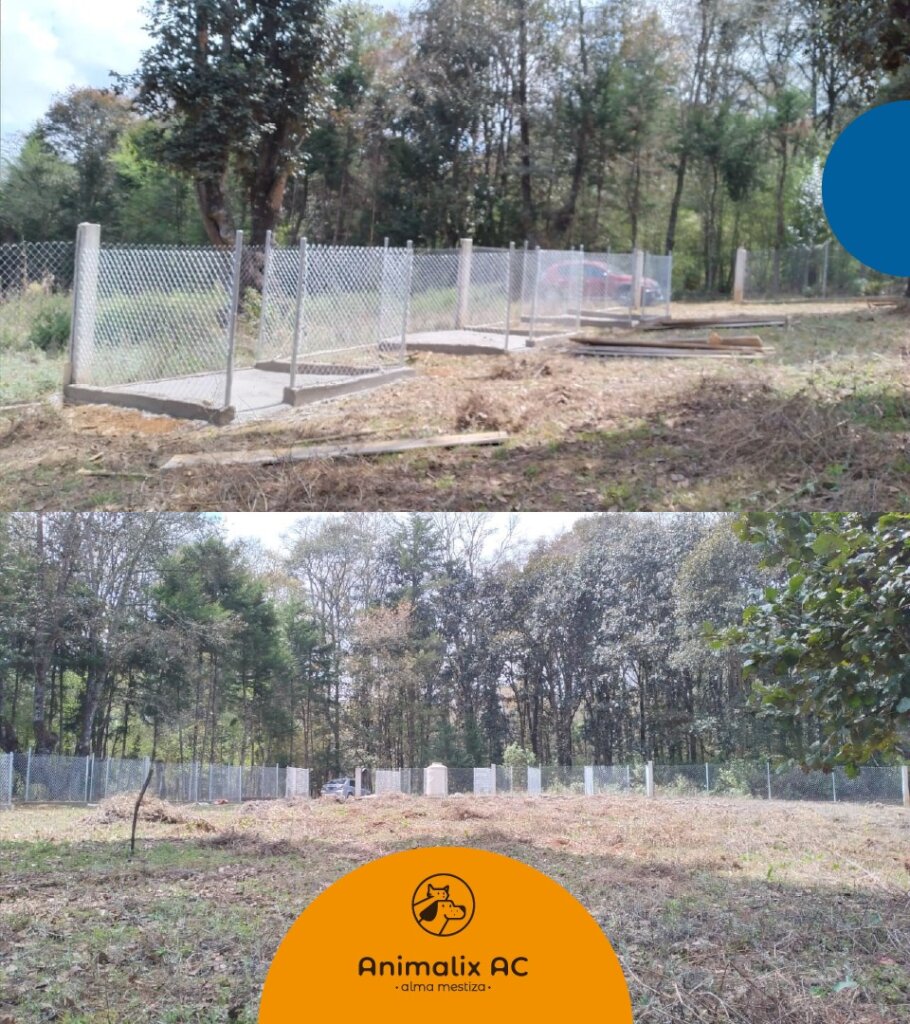 Links: