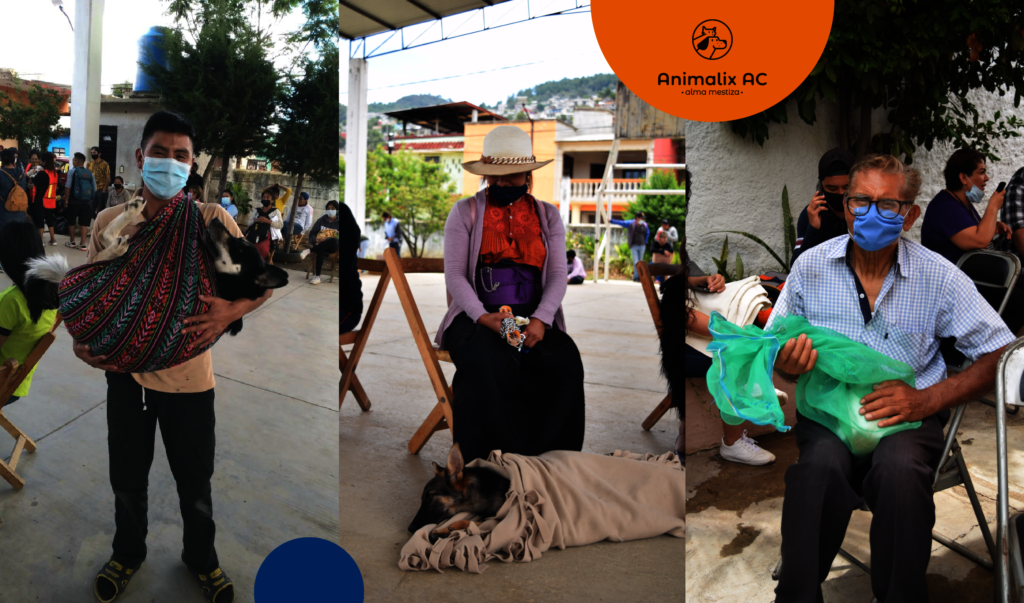 DEAR ANIMALIX FAMILY!!
ACTIVITY REPORT OCTOBER 15, 2020 TO JUNE 8, 2021.
As we shared with you before, the Association works primarily on five axes, some of which have been canceled or cannot be exercised due to the contingency:
I. ANIMAL WELFARE
Spaying and neutering is the most effective and humane method to control overpopulation of animals, and to prevent them from ending up suffering on the streets. Therefore, this activity is essential for us, hence we carried out three low-cost campaigns, on December 5, 2020, January 31 and March 20, 2021. Likewise, on May 28 and 30, 2021, we organized a free campaign in the cities of Tuxtla Gutiérrez, capital of the Chiapas state, and San Cristobal de las Casas with the support of the Calle Cero Foundation. In total, during the reported period, we were able to perform 626 spay and neuter surgeries.
We carry out rescues to the extent of our possibilities, generally of animals in serious health, in the case of Elektra who was run over and as a consequence fractured her hip and femur, she underwent a successful surgery, but is awaiting a new operation. Goyo is another example, for four months he was prostrate without mobility and an appetite for chronic pain caused by a tumor that had a front leg. When we rescued them, it had a temperature of 41 ° C. His entire leg was amputated. Huesos we find him on the verge of dying of starvation, stuck in the bushes on the side of a road, today he has a nice family who spoils him. Other rescues were Choco, after being run over; Nuez rescued her after her little sisters died on the street; Floki and Botxi, recover from their malnutrition in a foster home.
We also support the rescue of a dozen more animals suffering on the streets for different causes. They are animals that are not under our protection, but we support them with dewormers, food, vaccines, spaying and neutering.
We want to highlight the indispensable work of the MVZ. Luis Mario Méndez López, who helped us provide 25 totally free medical consultations for applicants; low-income people who brought their pets or others who decided to help a street animal that was going through a bad time. Dogs and cats with different ailments were treated, the following stand out: a dog that had been wounded by a firearm, female dogs with TVT (venereal disease) that required several chemotherapy sessions: Nieves, Croqueta y Canela; animals injured by run over, blows or wounds inflicted by other animals or by humans. Likewise, others arrived due to skin diseases, dehydration, vision problems, among other conditions.
We are grateful to those who encounter a sick or injured animal and are committed to helping us care for them while they recover. That is why at Animalix we have the motto: "Together we can change your destiny".
II. PROMOTION OF RESPONSIBLE ADOPTION
6 dogs were given up for adoption with committed people who made them part of their family. They were rescued in conditions of malnutrition, fractured and injured. All were rehabilitated and delivered in optimal physical and emotional health conditions. The adoptees were: Sanson (who was 3 years old waiting for an opportunity), Tito, Huesos, Vaquita and Nuez. Each one has a different story, but living on the streets and indifference have in common. In addition, we mediated for approximately 50 cats and dogs to be adopted. Dori, Nikte, Legs, Choco, Floky and Botxi are waiting to be adopted.
III. SOCIAL MEDIA
In addition to the official page www.facebook.com/AnimalixAC/ our team helps in the administration of the following pages, whose objective is in their name. Lost and found dogs in San Cristóbal de Las Casas www.facebook.com/groups/perrosperdidosyencontradosSCLC/ y Adopt a dog or cat in San Cristobalwww.facebook.com//adoptaSanCristobal/. They all demand constant and continuous work, to attend to all calls for help, guidance and promotion of animal welfare.
SPECIAL PROJECT: REHABILITATION CENTER
Thanks to the financial resources granted by the Spark Kindness Grant Program and the donations they give us, we were able to continue with the construction of the Canine and Feline Rehabilitation Center with the capacity to protect 25 animals. Mainly injured, sick, and female dogs in heat, about to give birth or with nursing puppies. All in a street situation.
If you want to know us better, visit:
https://www.facebook.com/AnimalixAC/photos/?tab=album&ref=page_internal
...............................................................................................................................................................................
QUERIDA FAMILIA ANIMALIX!!
INFORME DE ACTIVIDADES OCTUBRE 15 DE 2020 A JUNIO 8 DE 2021.
Como antes les compartimos, la Asociación trabaja primordialmente en cinco ejes, algunos de los cuales han sido cancelados o no se pueden ejercer a causa de la contingencia:
I. BIENESTAR ANIMAL
Campañas de esterilización y castración.
La esterilización y castración es el método más eficaz y humanitario para controlar la sobrepoblación de animales y para evitar que acaben sufriendo en las calles. Por tanto, esta actividad es fundamental para nosotros, de ahí que realizamos tres campañas de bajo costo, en diciembre 5 de 2020, enero 31 y marzo 20 de 2021. Así mismo, en mayo 28 y 30 de 2021 organizamos una campaña gratuita en las ciudades de Tuxtla Gutiérrez, capital del estado de Chiapas, y San Cristóbal de las Casas con el apoyo de la Fundación Calle Cero. En total, durante el periodo reportado logramos hacer 626 cirugías de esterilización y castración.
Nosotros hacemos rescates en la medida de nuestras posibilidades, generalmente de animales en estado de salud grave, es el caso de Elektra que fue atropellada y como consecuencia se le fracturó la cadera y el fémur, fue intervenida quirúrgicamente con éxito, pero está en espera de una nueva operación. Goyo es otro ejemplo, durante cuatro meses estuvo postrado sin tener movilidad y apetito por de dolor crónico provocado por un tumor que tenía un una pata delantera. Cuando los rescatamos tenía 41 °C de temperatura. Le fue amputada toda la pierna. Huesos lo encontramos a punto de morir por inanición, metido entre arbustos a orilla de una carretera, hoy tiene una bonita familia que lo consiente. Otros rescates fueron Choco, después de ser atropellada; Nuez la rescatamos después de que sus pequeñas hermanas murieron en la calle; Floki y Botxi, se recuperan de su desnutrición en un hogar temporal.
También apoyamos en el rescate de una decena de animales más sufriendo en las calles por diferentes causas. Son animales que no están bajo nuestro resguardo, pero los apoyamos con desparasitantes, alimento, vacunas, esterilización y castración.
Queremos destacar la indispensable labor del MVZ. Luis Mario Méndez López, quien nos ayudó a brindar 25 consultas médicas totalmente gratuitas para los solicitantes; personas de bajos recursos económicos que llevaron a sus mascotas o bien otras que decidieron auxiliar a una animal de la calle que estaba pasando por mal momento. Se atendieron perros y gatos con diferentes padecimientos, destacan: un perro que había sido herido por arma de fuego, perros hembra con TVT (enfermedad venérea) que requirieron varias sesiones de quimioterapia: Nieves, Croqueta y Canela; animales heridos por atropellamiento, golpes o heridas infligidas por otros animales o por humanos. Así mismo, otros llegaron por enfermedades de la piel, deshidratación, problemas de visión, entre otros padecimientos.
Agradecemos a las personas que encuentran a un animal enfermo o herido y se comprometen a ayudarnos en su cuidado mientras se recuperan. Por eso en Animalix tenemos el lema: "Juntos podemos cambiar su destino".
II. PROMOCIÓN DE LA ADOPCIÓN RESPONSABLE
Se entregaron seis perros en adopción con personas comprometidas que los hicieron parte de su familia. Fueron rescatados en condiciones de desnutrición, fracturados y heridos. Todos fueron rehabilitados y se entregaron en condiciones óptimas de salud física y emocional. Los adoptados fueron: Sansón (quien tenía 3 años esperando una oportunidad), Tito, Huesos, Vaquita y Nuez. Cada uno tiene una historia diferente, pero tienen en común vivir en las calles y la indiferencia. Además, mediamos para que fueran adoptados aproximadamente 50 perros y gatos. Esperan para ser adoptados Dori, Nikté, Legs, Choco, Floky y Botxi.
III. REDES SOCIALES
Además de la página oficial www.facebook.com/AnimalixAC/ nuestro equipo de trabajo ayuda en la administración de las siguientes páginas, cuyo objetivo está en su nombre Perros perdidos y encontrados en San Cristóbal de Las Casas www.facebook.com/groups/perrosperdidosyencontradosSCLC/ y Adopta un perro o un gato en San Cristóbal www.facebook.com//adoptaSanCristobal/. Todas demandan un trabajo constante y continuo, para atender a todos los llamados de auxilio, orientación y promoción del bienestar de los animales.
PROYECTO ESPECIAL: CENTRO DE REHABILITACIÓN
Gracias a los recursos económicos otorgados por Spark Kindness Grant Program y a las donaciones que nos otorgan, pudimos continuar con la construcción del Centro de Rehabilitación Canina y Felina con capacidad para resguardar 25 animales. Principalmente heridos, enfermos, y perras hembra en celo, próximas en dar a luz o con cachorros lactantes. Todos en situación de calle.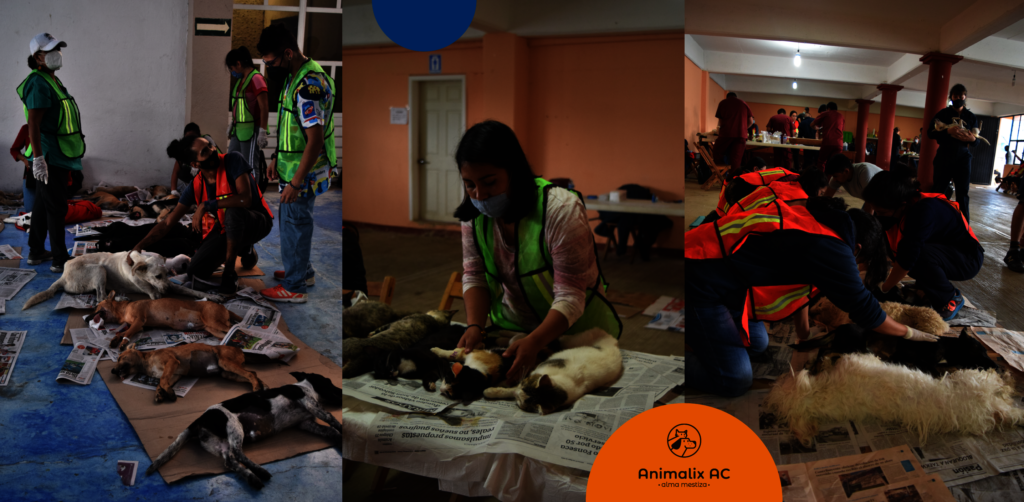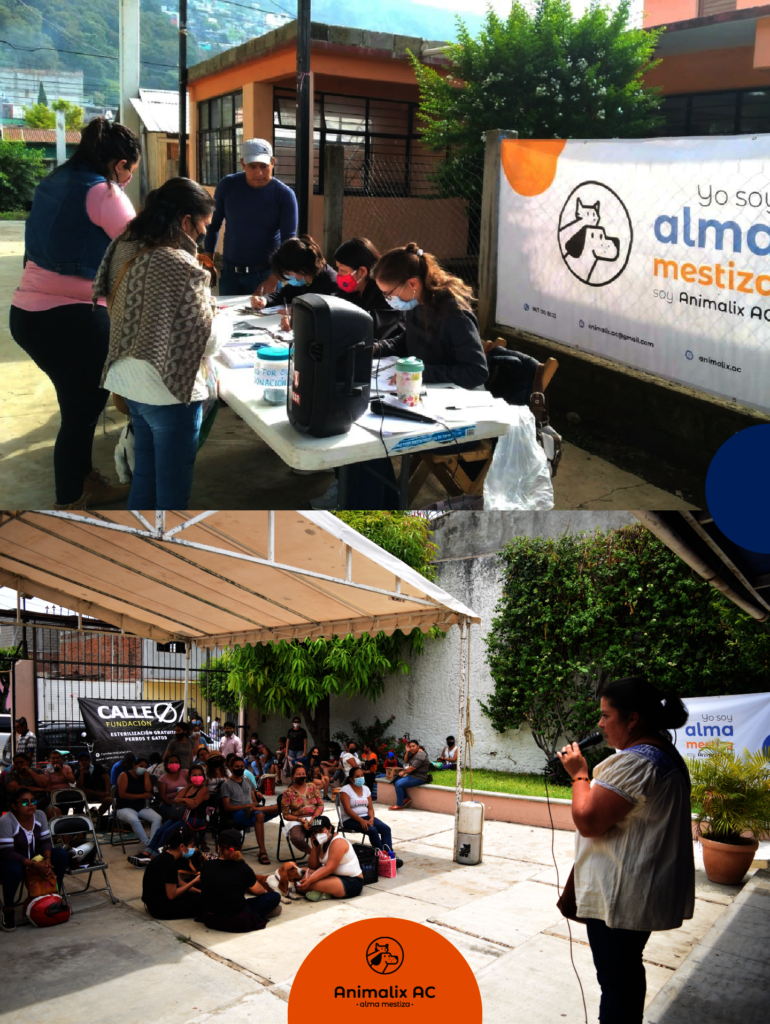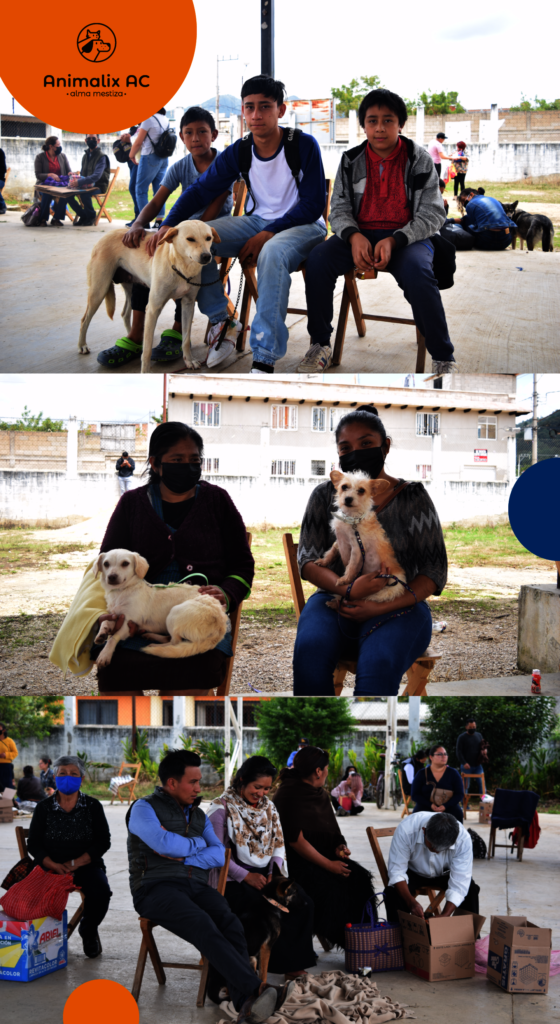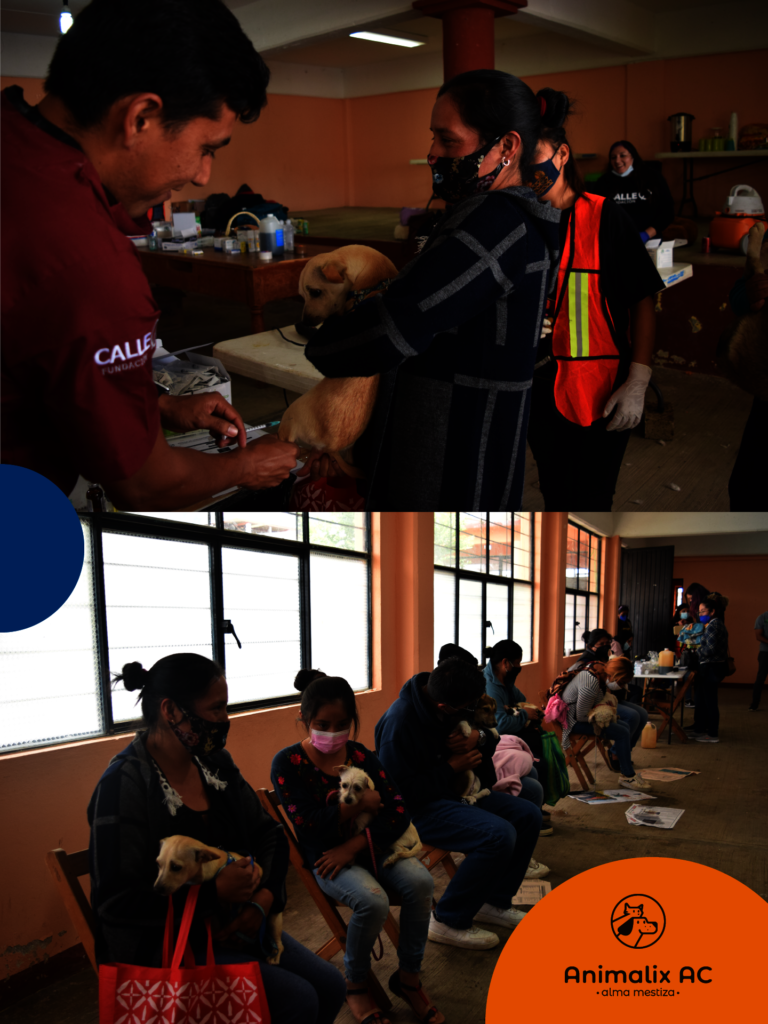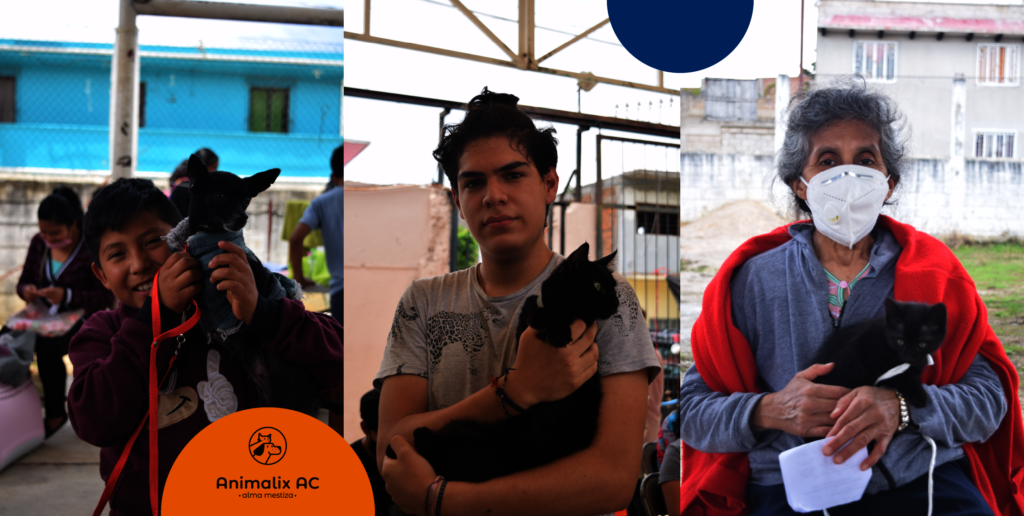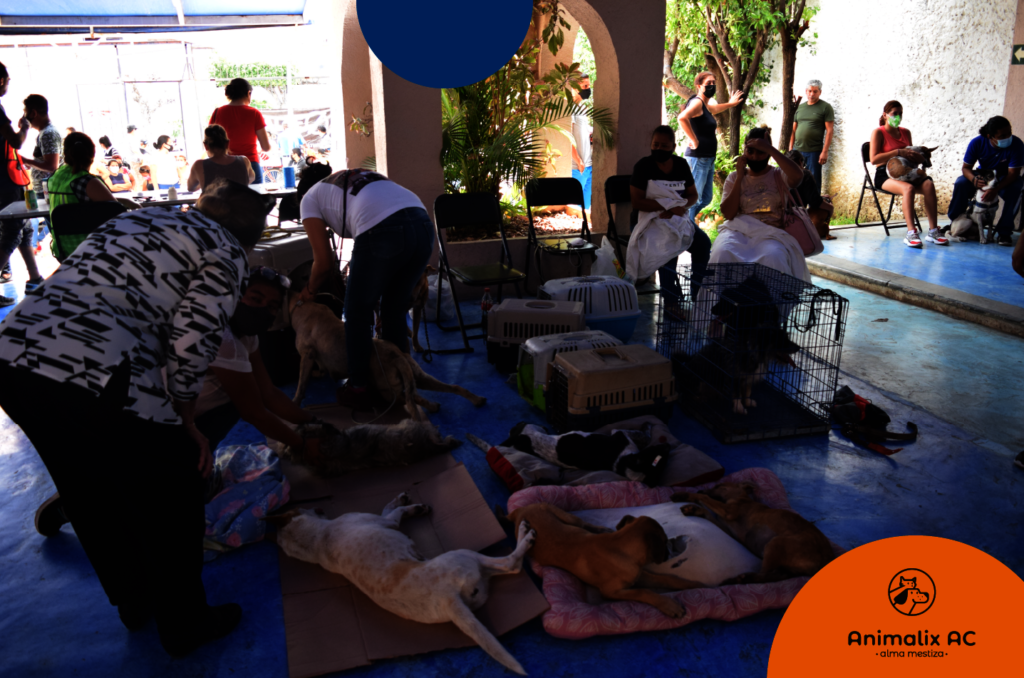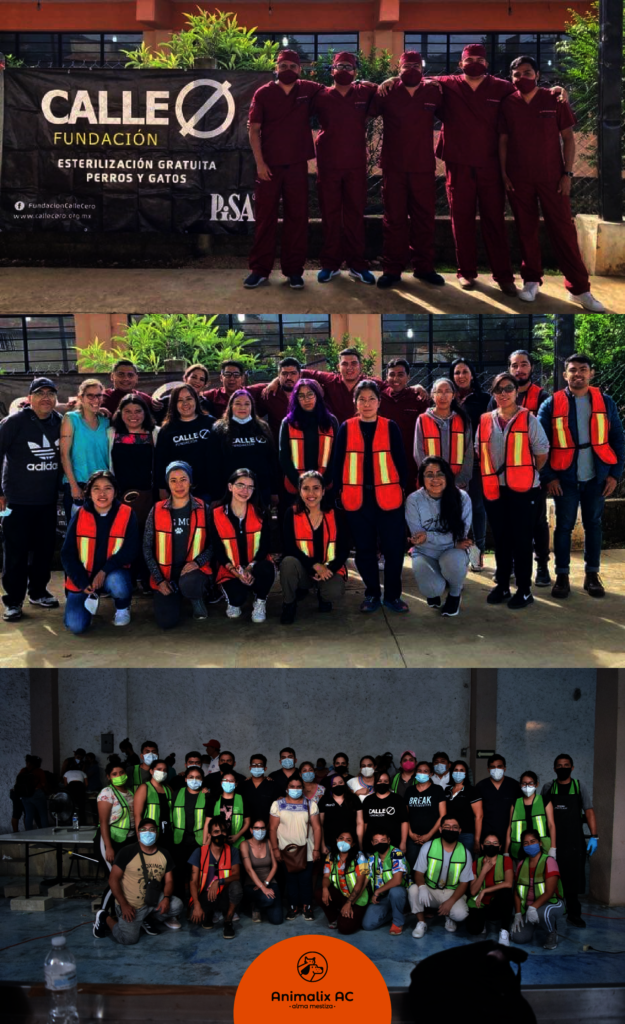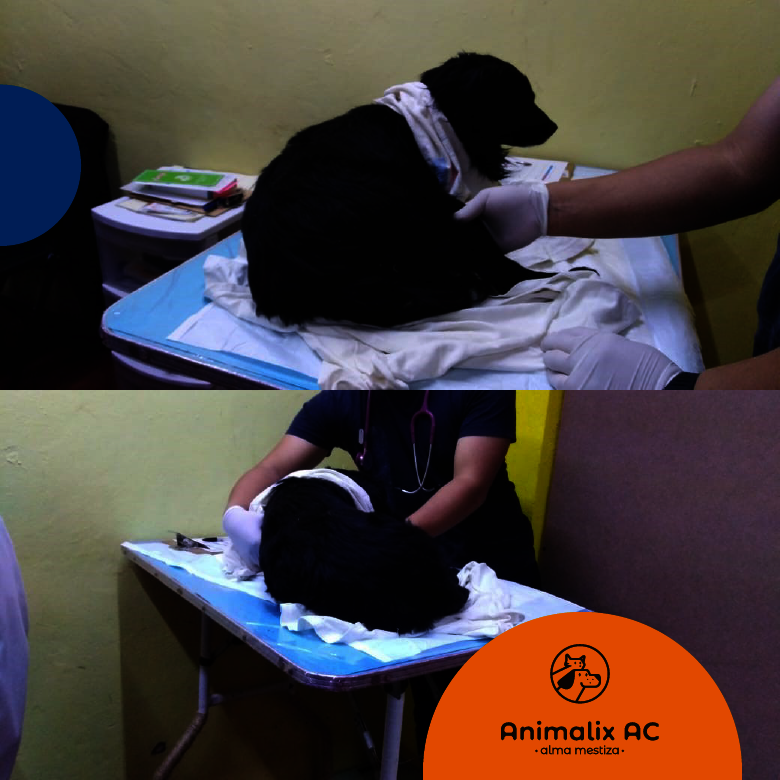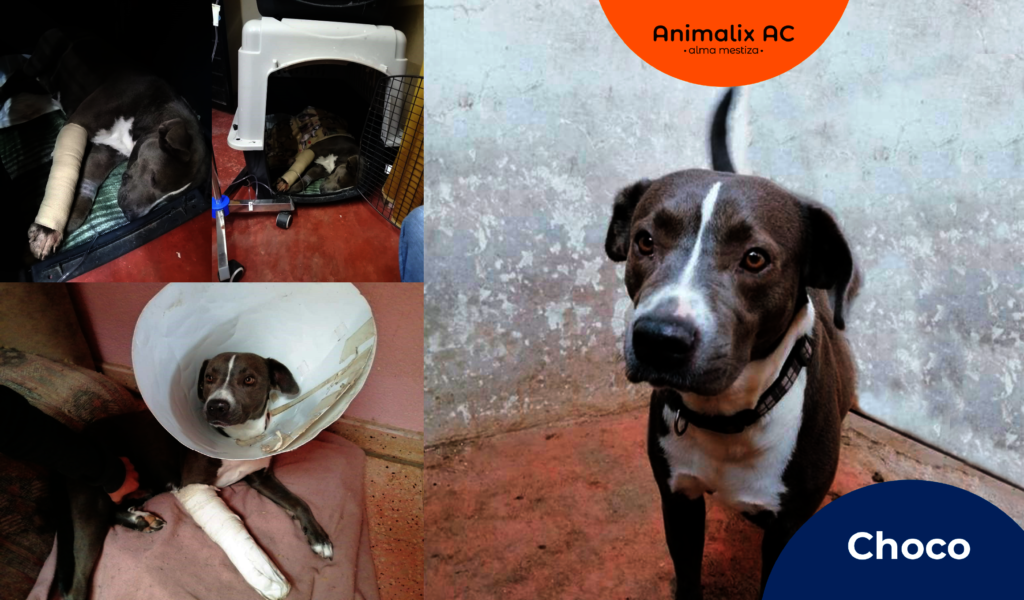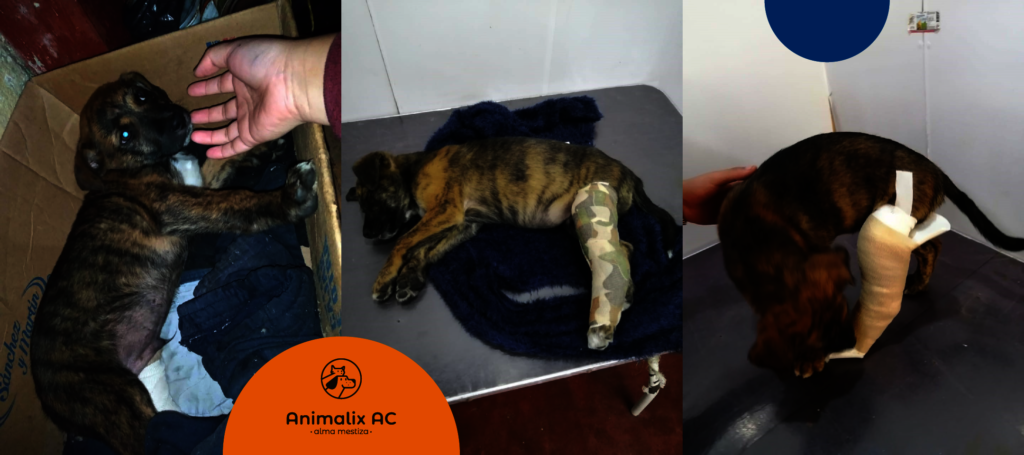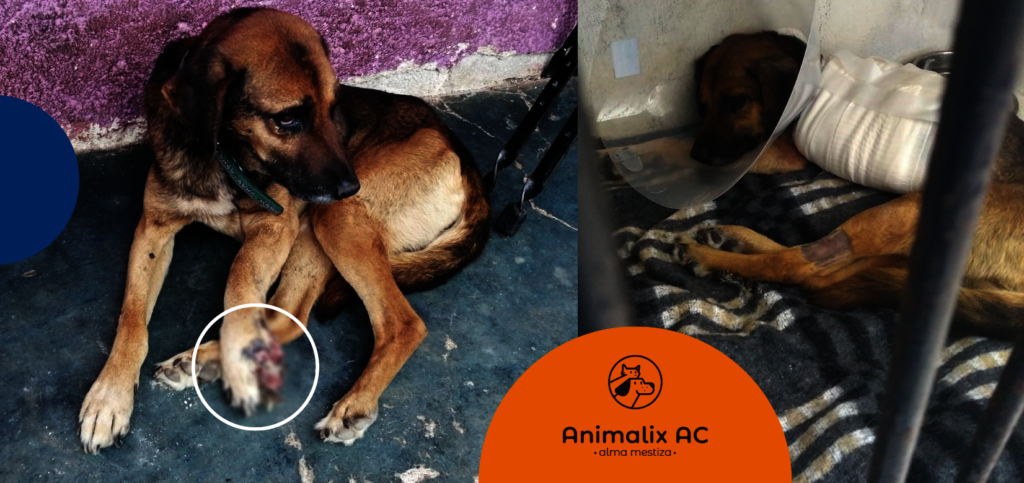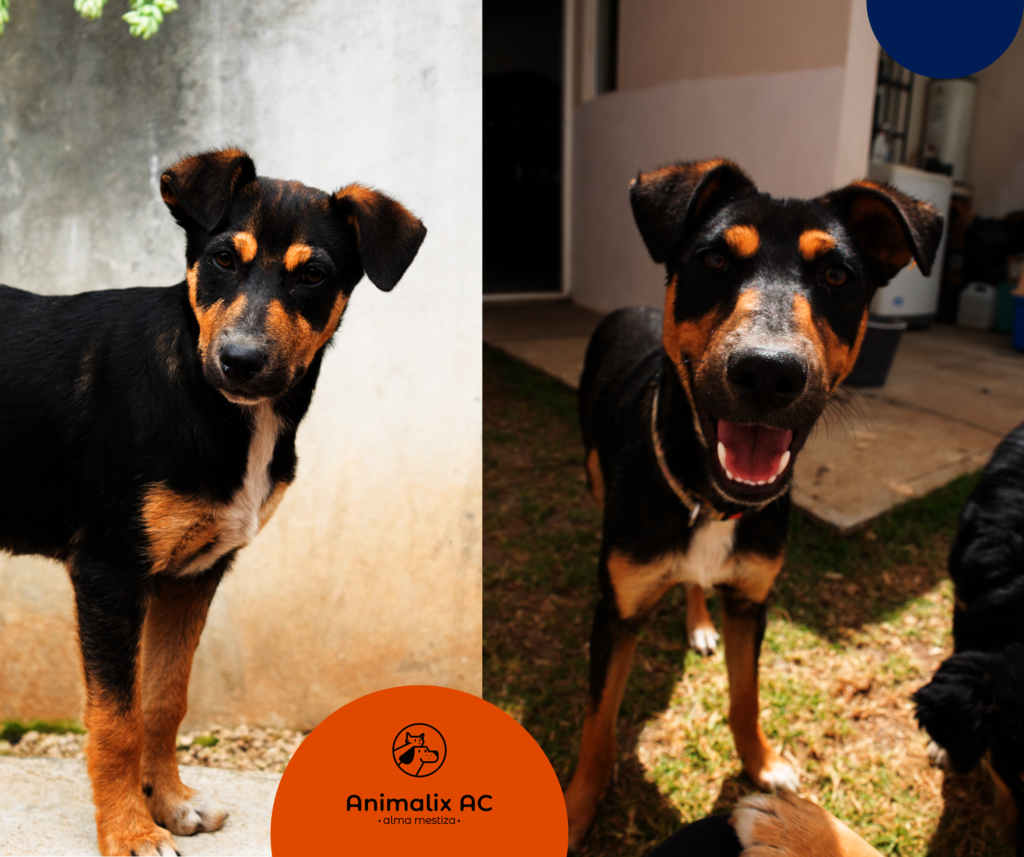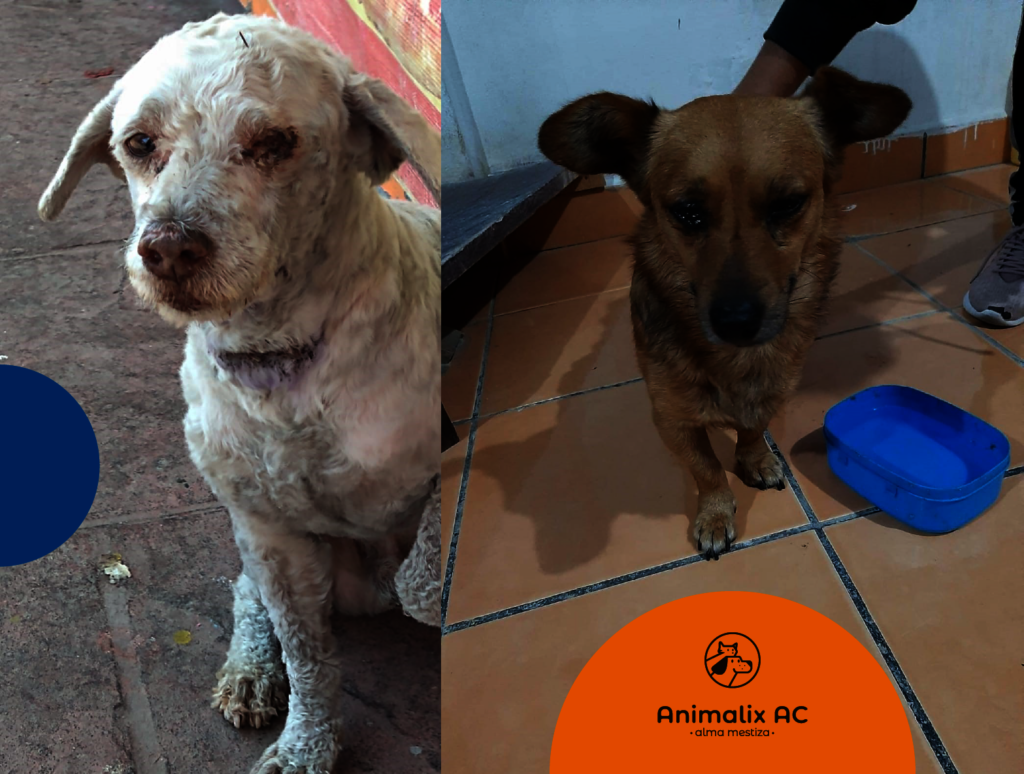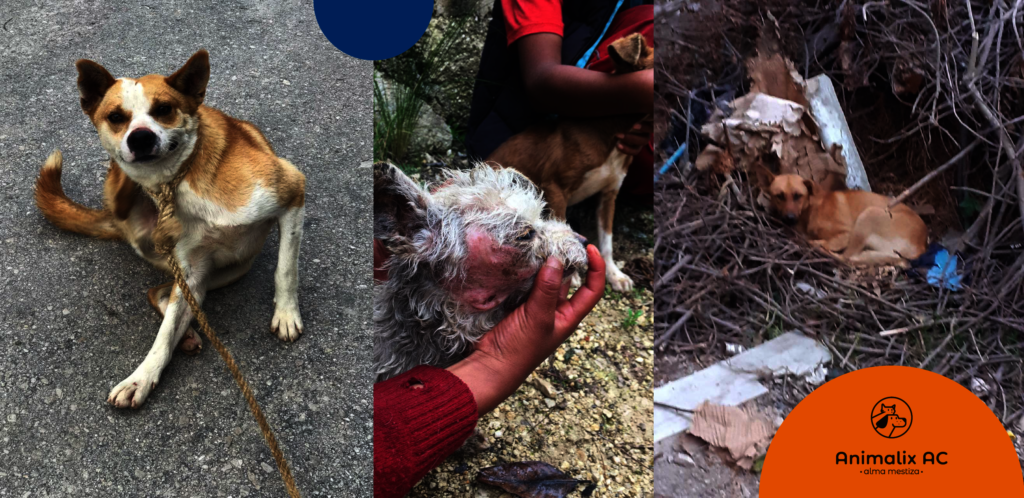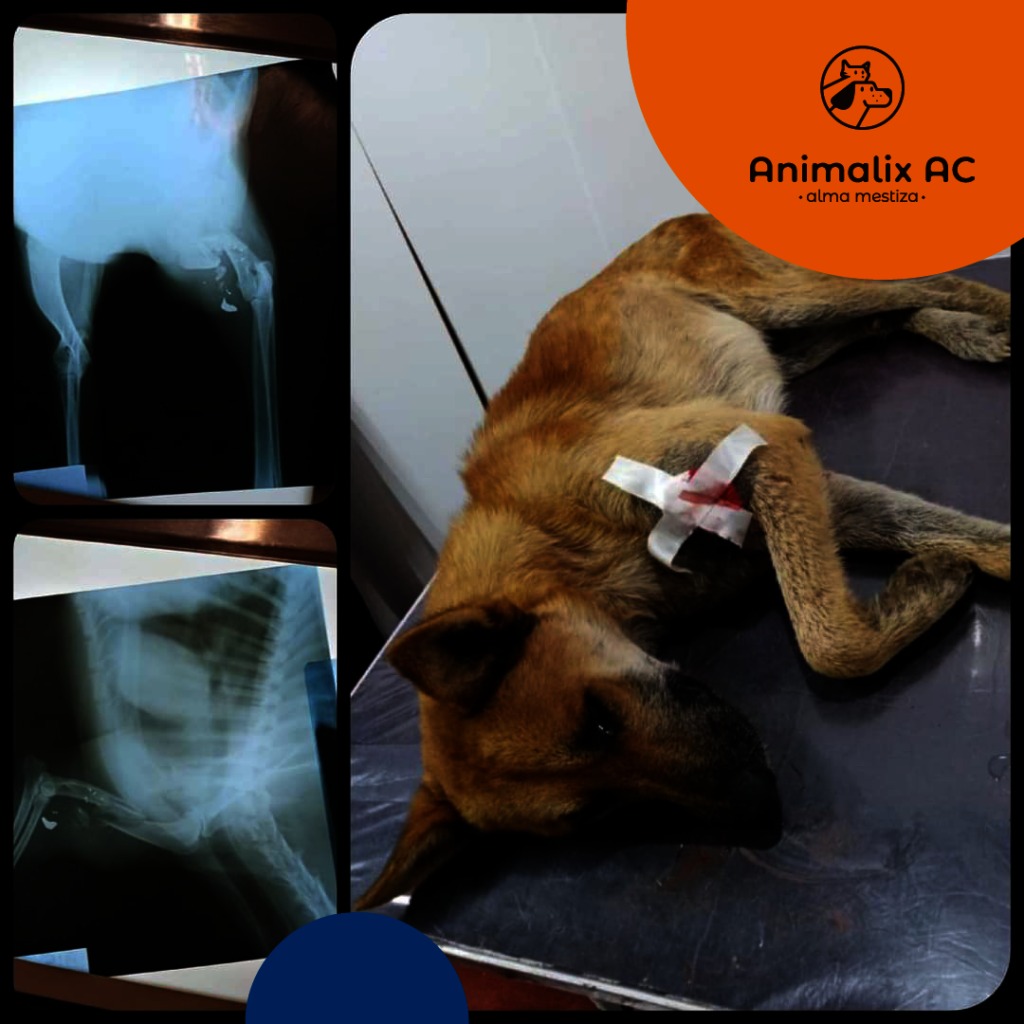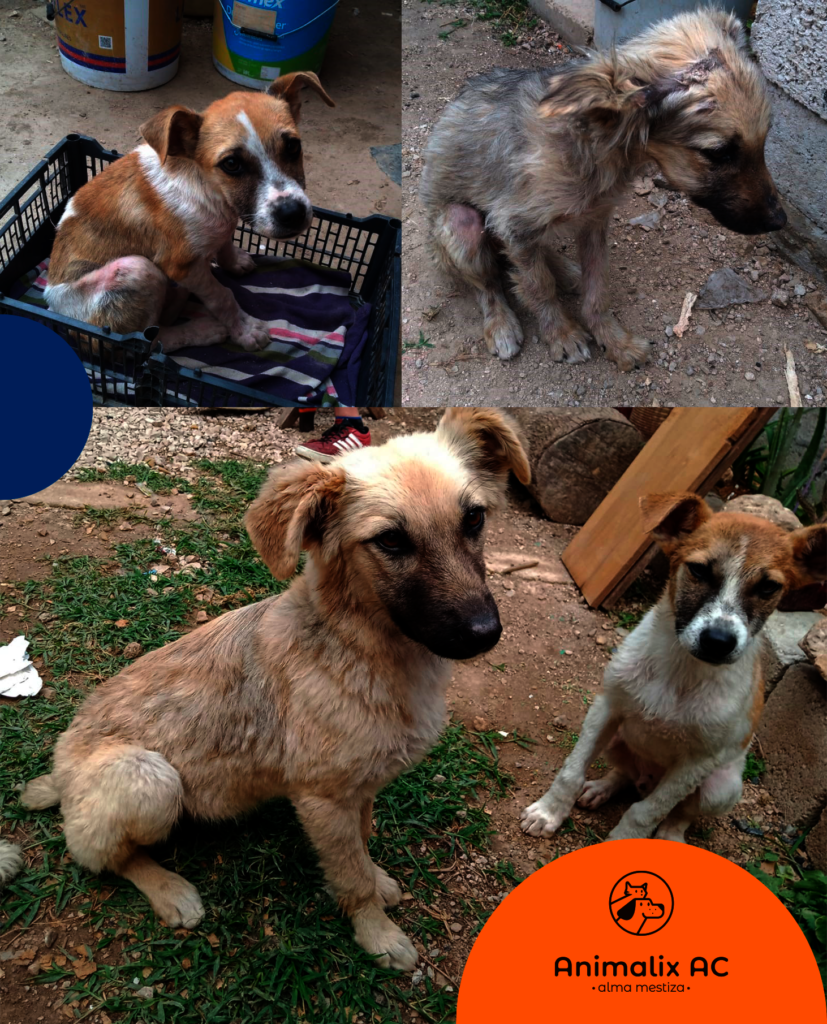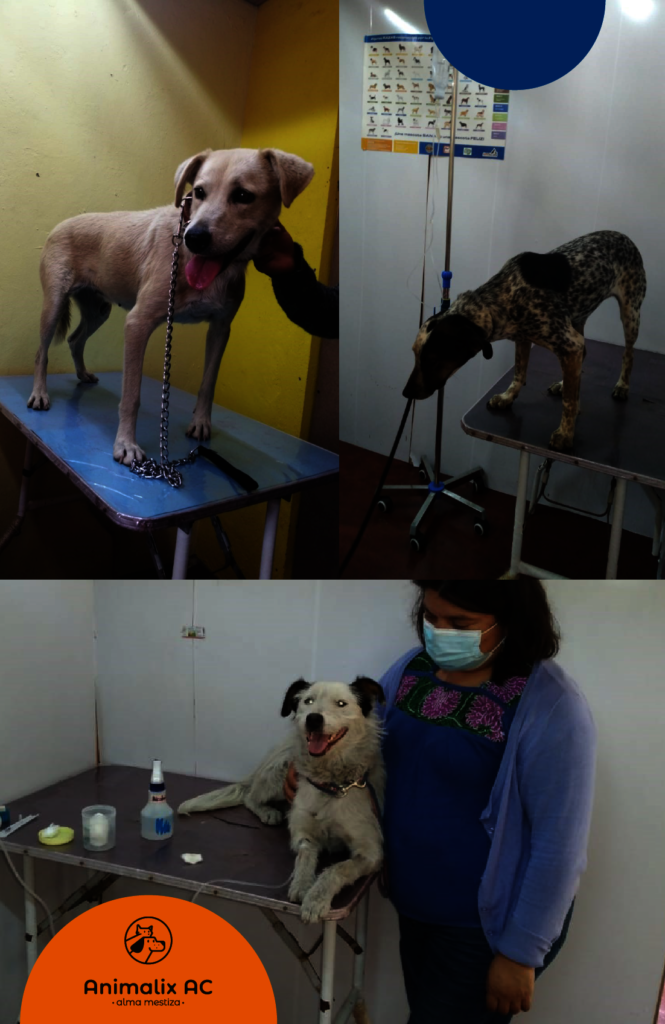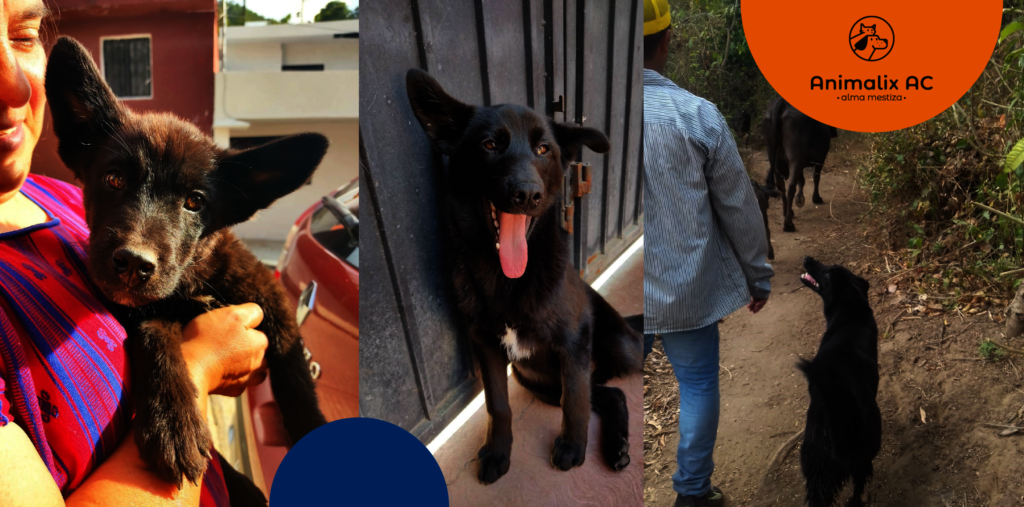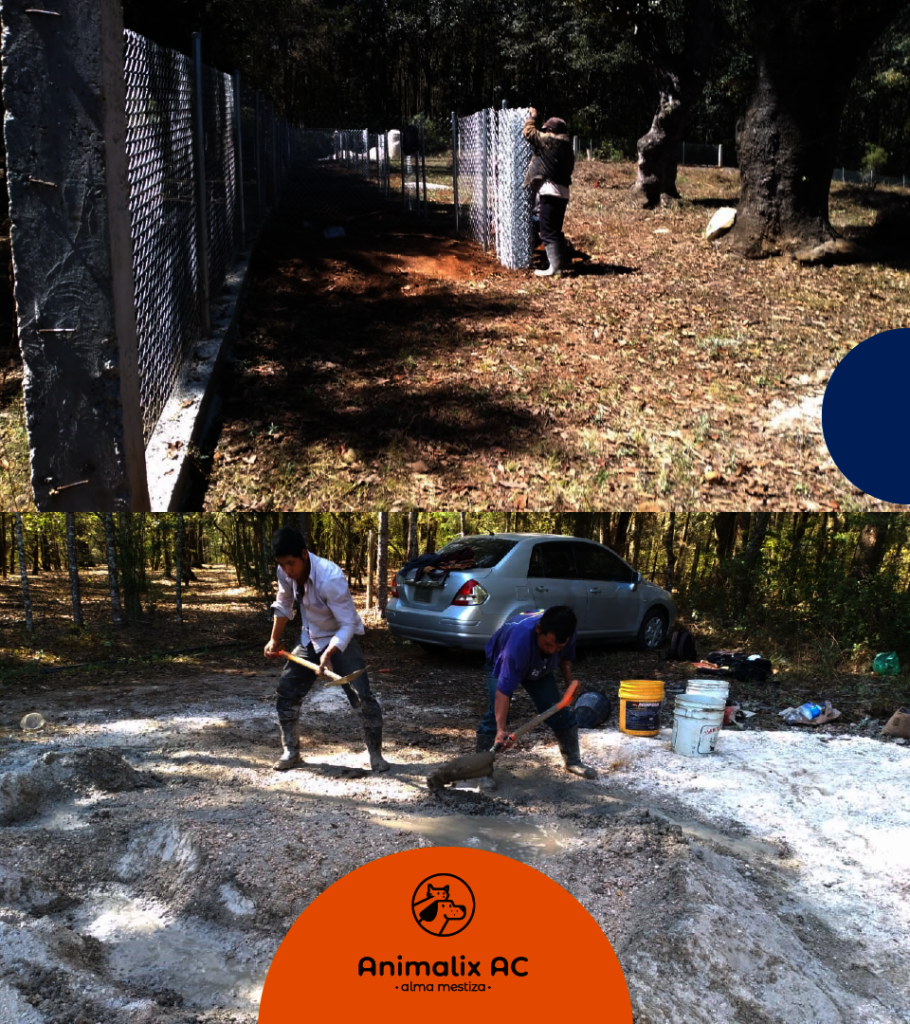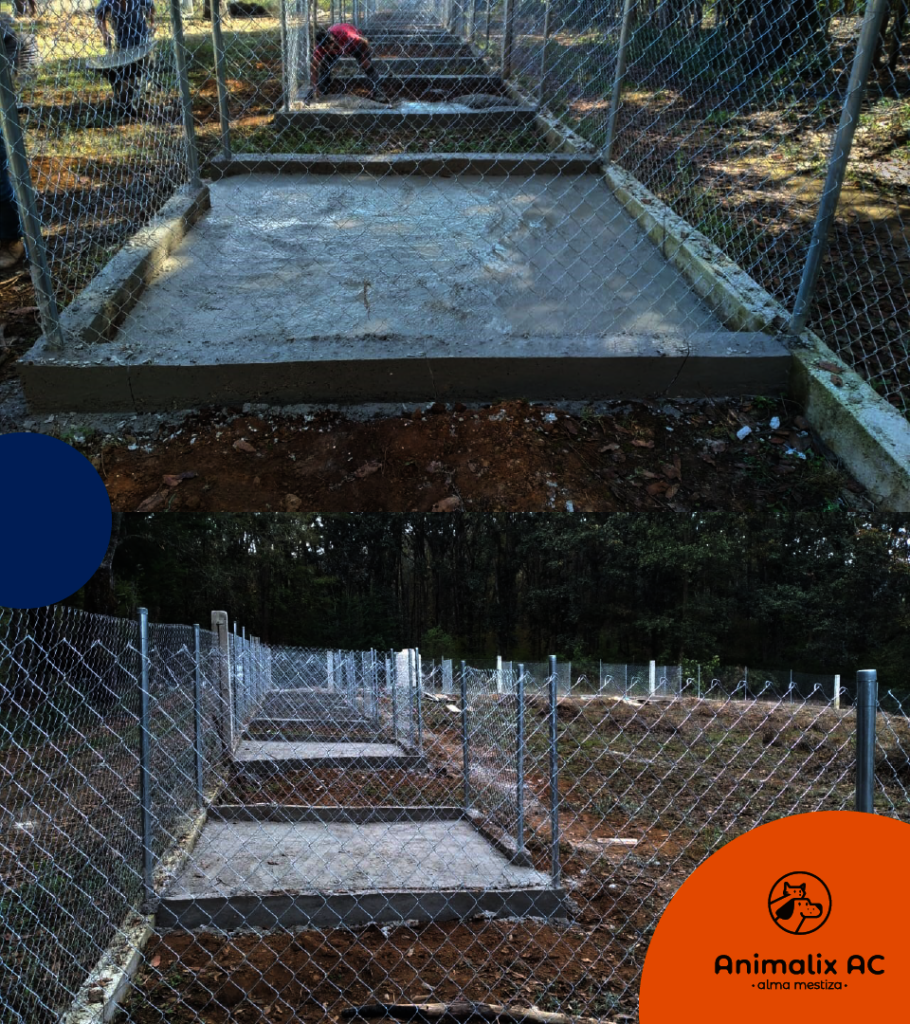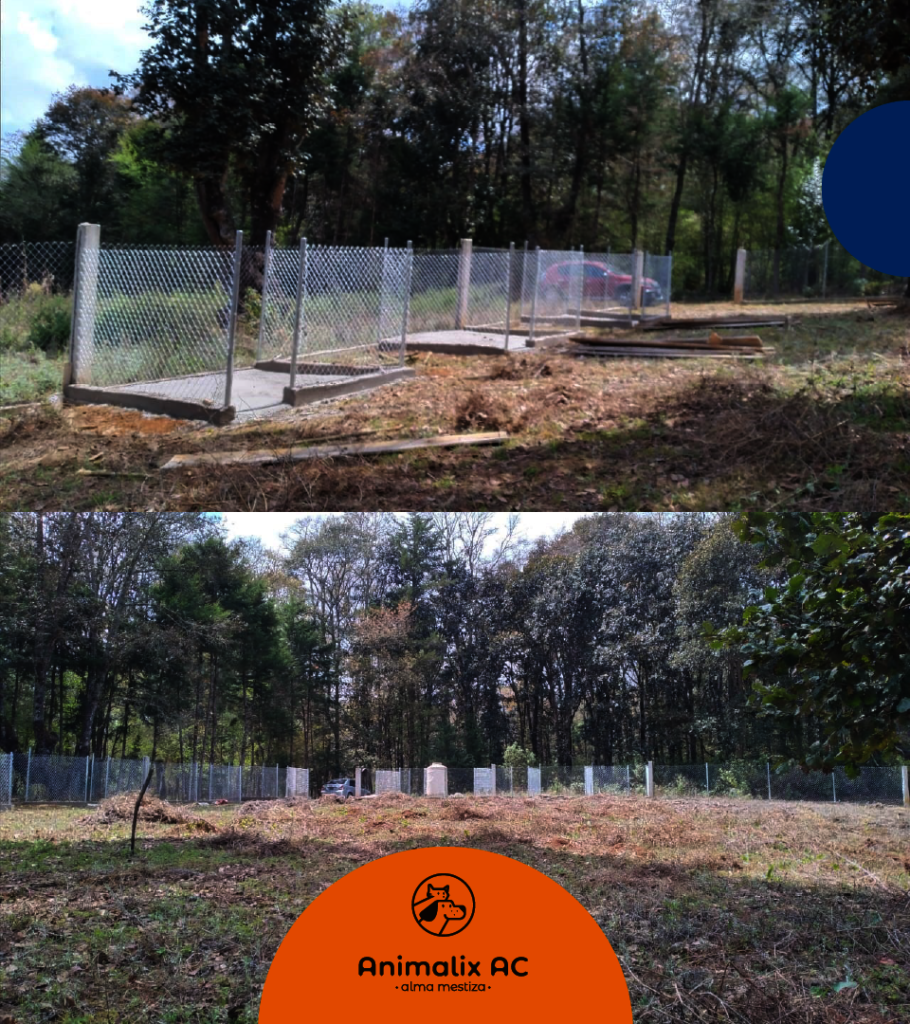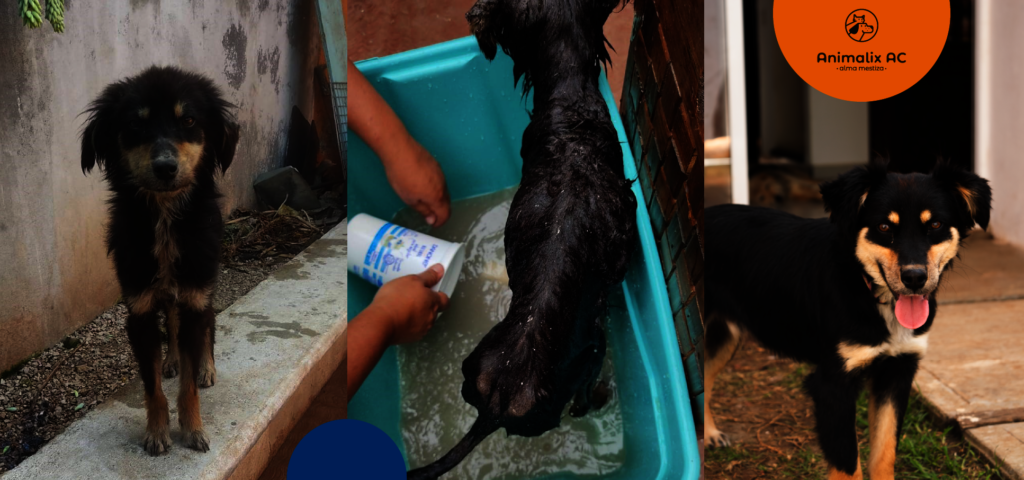 Links: