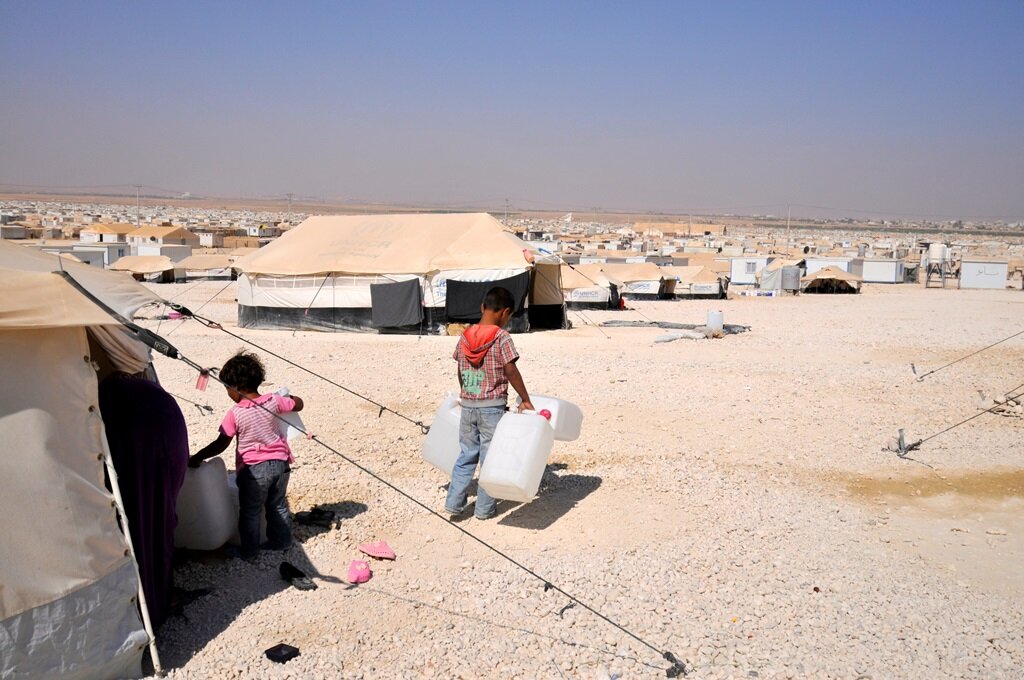 Uncertainty caused by the pandemic continues to be pervasive throughout the refugee community in Jordan and the local population in general, further fueled by new waves of infection, variants of the virus, and break-through cases. As countries like Jordan that are havens for millions of those escaping war and turmoil struggle to reduce and contain the virus, drastically reduced availability of humanitarian health care services for refugees due to strict travel and contact restrictions remain a major challenge for international and domestics services providers.
As health services and services in general from international aid organizations have significantly declined or been put on hold, members of the refugee community must increasingly rely on their own abilities and resources to prevent, mitigate, and recover from COVID, even as they are burdened with the unprecedented convergence of debilitating psycho-social loss and trauma and now the deadly virus pandemic.
Until physical access is again feasible our services have converted to tele-health in continuing to provide critically needed disaster health care to the most vulnerable, and to help equip individuals, their families, and community with self-care skills as much as possible.
The pandemic crisis is unfortunately expected to extent into the unforeseen future, and along with it the challenging obstacles to direct humanitarian aid. Overcoming the extraordinary and complicating limitations caused by the pandemic in particular requires even more time, energy, and resources on the part of our dedicated, all volunteer service team to continue our life-saving help. The logistics of establishing and maintaining live virtual stations at locations in Jordan where large numbers of refugees can have regular access to tele-health services requires skills at providing remote treatment, health care equipment and supplies, technical management and support, and funding to cover these increasing essential costs.
We are still struggling to purchase more telecommunications hardware and internet access, as well as self-monitoring health equipment and supplies entire groups of people can use, such as no-contact thermometers, oximeters, blood pressure machines, CPAP machines, masks and face shields, etc., and where possible medications to help relieve symptoms. These items are acutely needed to help surmount the severe direct accesslimitations created by the pandemic crisis and reach people in dire need.
Our committed team continues to work diligently to fill the gap in critical care and provide refugee children and their families with life-saving assistance and hope, and donation support from those who resonate with our efforts are crucial to allow us to maintain these humanitarian services.
Our appeal is for the critical financial support of those who can donate the power of their money to the direct costs of our getting these services to those who need it most, and in time.
HOW YOU CAN HELP US MEET THIS NEW CHALLENGE AND MAINTAIN OUR LIFE-SAVING ASSISTANCE:
Continue supporting our work with your generous contributions. Every donation amount results in our reaching more children and families to achieve more healing and recovery.
Share our story with family, friends, and colleagues to encourage their support by raising awareness of both the need and the concrete good being done.
Link our appeal site to your social media sites and ask others to do the same.
Learn if your employment offers matching donations for humanitarian causes to multiply our contributions.
Feel free to contact Steve Olweean or Myron Eshowsky with any questions or to share your feedback at: SOlweean@aol.com.
Links: