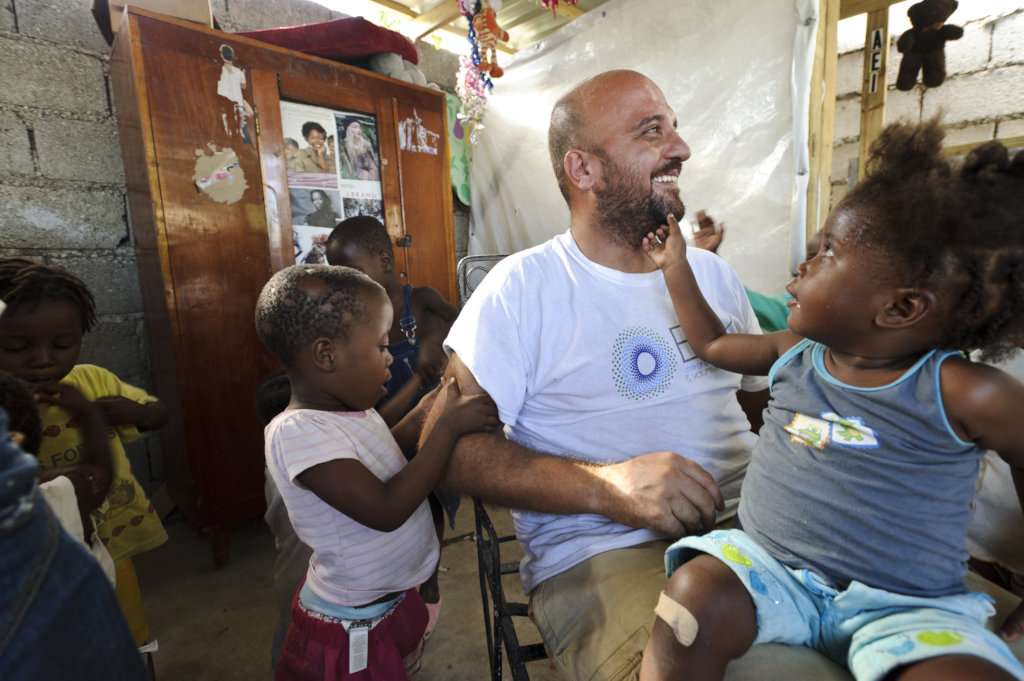 Thank you so much for helping me to help my fellow disaster survivors.
Over the last few months your donations have enabled IDV to keep supporting its locally led projects in both Haiti and the Philippines.
In Haiti we've continued to help provide a safe home, food and school to the children at the Hands Together to Defend the Children (HTDC) Orphanage in Port-au-Prince.
The children are all doing great and there have been developments at the orphanage that we wanted to share with you.
The most important is that the orphanage director, Carlo, is now managing two separate facilities. In addition to the main orphanage Carlo is now also running a "crèche" that works with the Haitian Institute for Social Welfare & Research (IBESR) to find adoptive families for children aged six and under.
The new facility, which is registered separately from the main orphanage, provides a safe home for these children while their cases are being processed. Sadly, the government can't afford to pay Carlo to look after the children in advance, but he does receive funding after each case is completed.
It's a lot of work, and takes careful management, but last year Carlo was able to earn enough to run the "crèche" and also help to support the main orphanage as well. These contributions from Carlo aren't nearly enough on their own, so the support of donors like you is still vital in keeping the kids housed, fed and in school. However, this new income stream makes a difference and is great for their overall resilience.
There's still work to be done to make the orphanage sustainable in the long-term but this is real progress driven by Carlo himself, and something to be celebrated. Thank you so much for allowing us to continue helping the orphanage as they move further towards financial independence.
There's also been great progress near Manila in the Philippines.
In our last project report we announced that we'd started fundraising to equip the Banaba Livelihood & Evacuation Centre so that it can finally host evacuees during typhoons and floods.
Well, with the support of donors like you, I'm pleased to report that we're now almost ready to start work installing cubicles, and providing mats, pillows and blankets, so that 110 families have somewhere safe to sleep during disasters.
We're delighted with these continued impacts in both countries, and it's only because of your support to meet IDV's underlying costs that they've been made possible.
However, when we originally posted this page on GlobalGiving it was with a view to expanding our work and projects around the world. Since then we've transitioned back to being a volunteer run organisation and will only be supporting our existing projects moving forward
As a result we'll soon be closing this page on GlobalGiving. We'll keep fundraising for both the orphanage and the evacuation centre and posting regular updates on both project pages. So, please do keep supporting our work there if you can.
For now, thank you so much again for helping me to help my fellow disaster survivors. Your confidence, trust and support kept IDV (and me) going during a difficult transition and I'll be forever grateful for your friendship.
If you have any questions please don't hesitate to email Andy@IDVolunteers.org. I would be delighted to hear from you.