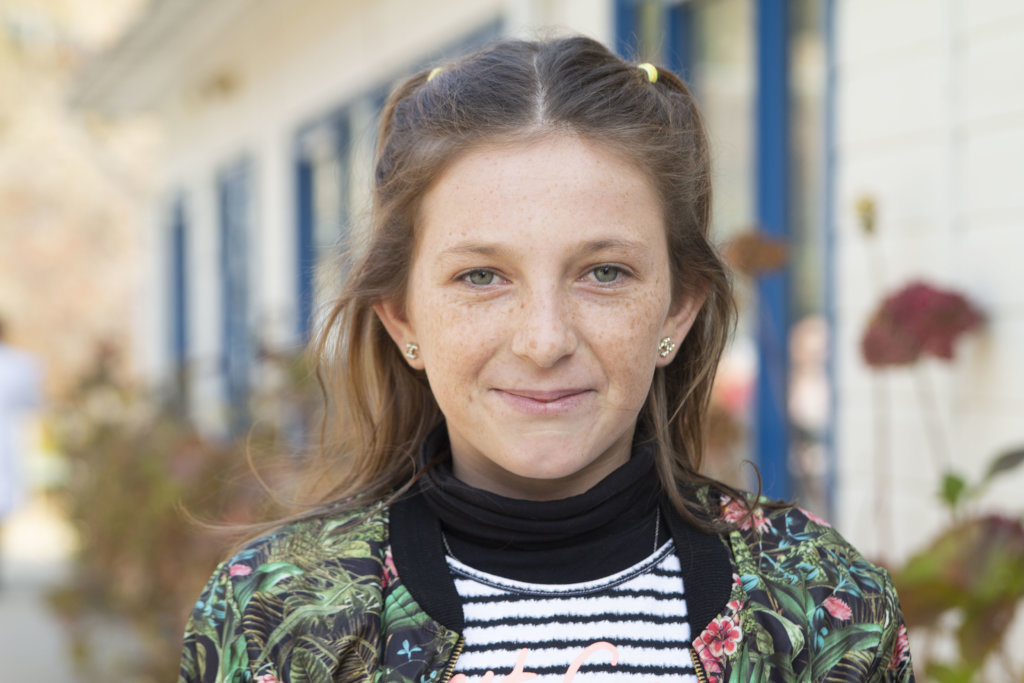 "Mathematics is the subject I love most!" Elisa, 7th grade.
"I know it will help me in my future." Kristi, 9th grade.
"I love going to the Albanian and English Language courses." Xhystina, 8th grade.
"Now I have more confidence in myself." Kristi, 9th grade.
Students at the Amaro Tan School in grades 6-9, have been participating in supplemental after-school tutoring sessions for over a year now. The program is designed to address the problem of low educational attainment among Albanian Roma students by providing a bridge to upper secondary school.
The tutoring program we launched at Amaro Tan over a year ago gives Roma students extra support starting in middle school, so that they will reach high school better prepared and less easily discouraged. Albanian, English, and Mathematics are offered three times a week, along with Technology twice a week. Participation is voluntary and the groups are small (6-10 kids per group), with most of the middle schoolers participating. We deliberately scaled back the program to three days a week in response to student feedback. As school director Marin Piqoni puts it, "we want the program to be a helping tool, not a burden to them."
Teachers and staff feel that the program is really helping the students to invest in their own futures, preparing them to continue successfully in high school and beyond. Right now, the 9th graders are preparing for the State Exams that will place them in high school programs. We will follow their progress as they nurture their love of learning and build self-sufficient and dignified lives for themselves.
Thank you for the investment you made in this program, and in young people like Elisa, Kristi, Xhystina, and Kristi. Your support is giving them more options as they look to the future—and lifting up their entire community.