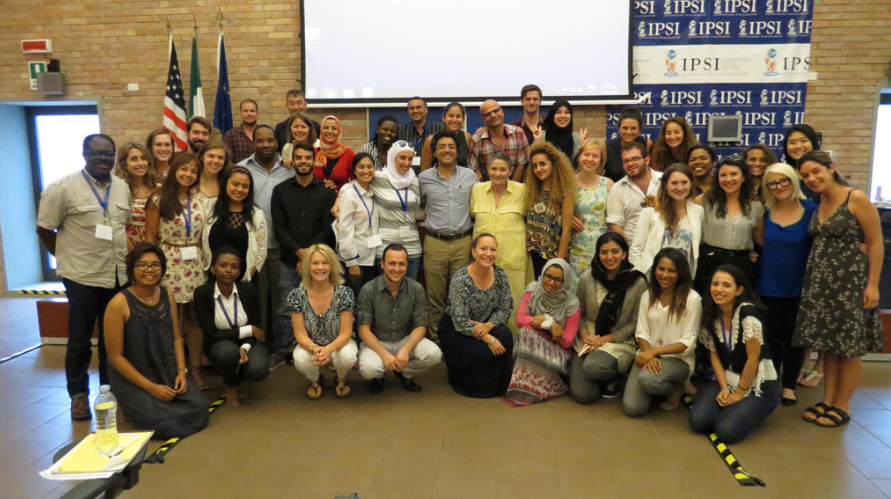 Adnan is an educator in Mosul, Iraq, who will benefit his community with your help. Through your generous donations, Adnan now has an opportunity to attend the Sarajevo Symposium on Post-Conflict Transitions, providing him with indispensable skills in governance, peace building and community resilience. Using this practical training Adnan will be able to serve his community and contribute to a successful post-conflict transition.
The Sarajevo Symposium on Post-Conflict Transitions offers its participants extensive training in areas such as transitional justice, security sector reforms, economic transitions, and conflict analysis. The International Peace & Security Institute (IPSI) team has a proven track record of transfer of knowledge and skills to a global audience through a hands-on experiential learning approach. This year, IPSI is bringing premier world leaders, academic experts, practitioners, and advocates to the inaugural Sarajevo Symposium. Through formal lectures, site visits, interactive simulations, and workshops, attendees such as Adnan will be able to gain the skills necessary to strengthen legitimate institutions and governance to provide security, justice, and development and break cycles of violence.
Former two-time President of the Federation of Bosnia and Herzegovina through the Sarajevo School of Science and Technology is partnering with us and will be present throughout the program. Former U.S. Secretary Madeleine Albright has agreed to record a video to address the students as they embark on this journey. William Stuebner, the former Chief of Staff and Deputy Head of Mission for Human Rights in the OSCE Mission to Bosnia and Herzegovina, will introduce the former Yugoslavia to the students. From there, world-class trainers from USAID's Office of Transition Initiatives, Creative Associates International, and the decionmakers from the implementation of the peace agreement willteach the class through IPSI's proven experiential learning techniques.
Our trainers will cover the most pertinent post-conflict transition topics, including Governance, Security, Economics, Justice and Reconciliation within the context of the former Yugoslavia. After addressing these areas and visiting Srebrenica and Mostar - two critical sites within the Bosnian War - the students will begin to extrapolate lessons learned and best practices to active and potential post-conflict transitions in Colombia and Syria. Their capstone group exercise will bring together everything they have learned to reimagine what the Dayton Accords could have been or may still become.
By learning directly about the realities of post-conflict transition from the field's most accomplished academics and practitioners, Adnan will be equipped to promote a stable future for all - inside his classroom and in his community at large.