Project Report

| Mar 26, 2020
100 Students Receive Books, Bags and Uniforms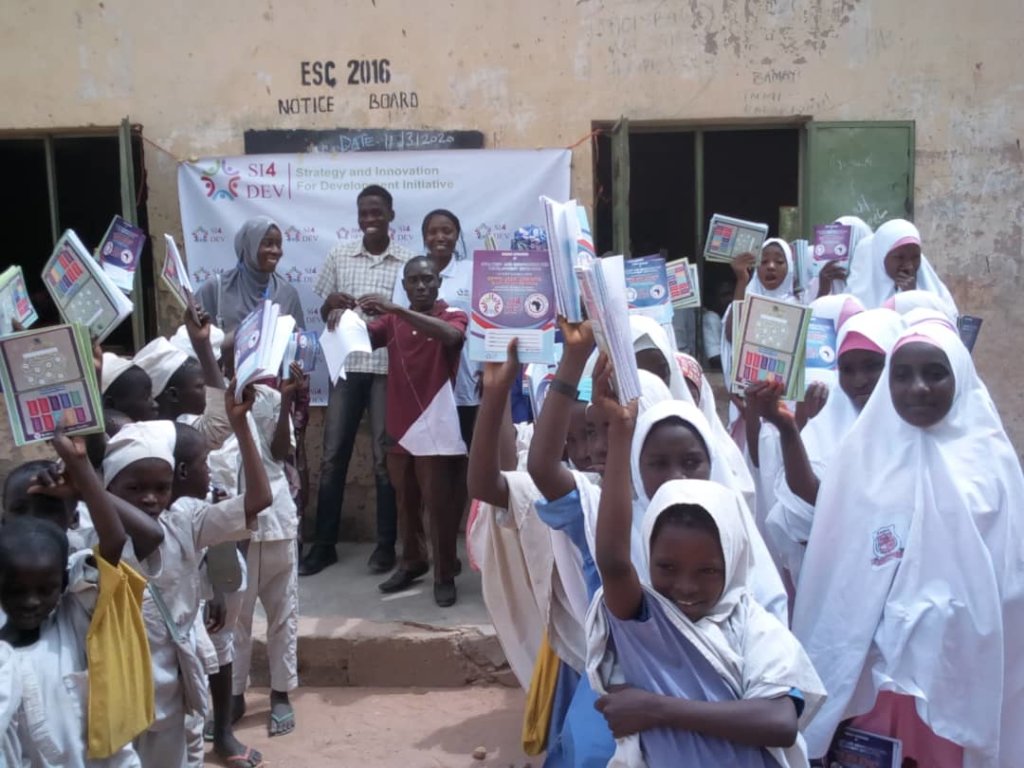 This project officially started with the Initiation Stage which entails advocacy and awareness in the community and schools where the pupils are to be a beneficiary of the project. A visit was made by me and representatives of the partnering team to the head of ward and district of Farawa community, the divisional police officer and the principals of the two schools (Farawa Primary School and Zara Primary and
Secondary school) on the 13th of March, 2020.
This was followed by sending Invitation Letters to some dignitaries with the interest of Education at heart. These include: the ministry of health, Kano, heads of ward and district of the community, the light house initiative, yali network Kano, revive Africa initiative Kano, SI4DEV team (Nasarawa & Fagge), as well as the
police station for adequate security.
The Project was flagged off on Thursday 19th of March, 2020. The program started in Farawa primary school by 11:10am with the arrival of guests, prayer, welcoming address, speeches by SI4DEV partner, school principal, and the Revive Africa Initiative coordinator.
This was immediately followed by the presentations of schooling kits (uniforms, socks, exercise books; 5 each, pencils, bags) and learning aids (big size mats;14, brooms & chalks; 6pkts) to the school management. There were 9 guests, 27 parents and 60 pupils in attendance with their teachers.
At Zara primary and secondary school, 120 exercise books were presented to 40 students (20 pupils from the primary & 20 students from secondary). Each student was given 3 books.
Photographs were taken with the guests, parents & pupils with Volunteers at Farawa & Zara accordingly. A video clip of the event will be sent to the team at a later time.
I need to mention that Partnering on this project was key, due to the peculiarity of the environment, religion, culture, tradition, and language. The Revive Africa Initiative coordinator; Mrs. Aisha I. did a lot in these aspects to get in touch with the orphaned and less privileged children in the community.
Attached are some of the pictures taken.
Once again, I am deeply grateful to the SI4DEV Team, for this awesome opportunity to bring to realisation my dream of impacting the lives of the less privileged around me as an advocate of Sdgs 3 & 4.
Best Regards
Omotayo B. Oluwaseun (SI4DEV Volunteer)