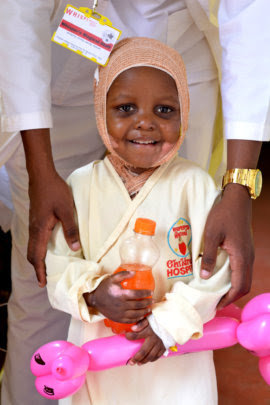 Dear all Whisper's Friends,
We thank you for the continuous support towards saving lives of the innocent and unfortunate children in Uganda.
Only for the month of September, we treated 158 children with malaria, 20 patients who suffered artificial or severe burns, and 248 children received blood transfusion.
Together since our last report, our doctors have attended to more than 3000 patients, who received free laboratory tests, and medical treatment at only $7.
In September, we helped 3 families with completely free treatment at our hospital and provided them with our social work services, helping them start up businesses and donating them house items and clothing. Other 8 patients were brought from the rural villages during our rescue outreach mission and provided full medical treatment free of charge.
One of the great achievement during this time was a successful plastic surgery of our little 4 year old patient Swaib who suffered severe burns on his body in on July 3rd. He has been admitted at our hospital now the 4th months where Whisper is taking care of the healing. This boy would surely die if it was not for your help.
If you like to get in touch with our organisation, you can do so via our website www.WhisperOrphans.org
Thank you for the support, it means more than you will ever know!
Veronika