Project Report

| Jan 18, 2017
Whisper's Hospital treated 7622 since April 2016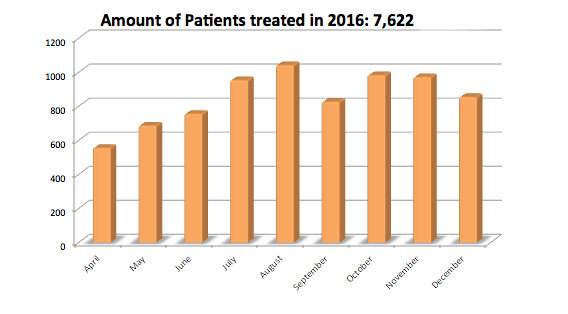 Dear lovely caring donors,
We had a great Christmas at Whisper! We hope you all enjoyed your holidays too and Happy New Year to you all!
Thank you very much for the incredible support to Whisper's project "Help malnourished child with Whisper's Hospital".
Your support is worth of saving thousands of children's lives!
Our records shows that since April 2016 Whisper's Hospital treated 7,622 children where 20% of children didn't pay $8 one off fee.
The treatment of 7,622 children cost Whisper 200,482,600 UGX that is cca $55,535 on medicine and laboratory supplies.
We are so happy that we are already half way to meet the target for the 12 months drug and medicine supply to fully fund the medical treatment for this year.
Please kindly share this fundraising page and encourage your friends and family to donate any amount they can.
We are the only hope for so many children. The crying parents holding the dying child always tell us "They said you are the only hope we have..."
You can find daily videos and photos on our Facebook Page: https://www.facebook.com/magicalhospital/ and in our FB public group https://www.facebook.com/groups/752578081509839/
Thank you for SAVING CHILDREN'S LIVES WITH WHISPER!