Project Report

| Sep 29, 2022
TREATING MALNOURISHED CHILDREN AT WHISPERS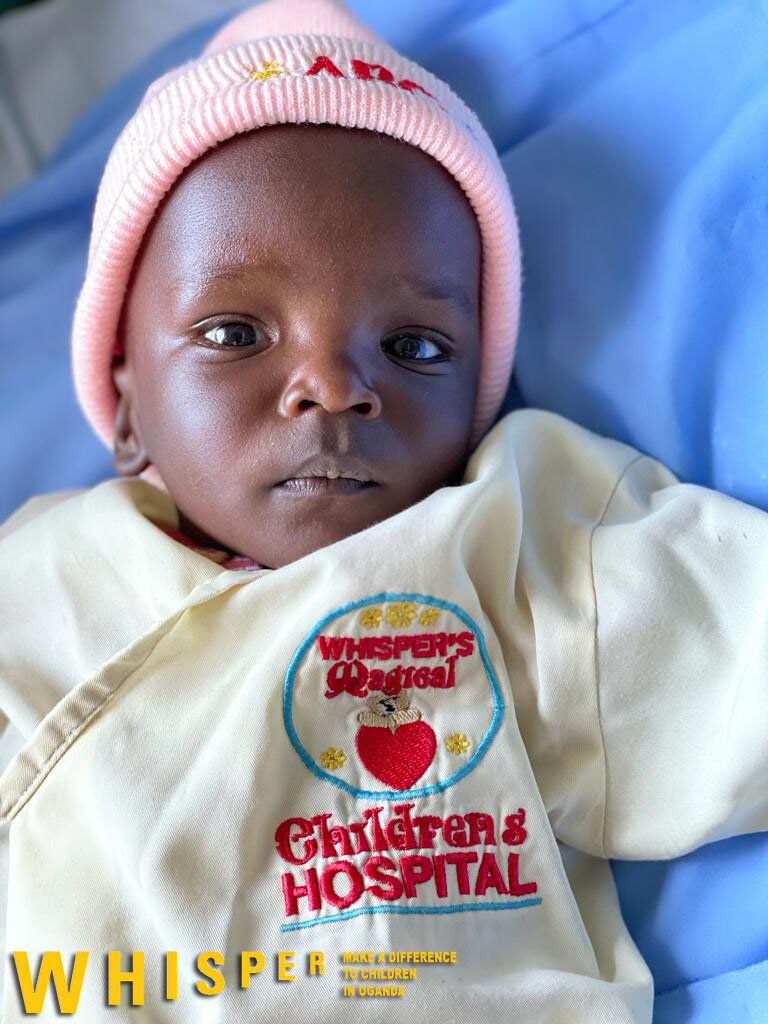 Greetings of love from Whispers!
We would like to thank our lovely donors for the continuous support towards our malnutrition project.
Your support really makes a difference in the lives of children in our community. We receive very many cases of malnutrition at our Hospital. In the last three months we received over 600 patients both inpatient and outpatient. Malnutrition is one of the common problems that affect most children here in eastern Uganda.
Such Children go into malnutrition due to lack of basic needs specifically food and health. most of them are from very un previledged families that can not even afford a single meal per day.
Most of them are being taken care of by their grand mothers where by their parents abandoned them and moved to the nearby cities. Some grand mothers are aged and can not give proper care to the infants who ends up getting malnourished.
They are mostly rushed here by good samaritans, village neighbours, village leaders and people from churches or some other organisations. They bring them to get treatement and very few can afford to pay even consultation yet they are usually admitted for morethan 2 weeks in our nutrition ward.
We therefore take care of them including their care takers by providing them with the best health care and meals until discharge. Wea are so grateful that through your donations we have been able to support the vulnerable. Thank you so much and may the good lord reward you abundantly.
We have so far raised $105,233 of $150,000 goal and we have the trust in you that we will make it to the top so that we continue to save more lives in Busoga region, Eastern Uganda and Uganda at large.
Thank you so much our Lovely donors for the endless support We love you back