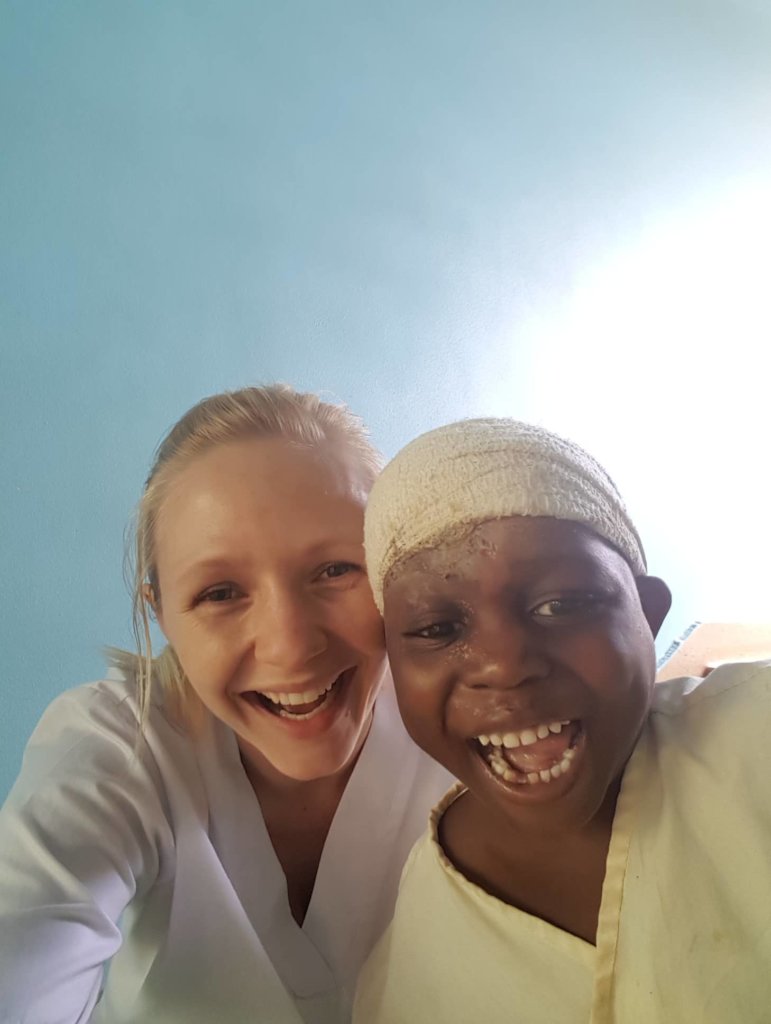 Dear all of our friends,
We appreciate every donation given to our hospital and towards our patients.
Only last month, we transfused 244 children with life-saving blood and as usual, we cannot say thank you enough because we cannot put a price and value on children's life.
This time we would like to ask you for help for raising funds for correction of skin grafting to a little girl called Gift, who was involved in a car accident, during which she lost both of her parents.
We created a fundraising page seeking to raise $1205 for all of her private medical bills here: https://www.globalgiving.org/microprojects/plastic-surgery-for-gift-a-victim-of-car-accident/
The story was already heartbreaking as it was, but after the accident, she was taken to the main hospital in Kampala, where she received first aid, but any other treatment required money, and her uncle, who committed him to take care of her, didn't have any anymore.
A good Samaritan and our friend Amanda found them struggling at the hospital and asked the public to help her save Gift's life, as the wound on her head was rotting.
After Gift's arrival at our hospital we found out she also suffered from untreated malaria and anemia and she needed an urgent blood transfusion. It took us about a month before Gift stabilized and was ready for a plastic surgery in order to heal her wound.
She was then taken to one of the projects in Uganda that said they could work on the skin grafting and Whisper was asked to contribute only about $60 towards it. Unfortunately after three surgeries, the doctor informed her uncle that they cannot succeed with it, and discharged her.
She was brought back to our hospital and taken for a consultation with the plastic surgeon in Kampala, who can give her life back but the bill is too high. She needs the correction of skin grafting ASAP, please help Gift and donate anything little you can. Thank you!
The link for the fundraising page is here: https://globalgiving.org/microprojects/plastic-surgery-for-gift-a-victim-of-car-accident
Know that 100% of everything you give as a donation, goes directly for Gift's treatment.
Thank you!