Project Report

| Jan 6, 2022
Jinja Artisans Appreciate Craft Sales Help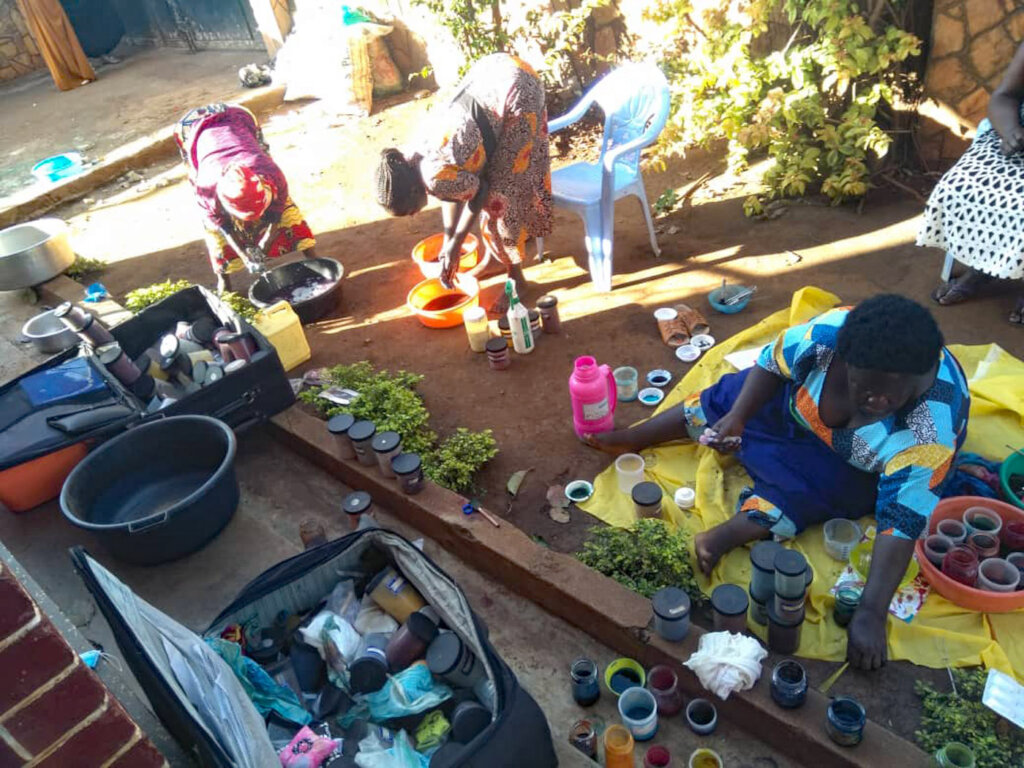 As we mentioned in our last report, the coronavirus restrictions, lockdowns, supply shortages and high prices continue to keep our home building project on hold while we await more favorable conditions to finish the common area improvements and to start the actual home building process.
We are still optimistic that this could occur later this year. We are planning on traveling to Uganda late summer to further assess the situation and get the building phase started as soon as we can without undue risk. However, we do not want to become impatient and start it too soon and then be faced with shutdowns, labor shortages and out of control prices.
While we wait, we see that our biggest help would be to provide some loan and/or grant funding for the women's businesses to help stabilize them and allow them to forge ahead as Uganda begins to loosen restrictions and open up again. The loans would be forgiven provided certain conditions are met and would help the women be better positioned to save for their portions of the needed down payment monies for their home. It would also allow their businesses to provide a more steady source of income for their daily needs including food and medicines.
Currently, our Jinja artisans' small businesses in Uganda are struggling, and providing little cash flow for them and their families. The sporadic lockdowns and curfews have made it difficult for them to run their businesses and for their customers to have money to buy necessities. These businesses are important to both the women and our home building project because in better times, the small scale businesses provide a source of income for the women which would allow them save money for home down payments. And in the future, to enable them to make payments on a small home mortgage.
So, we ask for your continued patience with this very important project as we wait for the conditions to be right to move forward with the actual building process. In the meantime, we will be using additional funds generated for this project to help make some strategic small business loans and grants to help stabilize the women's small scale businesses in Uganda.
We're sharing a couple of craft making photos from early December when the Ugandan women were working on silk scarf tie dyeing. They make many patterns and colors of the silk scarves including the turquoise one shown.
Please feel free to forward this report to friends, families and coworkers who might be interested in supporting our loan and grant efforts to help the women weather the Covid storm and continue their businesses!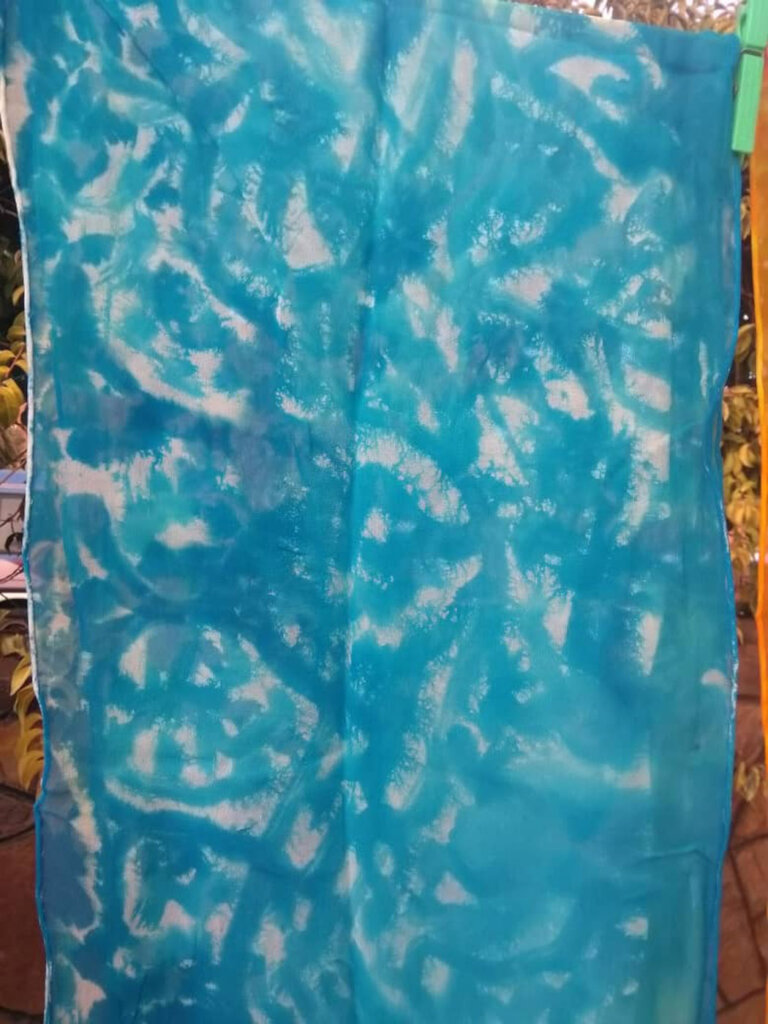 Links: