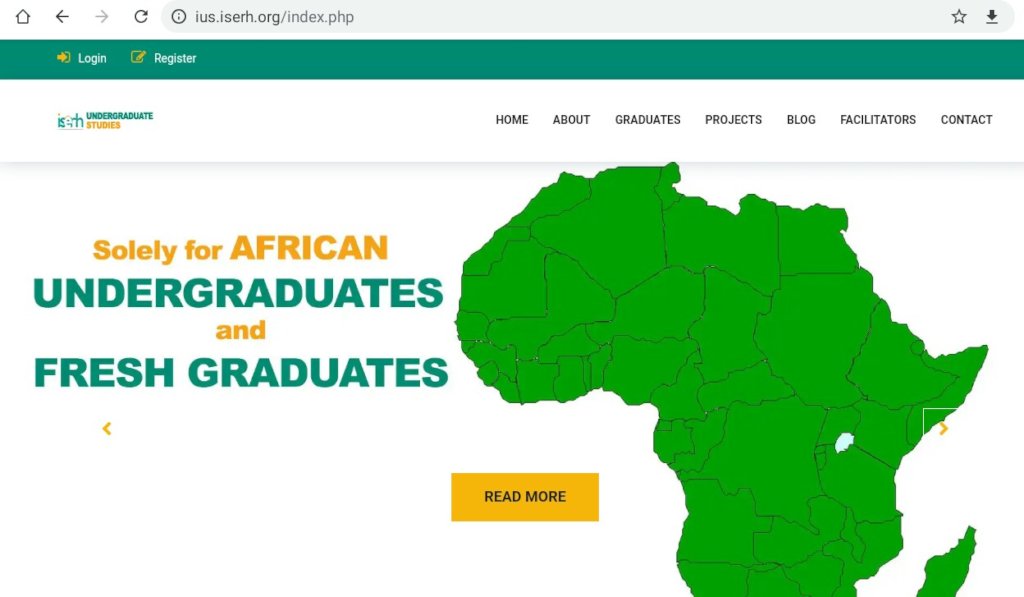 232 AFRICAN UNDERGRADUATES AND GRADUATES MATRICULATED FOR IUS CLASS 4
On Saturday January 4, 2020, a total of 232 African undergraduates and graduates from Sierra Leone, Zimbabwe, Burundi and Nigeria were matriculated and welcomed into ISERH Undergraduate Studies Class 4. This is a 5-month free online course that targets African undergraduates and graduates for skills development in the areas of socio-corporate, entrepreneurship, relationship, and leadership towards strengthening their beliefs in Africa, improving their contributions towards making Africa works, and advocating for the eradication of African youth migration via Mediterranean seas to the West.
940 applications were received from 9 African countries and Pakistan. 891 applicants from Sierra Leone, Liberia, Ghana, Burundi, Malawi, Gambia, Zambia, Zimbabwe and Nigeria were offered a Provisional Admission but only 232 responded to the mail accordingly, and were matriculated for the course subsequently. The newly matriculated scholars (as they are called) are in high hope to getting the best from our facilitators and colleagues.
This admission process has established the fact that majority of African undergraduates and graduates are not email-friendly. They are good at using social media platforms aside using and checking their email's inbox/spam. It has also been established that majority of them don't either read instruction or fail to comprehend it. We have further established that they are very poor in following instructions. These and many were established from the just concluded admission process that gave offers to 891 applicants but only 232, representing 26%, finally got matriculated.
As at this moment, we keep receiving apology and excuse mails/chats from some of the applicants. Many openly admitted their failure to following instructions as evident in their excuses. Whichever ways, we congratulate our newly admitted scholars and wish that they follow our instructions to the letters.
Our matriculated scholars/students should note that to graduate from this course, s/he is expected to record a 75% attendance rate, 50% facebook participating rate, and carries out a capstone project. At ISERH Undergraduate Studies, we teach what no university teaches for free.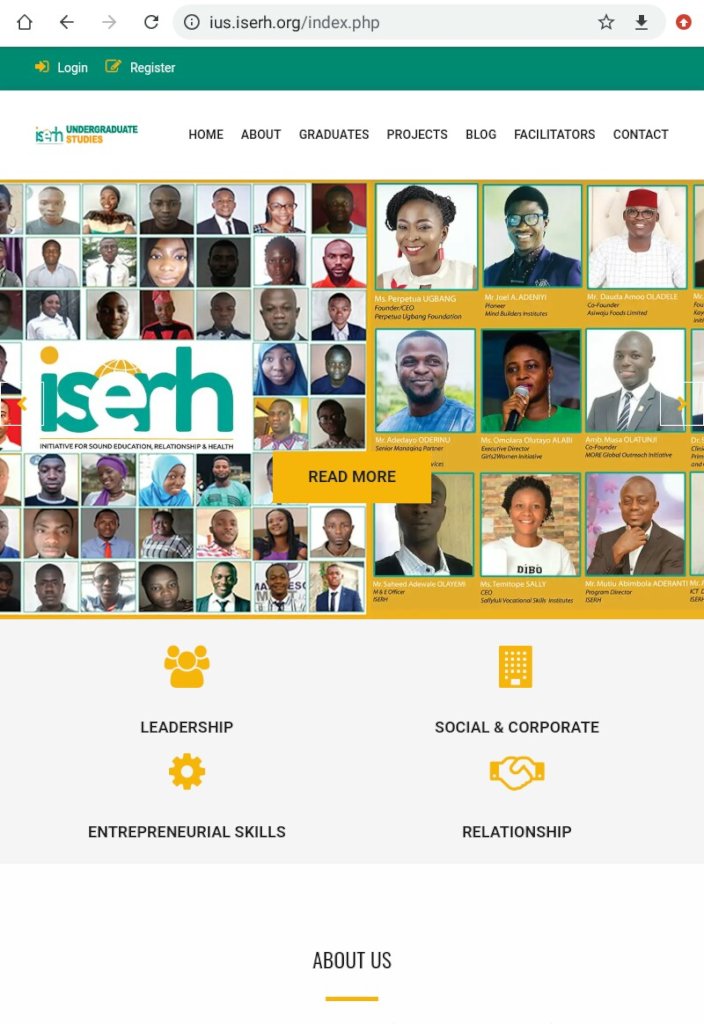 Links: