This report is being sent to 67 friends who have donated $5,698 to our partner Women Advocacy Project (WAP) in Zimbabwe since 2019. Thank you!
Your donations have helped 80 girls to make and sell soap, and in so doing resist the pressure to marry early. This remains WAP's primary goal. But the pandemic has also reshaped WAP's work and taken it in directions that we never expected. This report explains how it happened and where it could lead.
2019 - Clean Girl soap makes an entry
WAP's program rests on a slippery foundation of thick, gooey liquid soap which comes in green plastic bottles and carries the bold name (chosen by the girls) of Clean Girl.
The project started in 2019 when McLane, a graduate student at the Fletcher School (Tufts), volunteered at WAP as a Peace Fellow. McLane accompanied Constance, WAP's dynamic founder, to underserved neighborhoods of Harare and met with girls who had sacrificed their education – and sometimes even their health – to marry young. One third of all girls in Zimbabwe marry before the legal age of 18.
The biggest problem was poverty, which forced parents to seek out a wealthy husband for their daughters. Constance and McLane concluded that the best way to halt this was to empower girls and put some money in their pockets.
They turned to soap for help. WAP had already established clubs for girls in several poor neighborhoods, headed by girl "ambassadors." Constance started soap training for two of the clubs in Chitungwiza and Epworth that were led by dynamic ambassadors, Evelyn and Trish.
During the second half of 2019, WAP sold around 6,000 liters of soap for $4,365. Half went to the girls and the rest was invested in WAP's soap program. Almost as important as the money was the girls' sense of accomplishment. Nothing is quite so empowering as selling your own products!
2020-2021 – The years of pandemic
Soap production came to a grinding halt in March 2021 when the pandemic struck. But WAP had stockpiled soap and materials and Dickson (WAP's program manager) continued producing soap at home. Constance made over 1,000 facemasks.
WAP's international friends, including AP and Rockflower, offered emergency funding which Constance and Dickson used to assemble care packages with masks, cooking oil and soap. These were distributed to health centers and poor families by the girls, along with a strong message about hand-washing and social distancing.
This impressive response to the pandemic persuaded two major donors, Action for World Solidarity in Berlin and the US-based Together Women Rise, to fund WAP to the end of 2022. WAP's budget this year stands at $44,000 and this has enabled WAP to train 40 more girls in two new neighborhoods, Mbare and Waterfalls. It has also strengthened WAP's planning, monitoring, money management, website, and photography. One result: a delightful video film that captures the high spirits of the young soap-makers (attached).
Soap-making got off to a slow start this year because of the continuing lockdown, and the need to train the new girls. But they learned quickly and were producing high quality soap within 2 weeks. As of May 1, WAP has sold 5,022 bottles and is confident of meeting their target of 16,000 bottles by year's end.
All of the elements of a strong business are in place: a quality product; a well-known brand; a motivated team; and strong demand from consumers and retail outlets. This comes across in the video, where Mr Example, the owner of the Example Trading store in Epworth, tells the WAP team that their soap smells "almost like sunlight." WAP has also received a government certification to use a bar-code and sell in supermarkets.
Meanwhile, the main goal is being met. If they can indeed sell 16,000 bottles the girls will share $8,000 this year and that would make a difference. "It has really helped," says Miriam, one of the soap-makers from Chitungwiza. "We are now managing our own pocket money, buying our needs like sanitation and even helping our parents to pay school fees." None of the girls has married since the program began.
Telling the story of COVID – and building friendships in the US
WAP's program is proving its worth in other ways, by helping girls in the US and Zimbabwe to cope with the pandemic.
In the summer of 2020 we offered the WAP girls a creative outlet for their frustration. Several had enjoyed telling the story of child marriage through an advocacy quilt in 2019, so we suggested that they turn their skills to stitching the story of COVID. They responded with 12 powerful squares. One of the strongest designs, from Vimbai, described how domestic violence has increased during the lockdown. (Photo)
After the squares reached us, we sent them to Colleen, a skilled quilter in Wisconsin, to be assembled into an advocacy quilt. Colleen's quilt was recently exhibited in public for the first time in Wilmington, North Carolina, where it was much admired.
Meanwhile, others have followed the example set by Vimbai and the other WAP artists. They include nine students at the Wakefield High School in Virginia who had originally hoped to make their own Clean Girl soap and send the proceeds to WAP in Zimbabwe. When this fell through in March 2020, they decided that they too would tell their COVID stories through embroidery.
Headed by two coordinators, Layla and Stephanie, the Wakefield team have made nine beautifully crafted squares about their COVID fears and explained their designs in podcasts. Early in 2021, their squares were assembled into a quilt by Beth, a well-known quilter, and exhibited alongside the WAP quilt in Wilmington on April 22. Four of the young artists attended. (Photo)
Layla and Stephanie tell us that this whole experience has been profoundly empowering. It has also brought them closer to the WAP girls in Zimbabwe. The two groups meet by Zoom every Saturday morning, and this has led to some hilarious encounters. (Photo) Zimbabweans have never seen snow, and the WAP girls watched with amazement as the Arlington team showed video footage of a recent snowstorm in Washington. Layla and her friends were equally surprised to see video of Constance and the girls singing and dancing before meals.
The two teams plan to bring their mothers into the next Zoom call, rounding off a remarkable crosscultural conversation.
Reaching out to American women
WAP's grant from Together Women Rise stipulated that WAP would meet with TWR chapters in the US throughout March. The time difference made it impossible for Constance to meet in person, so AP took on the task. We were joined by Stephanie, Layla and Kate from the Arlington group, who are close to the Zimbabwe girls in age and have done so much to expand WAP's horizons internationally.
These stimulating discussions have produced plenty of good ideas. For example, several TWR groups expressed concern at the amount of plastic that is used to make Clean Girl soap in Zimbabwe. We put this to Constance, who agreed that customers should get the chance to refill their bottles. That would be a win-win for consumers, for WAP and for the environment – and another example of how this project is building fruitful partnerships between women and girls.
Looking ahead
While these unexpected outcomes are exciting, it is important to remember that goal #1 is to put money in the pockets of girls in Zimbabwe. This is happening, and there is every reason to expect that it will continue through 2022.
The question is what happens after 2022, when current funding comes to an end. WAP will have to find new money from increased sales or new donors, and that could be difficult if the pandemic persists and the economy remains stagnant. But Constance and her team have shown great resourcefulness during this difficult period so far. If anyone can adapt to new challenges, they can.
Here in the US, a new Peace Fellow will join AP next month to help coordinate our work with WAP. We will continue to promote WAP, look for new funds, and explore new ways to encourage the girls.
We have every reason to be optimistic. If this project has taught us anything, it is that new opportunities lie around every corner!
Thank you for making it possible!
The AP team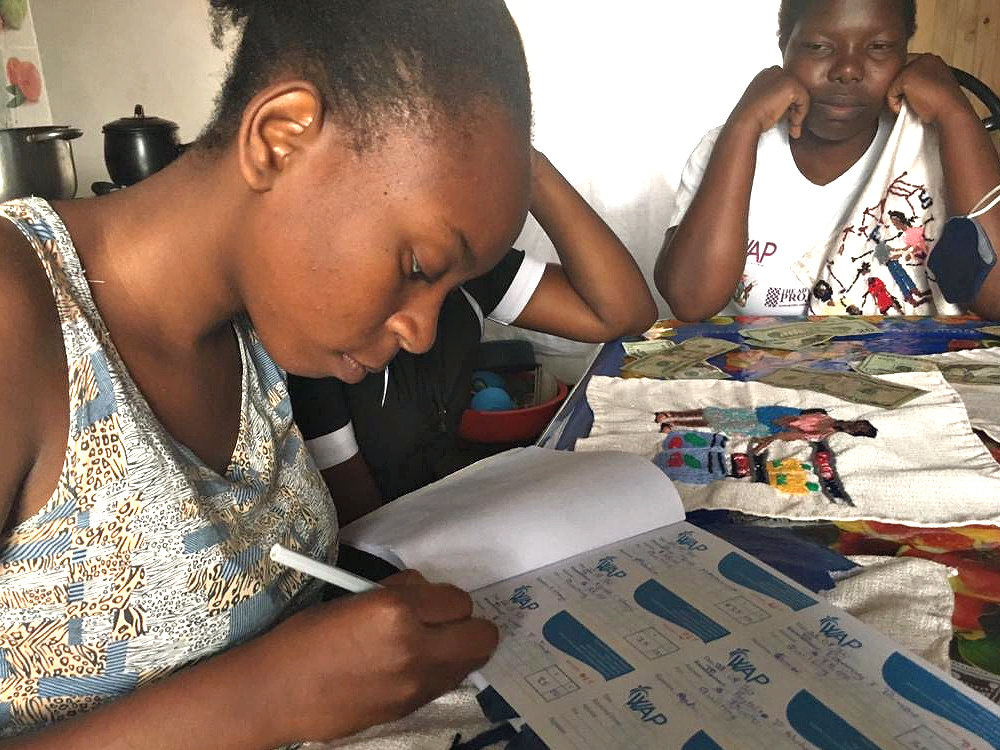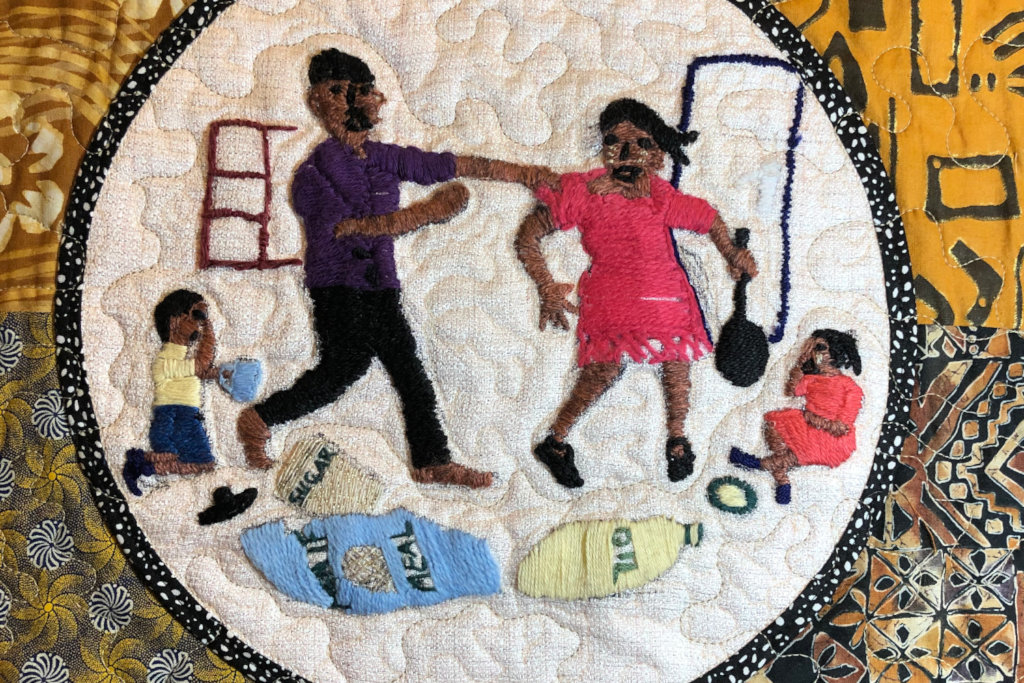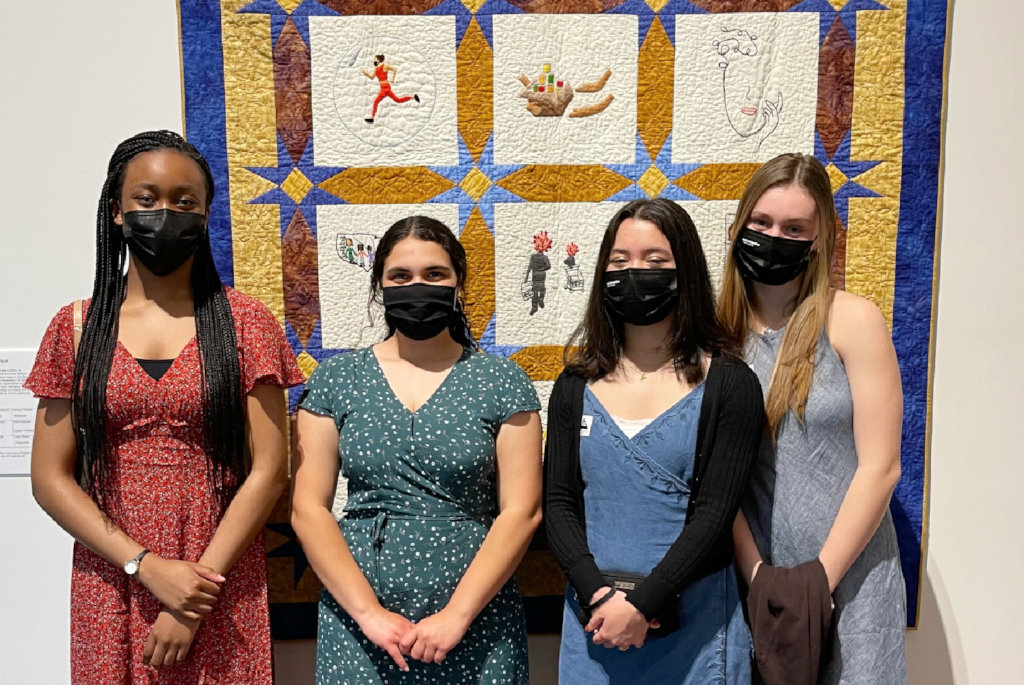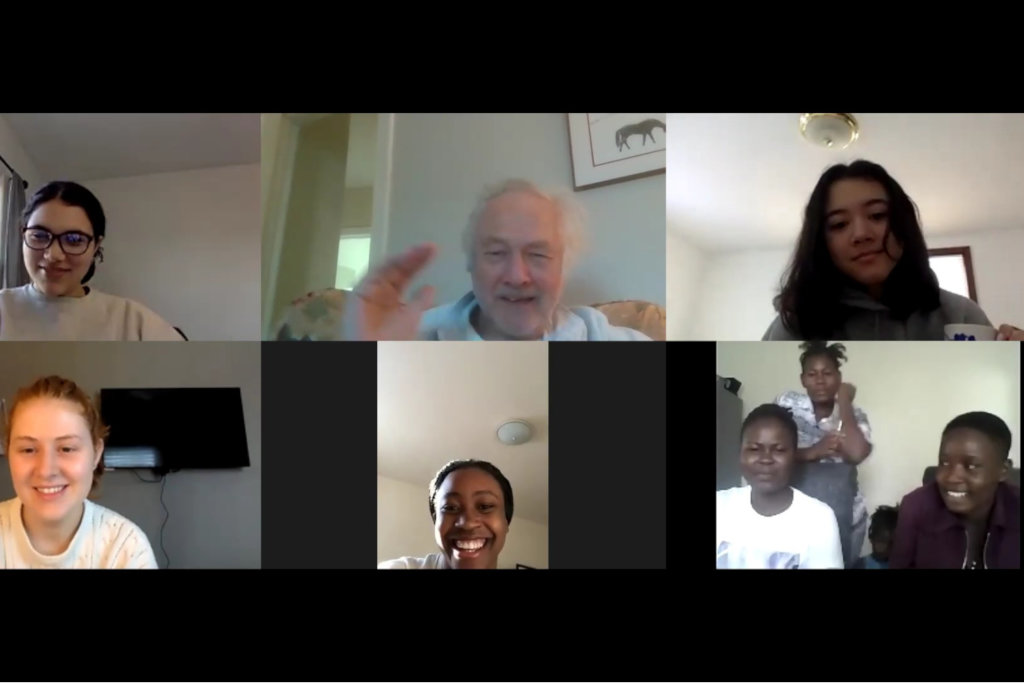 Links: