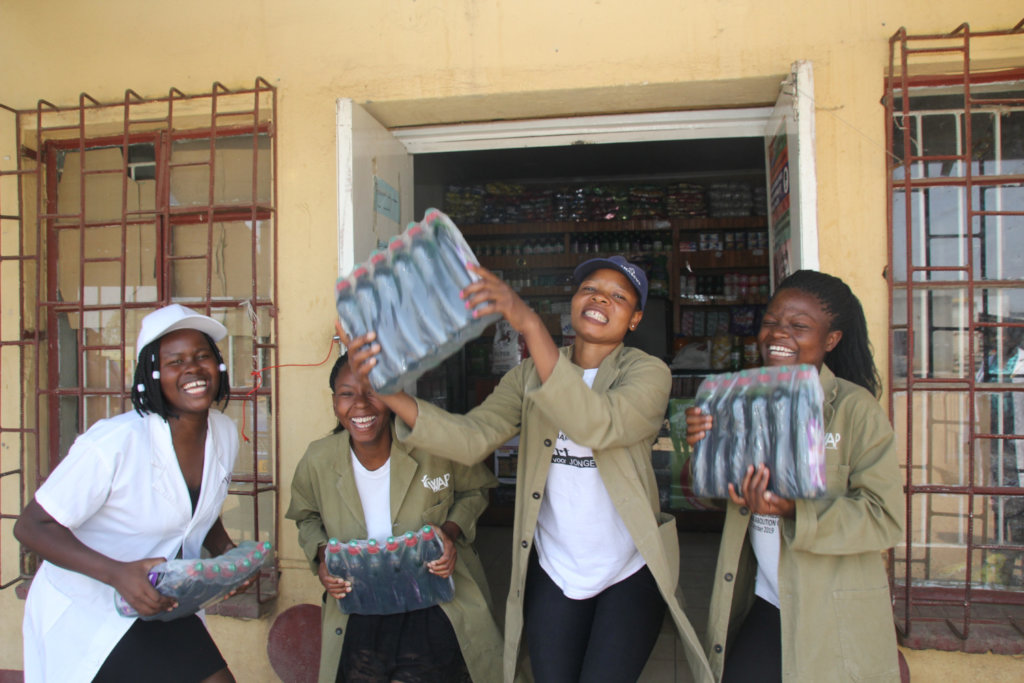 This report is going, with thanks, to 58 friends who have donated through GlobalGiving to our appeals for the Women Advocacy Project (WAP) in Zimbabwe. These appeals have raised $5,052 for WAP since 2018. Thank you!
When we last reported to you in July the pandemic was on the rise in East Africa. In the weeks since, the threat has somewhat receded. As of writing, Zimbabwe has recorded 9,950 cases of infection and 276 deaths, which is well below what was predicted. But a price has been paid in the poorer communities of Harare where the lockdown has been harshly enforced. We'll have more on that in a moment.
Background: Poverty and Early Marriage
This project was launched in 2018 to address the crippling poverty that forces families in Zimbabwe to marry their daughters off to older men. Fully one third of all girls in Zimbabwe marry before the legal age of 18.
Helped by Alex, an AP Peace Fellow from Columbia University, WAP hit on the idea of asking several girls to serve as "ambassadors against child marriage." Evelyn was elected as ambassador for the community of Chitungwiza, and Trish was chosen to head the team from Epworth. WAP established girls' clubs in both communities and began to reach out to girls who were at risk from early marriage.
In the summer of 2019 the program moved from outreach to income-generation. We deployed a second Peace Fellow – McLane from the Fletcher School at Tufts – to help WAP train 40 girls to produce soap. The girls came up with their own brand name – Clean Girl – and began to sell their soap at stores, known as Tuck Shops. By year's end they had sold 6,041 liters for $4,365. We captured some of the excitement in this video profile of Evelyn. They were off to a good start!
COVID-19 Strikes
We described the challenge from COVID-19, and WAP's response, in our July report. Desperate to keep the virus at bay, the Zimbabwean authorities imposed a harsh lockdown on inner-city neighborhoods. Small traders, like Evelyn's father, were prevented from selling in the usual places. Families were barred from markets. People were fined for not wearing masks. Food ran short and tempers rose.
WAP responded heroically. Dickson, WAP's program manager, produced 1,500 bottles of soap from his home. Constance, the founder and director of WAP, made almost 1,900 facemasks on her sewing machine, in between multiple power cuts.
The girls bundled up the soap and masks into emergency packages and added maize and cooking oil (also purchased with your donations). Heavily masked, they then distributed the packages to vulnerable families and medical clinics. WAP photos show the girls knocking on doors, urging families to wear masks and use soap. They are some of the most inspiring images to reach us this year.
Depicting The Pandemic Through Embroidery
In July, during the height of the pandemic, we asked Constance if the girls would like to describe the impact of COVID-19 through embroidery. They had learned to stitch the previous year and produced a wonderful quilt about early marriage that was exhibited at the ICPD25 UN summit in Nairobi (November 2019). We thought they would welcome the chance to put their skills to use again.
The girls jumped at the idea and attended several carefully controlled, masked, stitching sessions. Their finished blocks describe a society under siege. In one scene, thieves loot a store. In another, police prevent women from collecting water. Vimbai's block depicts domestic violence. The prize for best design went to Bybit, whose block showed people being arrested for not wearing a mask.
One thing is clear from their art: if the impact of COVID-19 has been savage, the same can be said of the response.
Resuming Soap Production, Building A Business
As the threat from COVID-19 has receded, WAP has resumed making Clean Girl soap. Between September and December the project expects to produce 4,500 liters of soap. Half of the earnings goes to the girls, who are taking home around $22 a month. (This may not seem much but it is equivalent to half the monthly income of some families.) None of the girls has married since 2018. Simply put, the project is meeting its goals under the most difficult circumstances imaginable.
Looking further ahead, what began as an inspiring startup in 2018 is evolving into a sustained business. This has been made possible by the motivation of the girls, by the professionalism of the WAP team, by your donations and by generous grants from Action for World Solidarity in Berlin and Rockflower.
Production: WAP has invested in a solar-powered generator, which will allow for uninterrupted production, and a mechanical stirring machine, which has increased the amount of soap being made.
Marketing: The soap is now packaged and sold in six-packs, at a small discount. The number of stores buying Clean Girl soap is growing and orders are coming in from outside Harare. WAP has received government authorization to add a bar code to the label, which will allow the soap to be sold at supermarkets. Expanding the market is priority #1 for 2021.
Professionalism: WAP's management and communications skills have improved dramatically. Dickson updates the WAP website and has become an accomplished videographer. In October, he produced two hours of video footage which was edited by our team in the US into a delightful film that shows WAP girls haggling with good-humored shopkeepers. "(Your soap) smells good!" says Mr. Example, owner of the Example Trading Store. "It is almost like sunlight!"
Donor support: WAP has been rewarded for this good work with a major grant from Dining for Women (DFW), the US-based network of women's clubs. WAP will be the featured grantee in March 2021 and hopes to meet plenty of DFW chapters on Zoom!
More beneficiaries: With this new grant from DFW, WAP's budget has grown from around $5,000 in 2018 to over $40,000 in 2021. This will allow WAP to expand the soap program to two more communities, Waterfalls and Mbare, and benefit 40 more girls and their families.
Your investment has certainly paid off!
With profound thanks and best wishes for a safe and enjoyable holiday.

The WAP and AP teams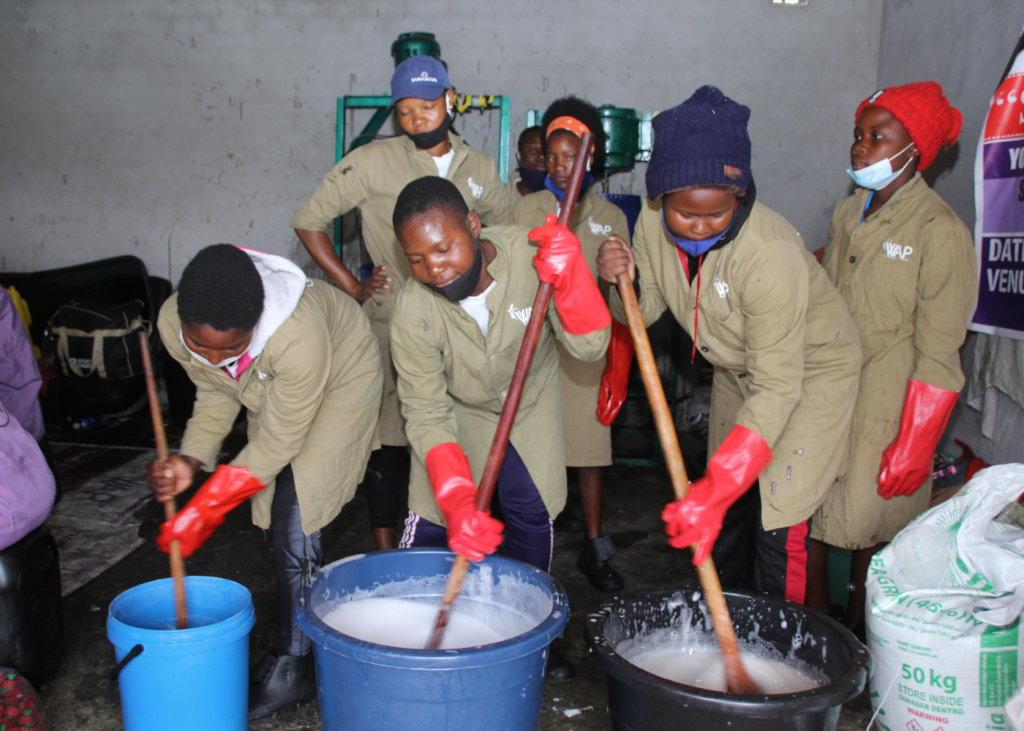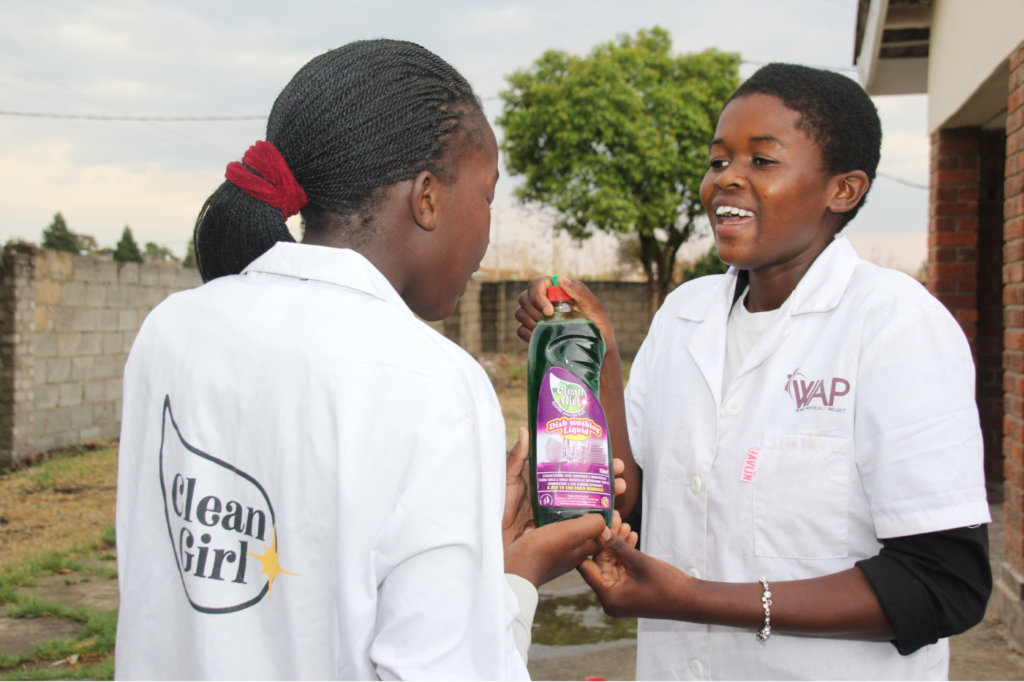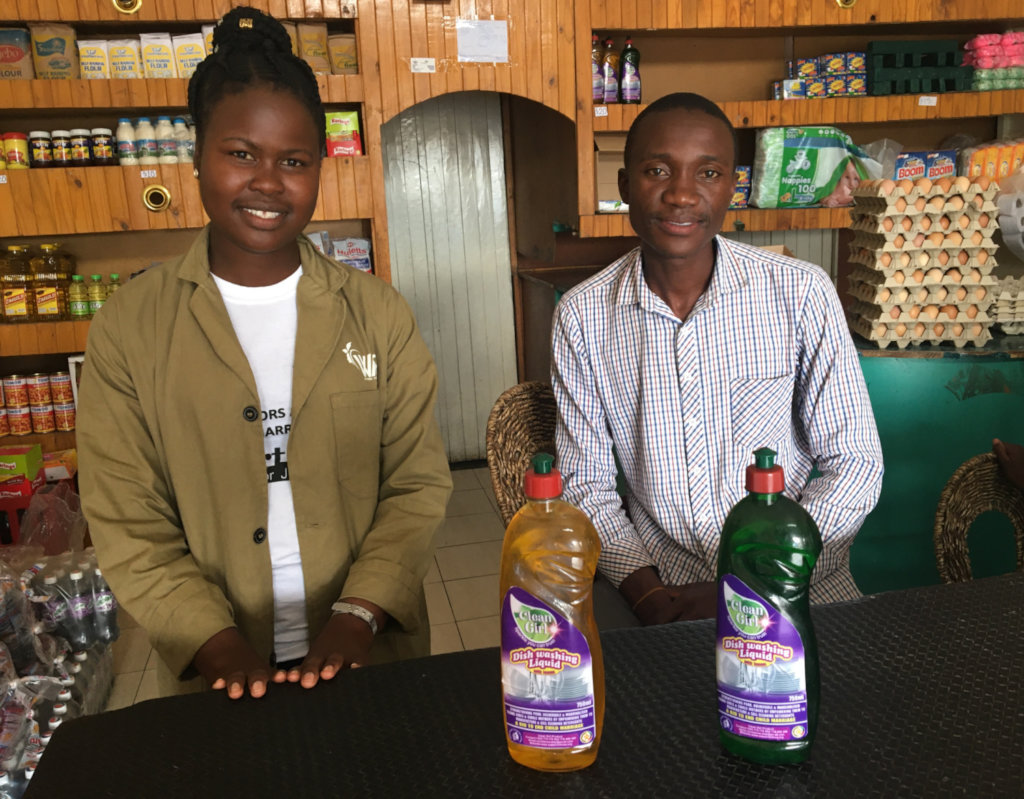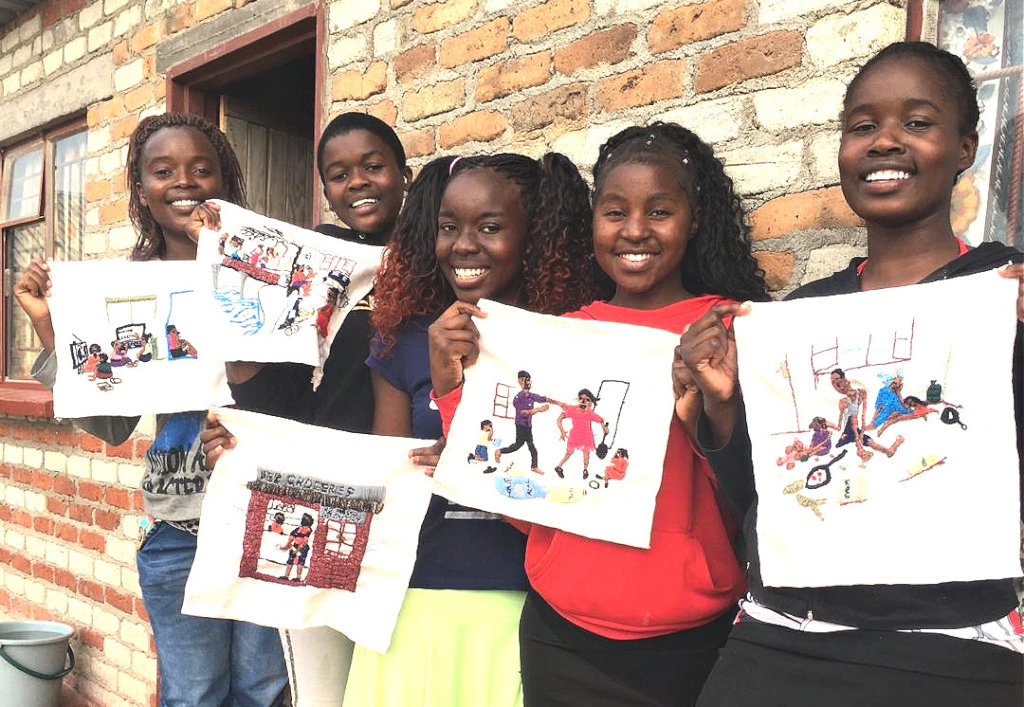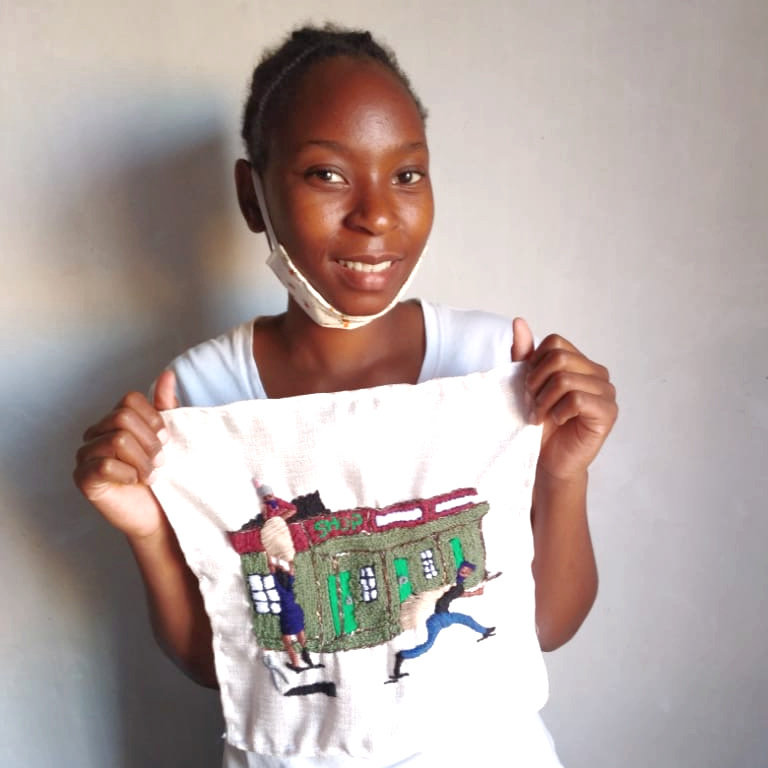 Links: