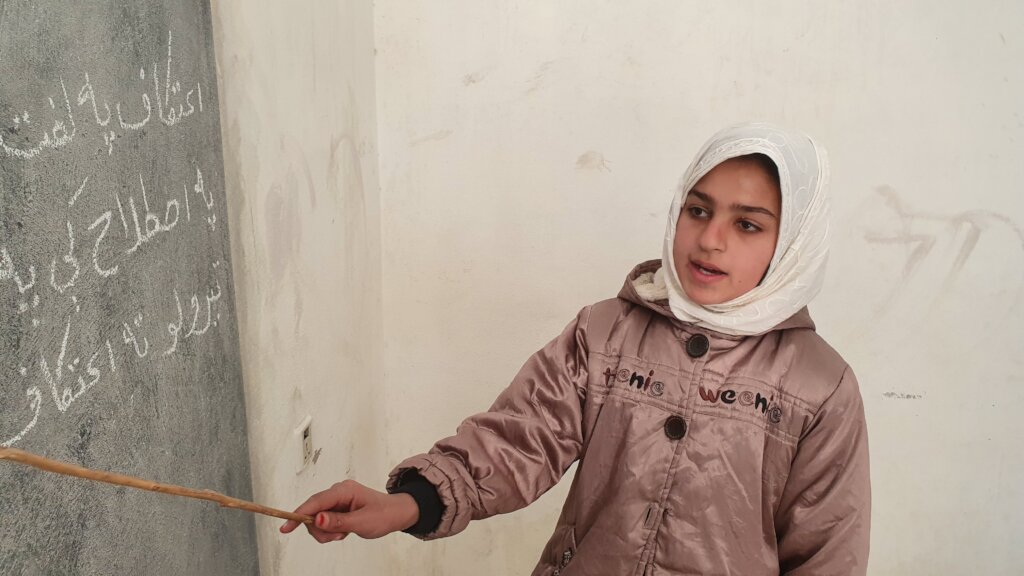 Thanks for helping us
I am J daughter of A S, a student in the fifth grade of the Darman school.
Two years ago we had a happy life; my father was an officer in the Afghan National Army in Helmand province, at that time I was in the third grade of school when my father was martyred in the war with the opposition.
After my father's martyrdom, we had a bad economic situation.
My older brother S, who is about 17 years old and graduated from this Darman school a few years ago, now works in a commercial company and earns a monthly salary of 5,000 Afghanis.
My brother S was a student at the Faculty of Economics, but due to our poor economic situation, he was forced to work.
We are very happy to live in a village where there isDarman School and we can study, and like me, an orphan and poor girl, it is not possible to study anywhere else.
When the new Taliban government came, all the girls of this school were very scared and we thought that we cannot continue our school anymore, because we heard from our elders that the Taliban are against teaching girls. But thank God that there are no problems for teaching primary school girls, The Taliban did not object and we can continue our schooling as before, and I hope that the girls high schools will also start soon.
Our teachers are very kind and work hard with us in teaching, so I also want to be a good teacher for girls in the future so that I can save my family from the economic crisis with my brother S and serve my compatriots too.
Finally, on behalf of all the girls of this school, I thank those who help and cooperate with us through this school, and I ask them not to leave us alone in this difficult situation.
Sincerely,
J