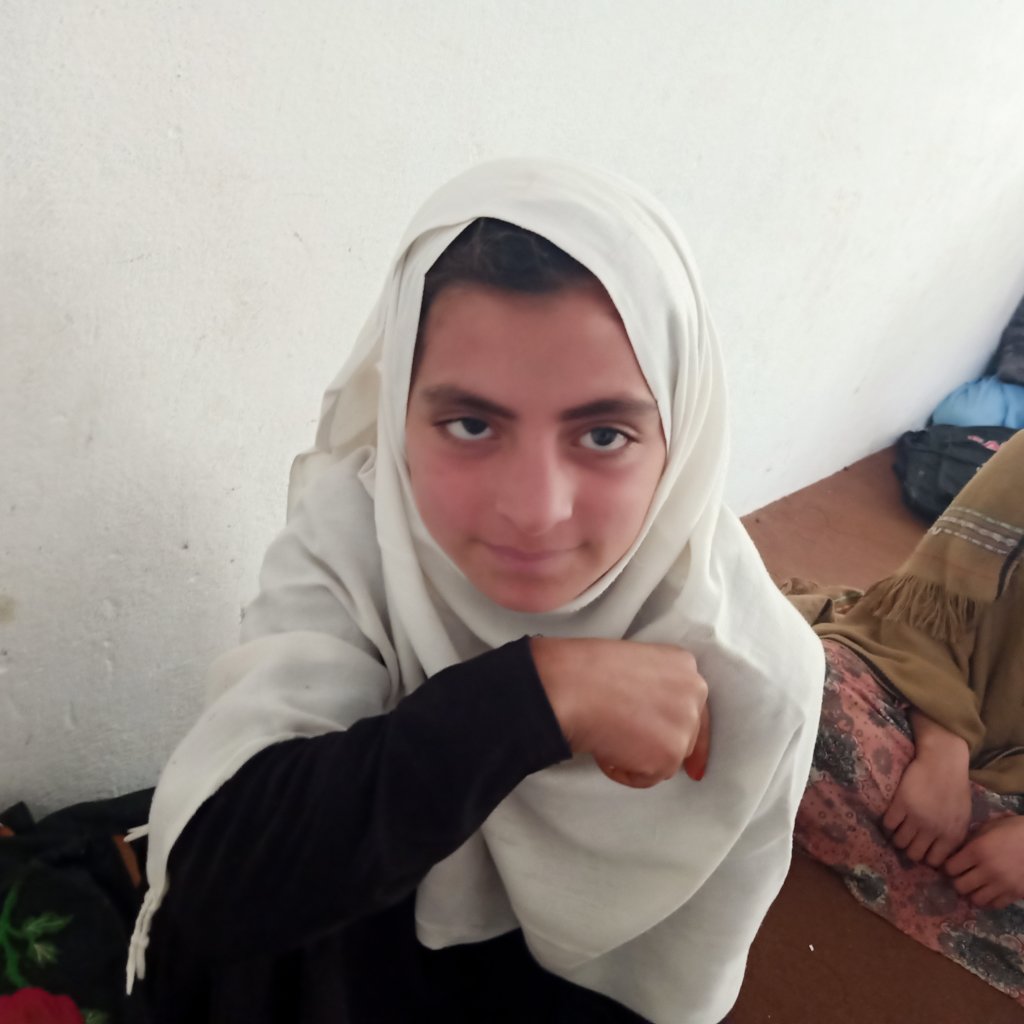 Happy student
I am Sabira, daughter of Gullab. My father is a farmer in Kama, I and my brother Ajmal are studying in our Darman School.
I am in grade 4 and my brother is in grade 5. We are very happy in this school.
When I was under school age and saw that many boys and girls were going to school I was really excited to join that school as well. Now I am proud that I am a student in spite of our family being very poor.
I am in the second position of my class. I study a lot to advance to first position. Our teachers are very good. I am glad I can read and write now. If we did not have this Darman school, all we girls would be illiterate. Attending school teaches us much more than the contents of the school lessons. I am lucky that this school is very near to our home. Other schools are too far from our village, I would not be able to go there.
Our Darman school made a great positive change in our life and community. All children are very enthusiastic about school, and those students who have graduated from this school are very clever.
My parents are uneducated. They are very happy, when I read my books, and they always pray for those people who built this school. When my father comes home from work, he always asks me and my brother, what we learned in school, and we have to repeat it for him. When we read our lessons to him, he becomes very happy and says, that Sabira will become a good doctor and Ajmal will became an engineer.
My father encourages us to study a lot, so we have a bright future, and our economy will also be good and strong in the future.
We are very grateful for those who are helping us and for our school. Please keep helping our school - our future and hope are tied to our Darman School.
Sincerely;
Sabira
Links: