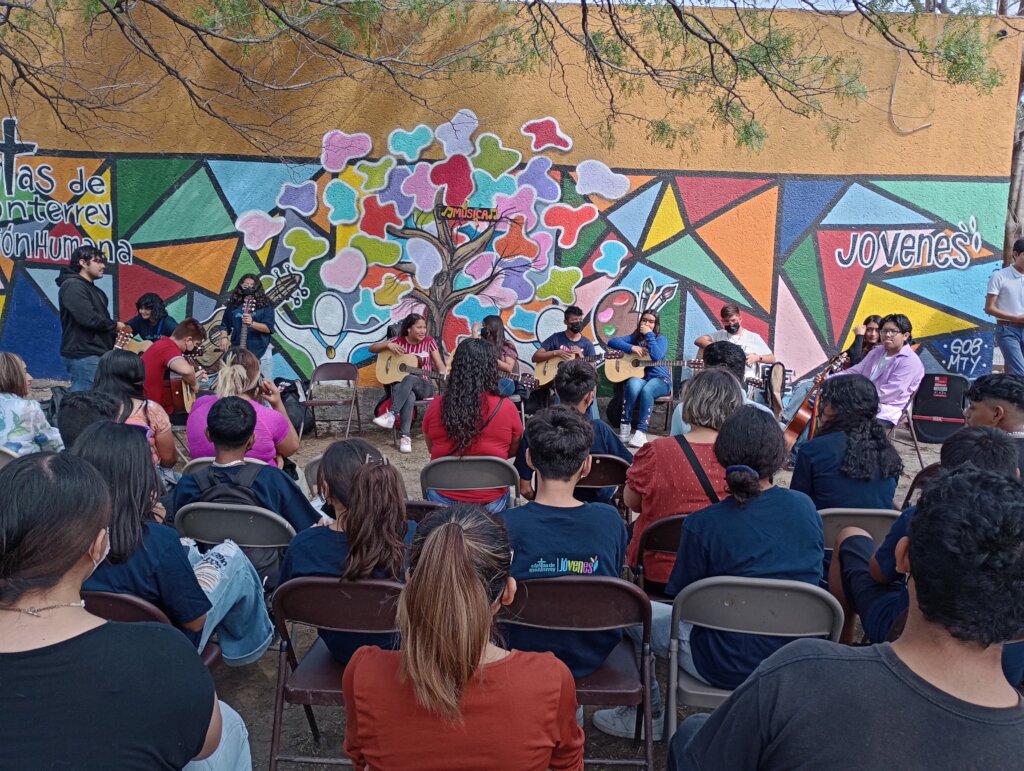 Nos alegra mucho contarte que, durante todo el ciclo escolar 2022-2023 pudimos acompañar a los adolescentes realizando diferentes actividades; estamos convencidos de que, a través del arte y la capacitación en oficios, así como generar espacios para aclarar dudas e inquietudes se facilita una vía de reconducción, que si es bien encauzada logra resultados asombrosos, por ello nuestros adolescentes se encuentran motivados para seguir adelante en el cumplimiento de sus metas.
Gracias a tu apoyo, nos encantaría compartirte que dimos por finalizada la 11a generación, en donde se tomaron 2,024 sesiones de psicoterapia individual. Se realizó una evaluación en donde el 91% de los alumnos aumentaron y mantuvieron su puntaje en autoestima saludable, de igual forma se aumentó en un 95% el puntaje de habilidad social saludable.
Es importante también compartirles que el mes de agosto del presente año iniciamos la 12a generación del programa "Impulsando jóvenes hacia una vida mejor"; para esta generación estaremos apoyando a un total de 300 adolescentes de 4 municipios de Nuevo León.
Nos encantaría que cada vez más personas puedan apoyar esta noble causa, ellos son jóvenes motivados por nuevas experiencias que les muestran que pueden cambiar su destino.
Les agradecemos su constante apoyo y los invitamos a compartir el proyecto y estarán colaborando para que más jóvenes puedan aprender y descubrir todo lo que pueden lograr.
Cada centavo ayudará. Impacta en su vida hoy. Muchas gracias.
__________________________________________________________________________________________________
We are very happy to tell you that, throughout the 2022-2023 school year, we were able to accompany teenagers by carrying out different activities; We are convinced that, through art and training in trades, as well as creating spaces to clarify doubts and concerns, a path of redirection is facilitated, which if well channeled achieves amazing results, which is why our adolescents are motivated to move forward. in meeting their goals.
Thanks to your support, we would love to share with you that we finished the 11th generation, where 2,024 individual psychotherapy sessions were taken. An evaluation was carried out where 91% of the students increased and maintained their healthy self-esteem score, and the healthy social ability score increased by 95%.
It is also important to share with you that in August of this year we began the 12th generation of the program "Promoting young people towards a better life"; For this generation we will be supporting a total of 300 adolescents from 4 municipalities of Nuevo León.
We would love for more and more people to support this noble cause, they are young people motivated by new experiences that show them that they can change their destiny.
We thank you for your constant support and invite you to share the project and we will be collaborating so that more young people can learn and discover everything they can achieve.
Every penny will help. Impact your life today. Thank you so much.