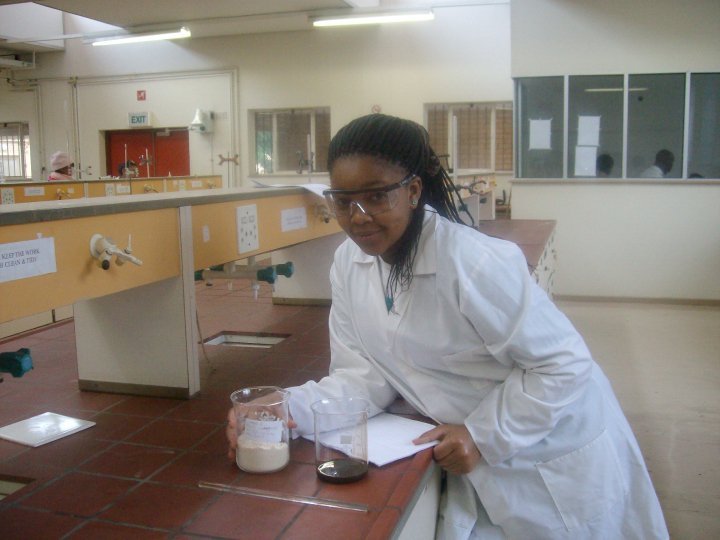 CHRISTEL HOUSE GRADUATES WORKING TOWARDS BRIGHTER TOMORROW
Our Christel House South Africa students are shining brightly. Country-wide only 50% of black high school graduates pass the critical "matric" exam, which determines university/ vocational school admission. But, 100% of our Christel House students passed – for two consecutive years. Only 10% of ALL South African graduates qualify for university, yet at Christel House, 67% received scores high enough to enable continued education. These statistics prove one thing—Christel House works!
Our Christel House kids have set lofty goals for themselves, with nearly 90% of our graduates either attending a university, or participating in an apprenticeship or work-study program.
Meet Nontando, a member of the first graduating class of Christel House South Africa in 2009. She is now a second year student at the University of Technology in Cape Town, studying Chemical Engineering. Christel House has given her the confidence and determination to reach her goals. "I didn't always have the basic needs, like breakfast. My parents couldn't afford to buy what they call luxuries. I didn't really count on our electricity because of the kind of environment I live in with crime and robbery especially of electrical wires. I was so fortunate to have close teachers who really looked out for me since early years at Christel House."
Nontando hopes, once she graduates and has full time employment, to work part time towards earning her Master's Degree. "Poverty," she says, "is not an excuse not to excel, grow as a stable person, and actually make a difference in the lives of others. And YES, being poor is my reality now, but it's not my destiny."
Just like Nontando, many other Christel House graduates are working hard to reach their goals to become contributing members of society through the Career Development program. Currently there are 41 students participating. Thank you so much for your continued support. Every donation makes an impact on our Christel House South Africa graduates. Together, we truly are breaking the cycle of poverty one student at a time.