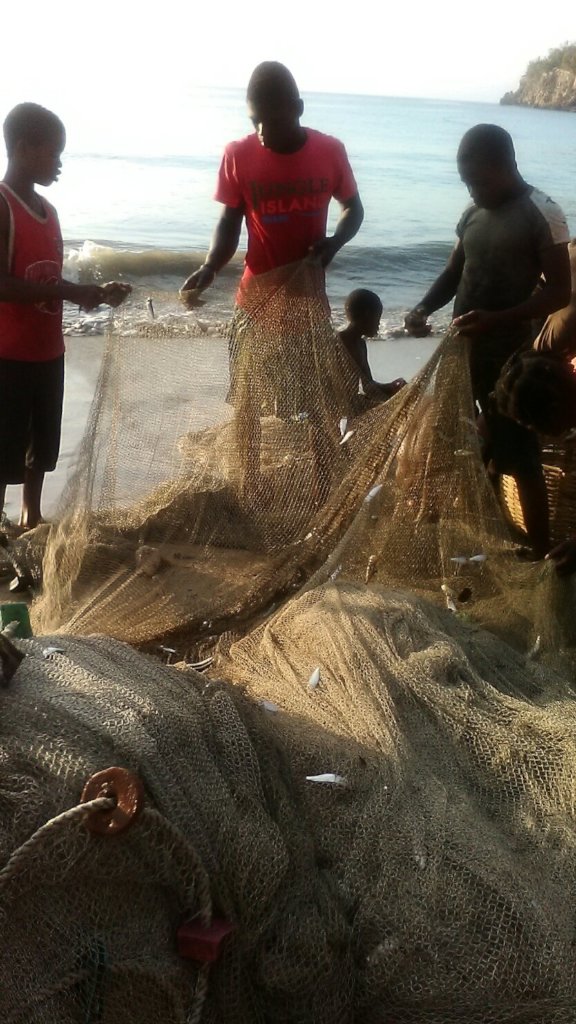 Dear Friends of Haiti and Haiti Supporters:
We are never tired of thanking you on behalf of our communities. Your support matters! Our work grows even more critical and essential as Haiti's political situation continues to be volatile. We CANNOT afford to regress. Even as we struggle with the negative impact of the country's politics on Haiti's economic situation and on the day to day lives of our brothers and sisters, we refuse to give up!
Leve Kanpe is continuing to have an impact as it has created a "sharing" economy where community residents who benefited from our programs (from farm animals to replanting and house repairs) are helping others per program requirement. This feature of our program reflects Haitian traditions of "entre aide" and "Konbit" or community support and coming together to solve community issues.
Please watch for our upcoming Community Dreams Fund campaign focused on supporting the economic empowerment of the Haitian communities that we served. We have also been working on securing long-term funding from our long-term funders and donors. Please, do consider becoming one of our monthly donors. Every monthly donation contributes to the reinforcement of our capacity to serve Haitian communities better.
In solidarity!
ESPWA and the Haiti Community Foundation Network on behalf of the Haitian Communities that we serve
P.S. We are attaching three links to articles for your review. One is from Devex describing some of the challenges international organizations are facing in Haiti. We are an organization of Haitians with local roots and identity, but the article does describe some of the contextual challenges.
Another article is from the Global Fund for Community Foundations. We made a presentation at their Global Forum in London that resonated with many participants. We were touched that our story is inspiring global and local leaders!
The third article is one from Candid (a merged entity combining the Council on Foundations and Guidestar). In this article, we question the nature of philanthropy and address the need to acknowledge the giving that each and every one of us "common" people do.
Links: