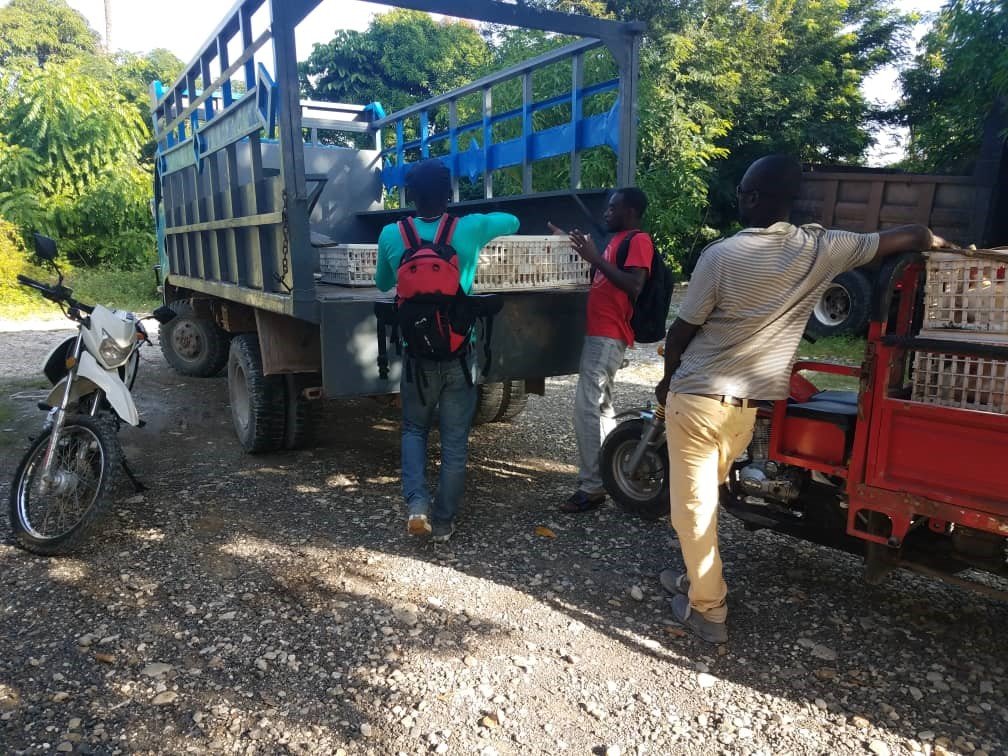 Thank you for being part of our journey... We couldn't have made it without you, our donors, our supporters, our believers! We hope that you will continue to be part of our journey.
On August 11, 2019, our partner the Haiti Community Foundation wrapped up Leve Kanpe's participatory self-sufficiency grants projects with ASOFAD (Base-Voldrogue),ACDEG (Fond-Rouge Dayère) & RKJL (Moron)-In case you are wondering, these organizations are three grassroots community partners of ours located in areas that didn't get any support after Hurricane Matthew.
We helped to distribute roosters to residents (about 100% of farm animals had been killed by the hurricane in these areas!)
With your support--What we did right:
-We asked communities about their priorities (seeds, animals & housing)
-We supported the most vulnerable
-We built the program with them
-We reinforced their capacity as they Identified their challenges (program & financial management) ---
-They contributed
We're deeply thankful for you, our Circle of Believers who understand that effective sustainable development can only be achieved when communities lead themselves...
What's next:
A Community Dreams Building Fund with local & international support.
Community foci:
*Agriculture
*Education & Training
*Access to Water
*Collaborative development financing and community philanthropy
ONCE AGAIN, THANK YOU FOR BEING HERE FOR US & FOR THE HAITIAN COMMUNITIES THAT WE SERVE!!
AYIBOBO!!