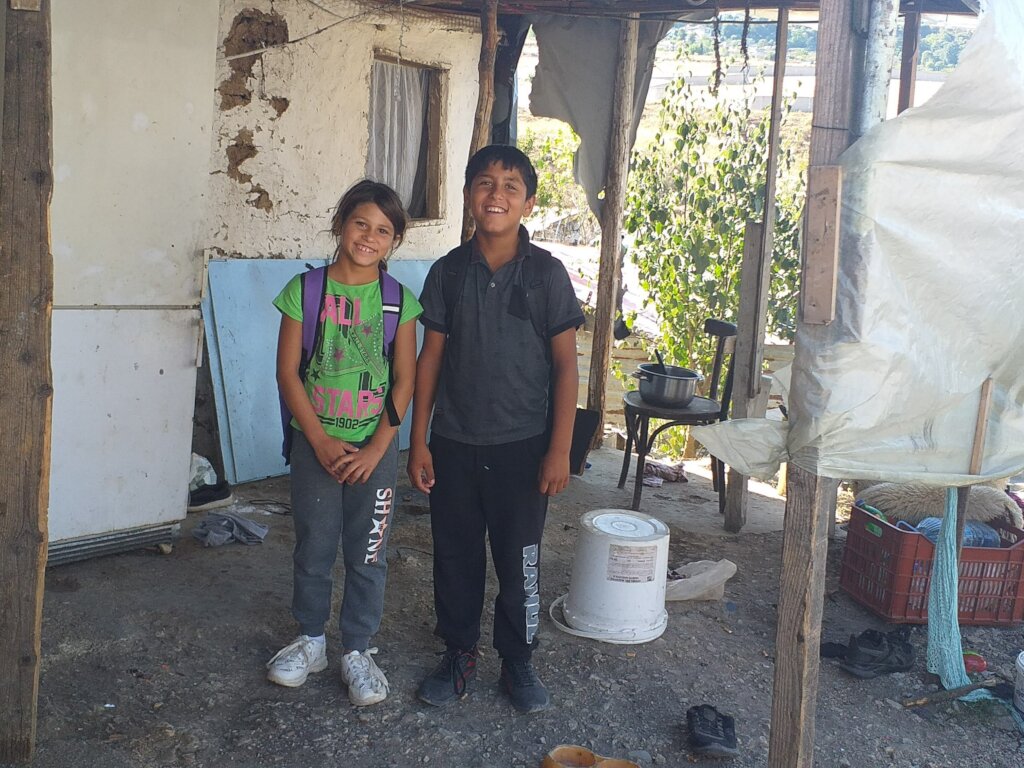 When the new school year started in Gjirokaster, Albania earlier this month, the children in NG's program were ready. Every year, the team helps the children to get their paperwork in order at school (which can be hard for parents with limited education) and sets each child up with clothes, shoes, a backpack, and the required school supplies. This reduces the stigma of poverty many Roma children experience attending public school. After school, the team makes sure they get a good (great, actually!) lunch and homework help before going home.
Four children in the program moved away this summer, and four new children have taken their place. Ana (8) and Embrai (11) heard about the program through word of mouth. Their parents are illiterate and unemployed, and their year-round home is basically a tent. Their mother says "my husband and I were unable to help our kids with homework because of illiteracy. We are very grateful for all support, with hot meals, food aid, and homework."
Enxhi, age 8, and Joeli, age 6, have older siblings who are already participating in this program-- and they are excited to finally be old enough to join!
Your donations are making education, and improved prospects for a brighter future, possible for Ana, Embrai, Enxhi, Joeli, and the other children in the Gjirokaster after-school program. Many of them see firsthand how lack of education has held their parents back, and this is their best chance to break the cycle.
The program is ongoing, and you can support it here.
Gratefully yours,
Sarah Pita