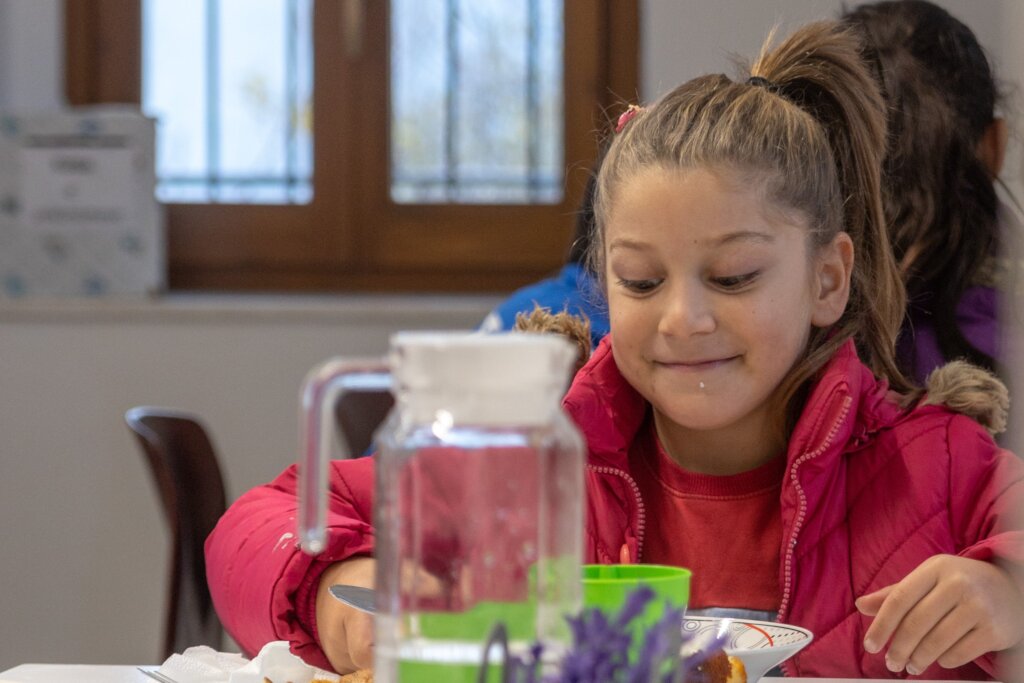 Dear friend,
Seven-year-old Ledjana is in the second grade. She comes from a very poor family in the southern Albanian city of Gjirokaster. In Gjirokaster, unemployment is a perennial problem and there aren't a lot of options for supplemental income. Last year, tragedy struck Ledjana's family. Her ten-year-old brother was trying to earn some extra money collecting cans on the street when he was hit by a car and killed, leaving the family devastated.
NG Gjirokaster has been helping their family with aid parcels, and enrolled Ledjana in the school program so that she would have plenty of care and support. In addition to a daily hot meal, she has begun enjoying opportunities for activities and social time with other children, as well as social/emotional support from our team. Thanks to NG Gjirokaster, she is learning to smile again.
Albania is feeling the same forces of inflation that are affecting the rest of the world, with additional complexity as war in Ukraine impacts supplies of fuel and commodities like wheat. Did you know that before the war, Albania got 50% of its wheat from Russia and Ukraine? Prices on everything are going up, which disproportionately impacts families like Ledjana's. It also impacts NG Gjirokaster, which now has to pay more for each aid bundle. Anxiety about an unknown future causes tremendous stress on families that are already stretched thin every day.
Your support is helping us to lessen the hardship and uncertainty experienced by Ledjana and families like hers. Thanks to you, their children are going to school instead of begging, and they have a source of food and medicine they can count on. For most, it's the only help they can count on.
You can continue to support this important program here.
Gratefully yours,
Sarah Pita
Development Director, NG USA