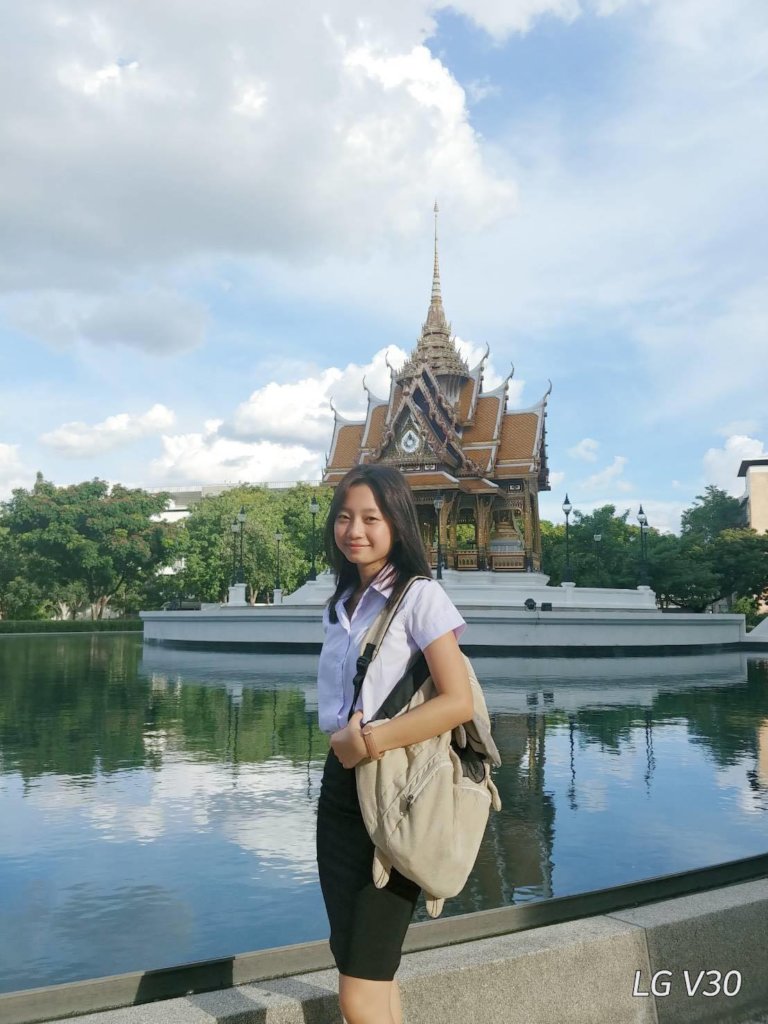 Dear all,
Greetings from the BEAM Education Foundation!
For the past months, the world has grappled with COVID-19 and its devastating consequences. It is our sincerest hope that this report reaches you and your loved ones in good health! We hope that as you read this report, you will find a reason to remain hopeful of better days ahead, knowing that you are making a lasting impact in the lives of others, our students.
Please feel free to reach out if you have any questions, comments, or suggestions. We are forever grateful for your investment in our students.
1. GED Course Background:
Since 2010, BEAM has been implementing the GED (General Education Development) course, an American-based and internationally recognized non-formal high school diploma course. This course allows a student without a formal education background to receive an official high school diploma which is required for accessing tertiary education. A one-year program, the GED course aims to prepare our students to pass their examinations and to apply for college and university. Migrant students from many different ethnic groups in Myanmar come to BEAM Education Foundation to study together with the hopes of achieving recognized high school certificates and applying to international programs at universities. There are four test subjects taught in this course: Reasoning through Language Arts, Social Studies, Math, and Science.
2. 2020/2021 GED Academic Year Update:
We are happy to share that the new academic year (2020-2021) for our GED course started in June 2020 and we currently have 33 enrolled students. Due to the COVID-19 situation, most of our classes have been conducted online by our volunteer teachers. There are three semesters in one academic year; each semester is four months long. The first semester successfully ended in the first week of September and our second semester started two weeks ago and runs till the end of December this year. Our current GED students will end their program in April 2021. Classes are being provided both in the morning (9 am – 12 pm) and in the evening (6 pm – 9 pm) with both face-to-face and online sessions. Students are free to choose the session that best fits their schedules. Additional classes are offered on the weekends.

3. Impact of COVID-19
Due to the COVI-D19 pandemic and its resulting travel restrictions, a number of our GED students are in Myanmar and not able to travel back to Thailand. We currently have 12 out of 33 residing in Chiang Mai who attend our face-to-face classes. The rest of our students residing outside of Chiang Mai/Thailand attend classes online via Zoom. In a recent end-of-first semester survey we conducted, our students honestly shared the challenges they are facing with online learning. Some of these challenges included lack of access to personal computers, unstable internet connection, and the lack of a conducive environment (physical spaces to serve as a classroom or learning space).
Also, due to the pandemic, a number of our students have not been able to write the GED exams due to the test center in Mae Sot being closed down. As a result of this, these students may have to wait for another year before applying and gaining admission to the university after they have written the GED exams.
4. GED Test Taking Progress:
18 of our students earlier this year, took the GED exam and successfully passed while 12 have just one or two exams yet to be written. Five of these students resat one of their exams for better scores and their efforts were rewarded as they succeeded in their second attempts. One of whom has been admitted to pursue a degree in social science at the Chiang Mai University with a scholarship, four have been admitted to pursue different degrees at the Mae Fah Luang University, one has been admitted to pursue a degree in politics, philosophy, and economics, and yet another to pursue a bachelor's gree in international relations and development (her testimonial is shared in this report).
5. GED Testimonials:
We are happy to share testimonials from three of our students who successfully completed the GED course at BEAM. The first is that of Moht. In her submission, Moht shares her reason for pursuing the GED, some challenges she faced, and how she overcame them, among others. She is currently pursuing her bachelor's degree in International Relationships and Development at one of the universities in Thailand, with a partial scholarship awarded by the university.
Testimonial 1: Moht
Why did you decide to take the GED test?
I always dreamed of studying abroad and I knew that the GED certificate could help me achieve my dream. My parents encouraged me to study international programs, too. That was why I took the GED exam.
What did you like about the GED program?
I loved to learn about U.S. history and its government systems.
What were some of the challenges you faced as you pursued the GED program?
My challenge was English. My English was not good enough to learn everything in the GED program.
Did you overcome the challenges mentioned above? If yes, how did you overcome them?
I tried to practice my speaking skills every day with my friends. I watched some English subtitle movies and listened to English songs. Now, I feel like my English is better than before.
How were you involved in any community development during the GED journey or after graduating from the GED program?
I participated in the Youth Conference by BEAM and the JUMP Foundation. I learned a lot from that conference like leadership skills or how to solve global issues. I was also involved in making masks and hand gel for people during the COVID-19 pandemic. I really enjoyed it!
Share with us how you plan to serve your community, country, and the world.
International Relationships and Development train students to think theoretically and practically. I want to be a social worker who can contribute and make changes in my community or at the international level, especially in education. I want to improve the educational system of my country and also the economic and political systems.
Testimonial 2: Mee Mee
My name is Mee Mee and I am from Karen State, Myanmar. My parents are illiterate farmers who grew rice in Karen State to support our basic sustenance. I finished my General Educational Development program at BEAM Education Foundation in 2019-20. Right now, I am doing my internship at Shade Tree Foundation (Non-Governmental Organization) which is located in Mae Sot, Tak, Thailand while waiting for a scholarship to further my education at an international university. Currently, I work at the office two days a week. There are three programs that I participate in at my workplace. They are Family Engagement (FEN), Family Education (FED), and Family Enterprise(FEP). I follow FEP's team every Tuesday to learn how the team helps families to manage their income and expense. Besides, I go with FEN's team every Wednesday and leave the office around nine to distribute foods to families who are in poverty. We traveled around in the Mae Sot area to offer food to each house. Our team does not only provide foodstuffs but also encourages families by comforting them and making them know that someone is lending a helping hand when they are in trouble. Finally, I join the FED team on Fridays to give training on how to have effective relationships between parents and children. Also, I translate English into my native language (Karen language). Overall, these are all my daily routines to gain more experience at the foundation.
Testimonial 3: Char Lay
Why did you decide to take the GED test?
As a migrant student in a refuge camp, how could I further my education after high school when my country's education system is not recognized where I am currently located. I heard about the GED from a teacher and I had no idea what it was. Later, I got to know that it is recognized in some parts of the world, and with a GED certificate, a student can study wherever they want to. Therefore, I decided to take the GED test to be able to attend university and attain my future career goal.
What did you like about the GED program?
What I liked the most about the GED program was that it did not focus on memorization. It tested how well I understood the passages written in English. I learned a lot of new things about America.
What were some of the challenges you faced as you pursued the GED program?
Whenever I took the practice tests, I felt very bad about my low scores because of the level of my English speaking skill. Also, I lost confidence every time I received results from my semesters' exams. I thought the real tests would be harder and I would not pass. My participation in class was another problem. I usually did not have any questions to ask during class so it seemed like I did not like to participate and I would not get any point for participation. About a month before the end of the GED program, my computer stopped working. Because of this, during my preparation for the main GED exam, I used my phone which had a small screen.
Did you overcome the challenges mentioned above?
Yes, I tried to practice the quizzes every day at least for one or two hours and I did my assignments on time but I still failed the practice tests sometimes. However, I got to understand more about the tests and I improved and felt confident to sit the exam. Also, I tried to ask at least one question in each class. Even when I had no question, I followed up on the questions my friends asked.
How were you involved in any community development during the GED journey or after graduating from the GED program?
We attended a Youth Conference and met with a lot of people. We discussed about the needs in our communities and designed projects. We designed projects which were selected but they could not happen because of the pandemic. We volunteered to teach students every weekend at Wat Sang Moe. We also had a cultural exchange program with students from Singapore and also with some students from Mae Jo University who taught us the Thai language. Some of us the students were involved in BEAM's fight against the spread of the COVID virus and helped to make masks and hand gels and soap.
What are your plans now that you have completed the GED program?
I applied for one scholarship before I took the GED test, unfortunately, I was rejected. I have also missed so many scholarship deadlines because I could not take my GED exam earlier due to the pandemic. As soon as I took the exam, I was accepted into universities but I got stuck with that because there were no scholarships. Now, I am doing an internship with Charis Projects (Shade Tree Foundation) and helping and learning mostly from their communication department. My plan is to contribute to the organization as much as I can and prepare scholarship essays for the incoming 2021 scholarship applications.
Share with us how you plan to serve your community, country, and the world.
My interest is in the environmental sciences and so my long term plan is to save the earth. I believe I can do positive things to impact our communities and would work on environmental sustainability in the future.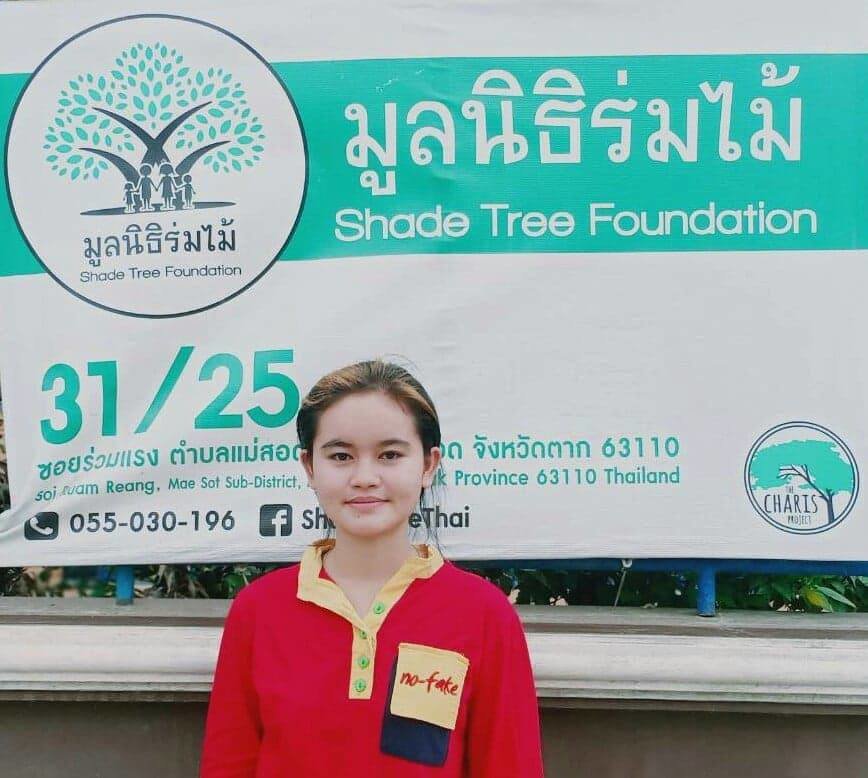 Links: