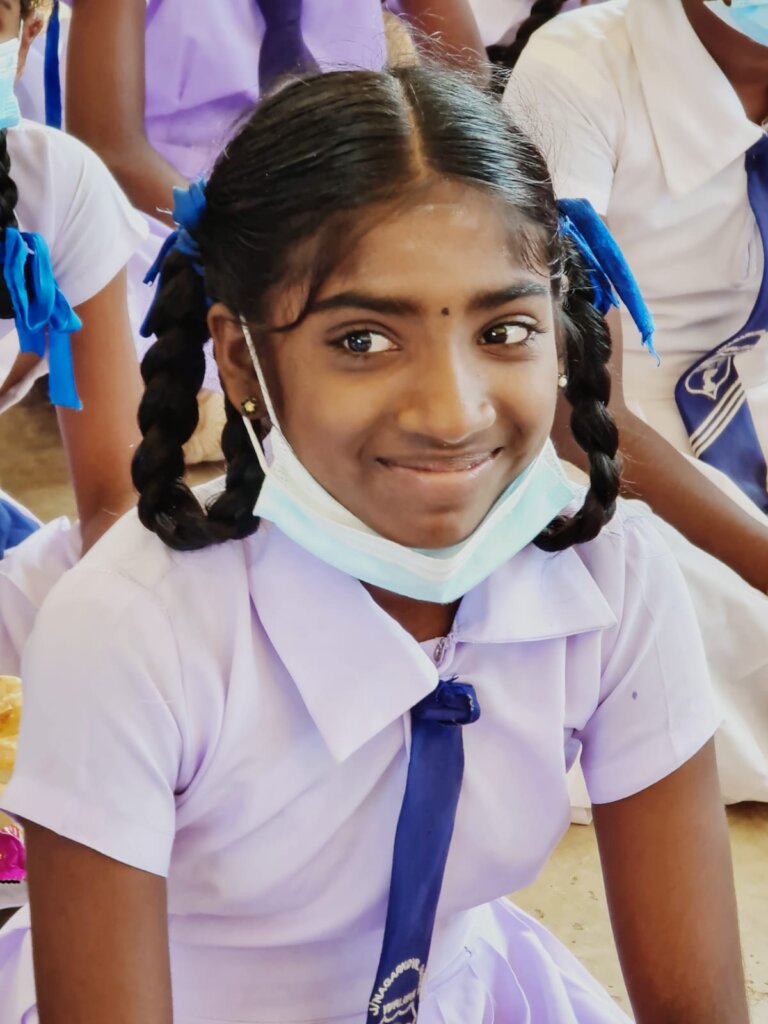 Dear Donors,
Firstly, let me thank you once again for supporting our rural schools project - on helping them to face Covid-19 challenges.
We had a challenging time to support requests from over 50 remote schools to support the rural students with their school requirements. Neverthelss, in March and April 2022, we were able to donate school requirements (school bag, exercise books [5-8 for Grade 5 & below and 8-10 for Grade 6 & above], drawing book, pastels, mathematical instrument box, pencils, pens, eraser, sharpener, ruler, scissors, pencil case and a voucher for school shoes) to nearly 2,500 rural students in Medirigiriya (North Central Province), Galle & Matara (Southern Province), Mullativu & Jaffna (Northern Province), Dehiattakandiya & Akkaraipattu (Eastern Province), and Nikeweratiya (North Western Province). The total project cost was LKR 3.8 million.
We also donated library books and sports goods to the value of LKR 25,000/- each to 12 remote schools.
We thank you immensely for your contribution. Your donation helped us to put a smile on the face of many students and parents. It helped ease the burden of many parents as almost all of them are facing difficulties due to the current economic crisis. They have been able to send their chidlren to school this year, as a result of this donation.
We wish to do our next schools project in December 2022 and will be raising funds on GlobalGiving on July Bonus Day - 20th of July 2022. Any donation above USD 100 to USD 1000 will attract a bonus of 30% - 50%. USD 400,000 will be distributed by GlobalGiving on this day on a first come first served basis, till the funds are exhausted.
Currently we are addressing the hospital shortages envisaged due to the current economic crisis. We have donated life saving medicine and other requirements to national hospitals in Colombo, Kandy, Anuradhapura and Kurunegala and also to other remote hospitals in Moneragala, Nuwara-eliya, etc., Also, life saving medicines were donated to the Cancer Hospital and the Premier National Chidlren's Hospital in Colombo. The total cost of donations of this project so far is around LKR 13 million.
Our thanks go out to each one of you for having confidence in us and making a donation for this project. We are ever so grateful to you as we have been able to touch many lives from your kind donation.
Much merit to you. May you and your family be blessed abundantly.
Best Regards
Suranjani Wickremeratne