Project Report

| Oct 21, 2023
Intergenerational Activity: Instituto Velho Amigo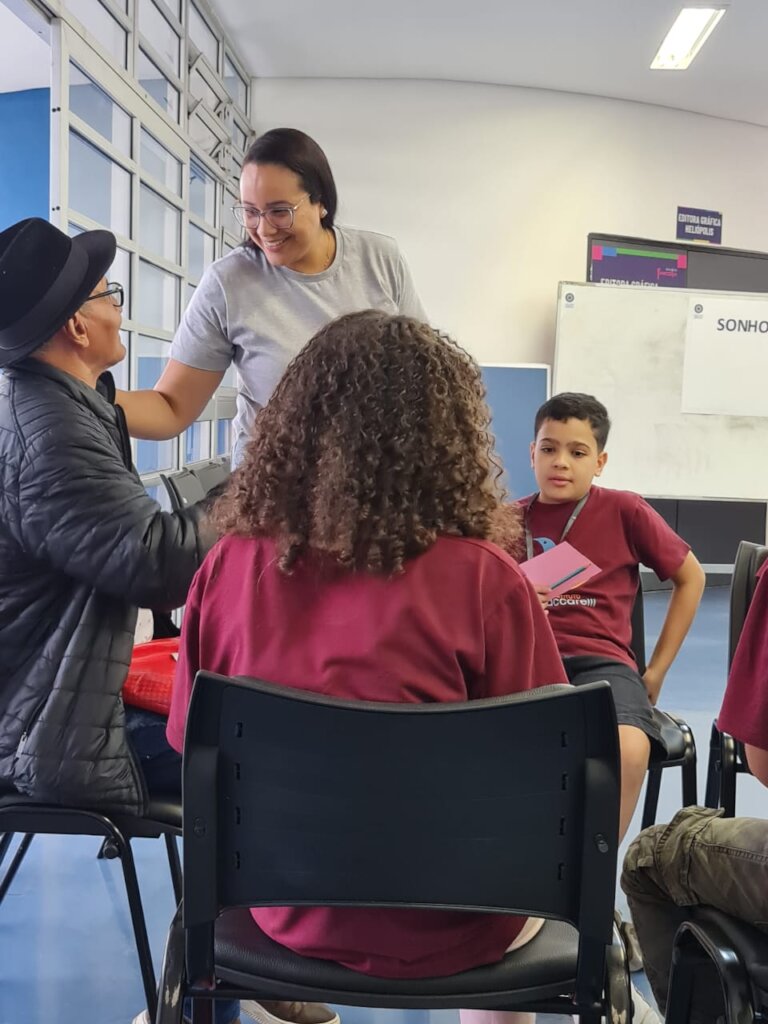 On September 14th, 2023, we held an Intergenerational Activity with around 30 children and teenagers from the Baccarelli Institute and 17 older persons from the 'Heliopolios Elderly Center.'
The Baccarelli Institute is a social organization based in the Community of Heliópolis, where it has been active for 25 years as an organ of social transformation through the arts (classical music and dance).
Intergenerational activities can provide:
Unique moments of interaction and connections between people of different ages.

As well as the establishment of bonds and a rich exchange of perspectives.

It enhances the construction of knowledge and life choices.

The deconstruction of preconceptions related to ageism.
The interaction between generations occurred in our literacy class, where the children and teenagers helped the older persons learn how to read and write.
We had a circle session where everyone introduced themselves and shared personal anecdotes about their lives. Afterward, our older adults shared their life experiences and dreams for the future. After reflecting, the young adults recited poems about their individual dreams and life plans. We built a panel displaying all their life experiences and dreams spoken about during the circle activity and their expectations for the future.
Sebastian, an active member of the 'Heliopolis Elderly Center,' aged 67, said: "My biggest dream is to be literate and very healthy. Back in my hometown of Piauí, I always had to work a lot, and studying came last, but now I still really want to learn to read and write, and I have a lot of faith in God that I will succeed. My advice is that you don't give up like me!"
Maria, another active member of the Heliopolis Elderly Center, aged 60, said: "I've always had to work a lot and was never able to study, and now, even at an advanced age, my biggest dream is to be literate."
Luciana, another active member of the Heliopolis Elderly Center, at 75, said: "In Sergipe, where I lived, school was very far away, and I had to walk for many hours on the dirt road to study. Today, I am achieving my dream of knowing how to write all the right words without making any mistakes."
During the interaction, the children and teenagers were made aware of aging in Brazil. They briefly learned about the Statute of the Elderly, which many of them didn't know about, and they reflected on the importance of respecting older persons and how to report any violence against older persons.
It was an excellent event in which young adults and older persons could empathize with one another and get excited about their daily life choices.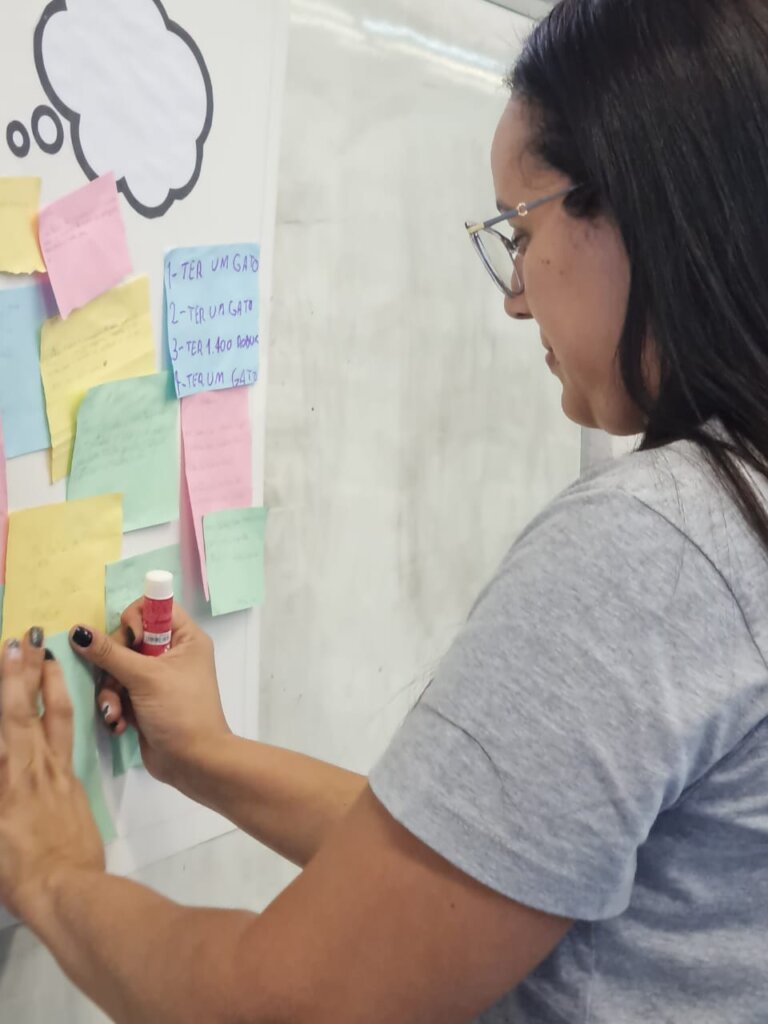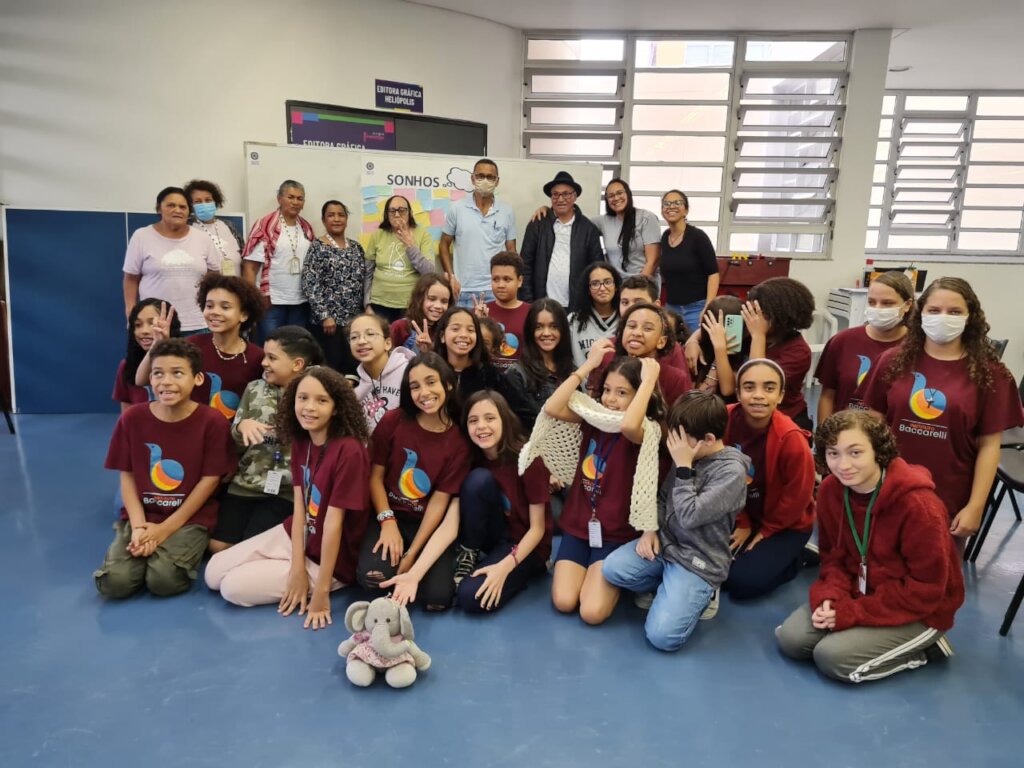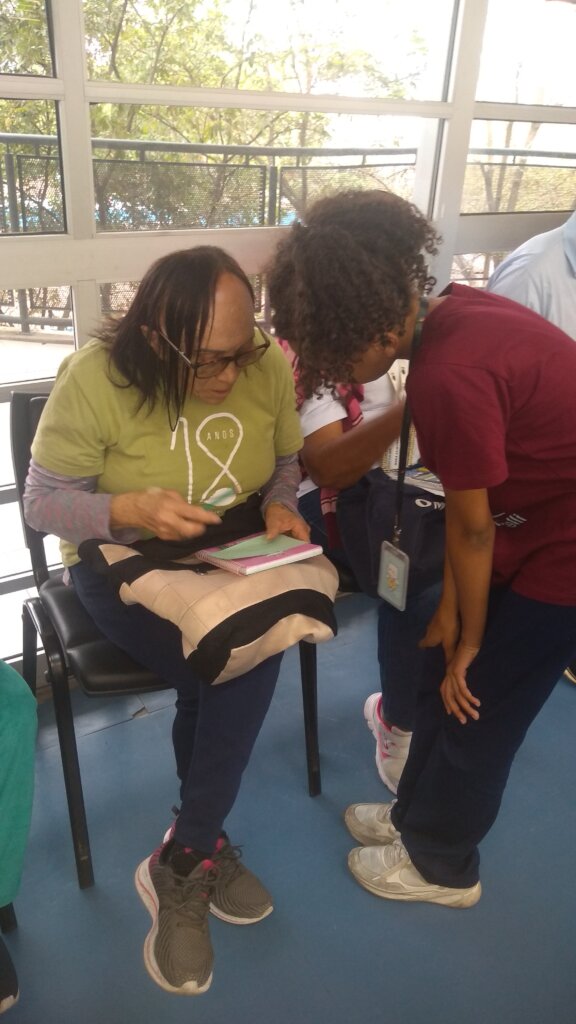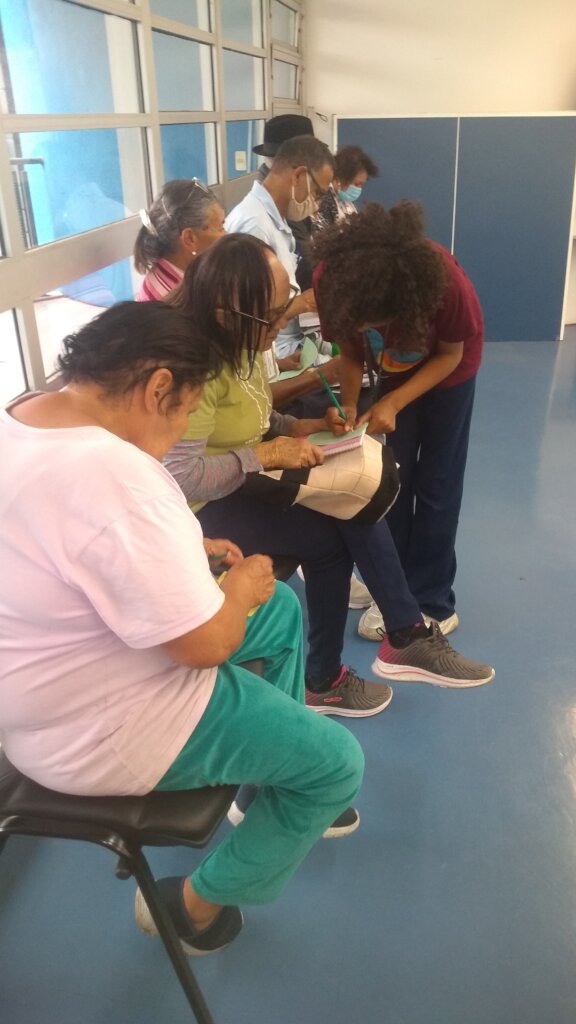 Links: