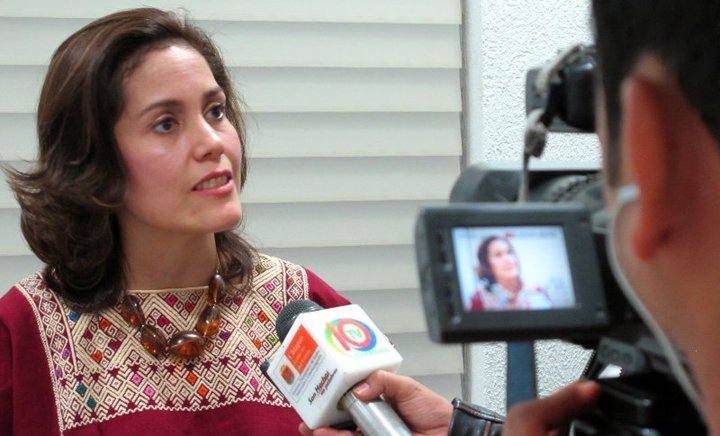 It feels as if [the drama] was narrating part of my story when Pablo tells Rosita she is avoiding getting pregnant. I remember he used to tell me I'm sure you are not pregnant because you are taking something. I'm following the story of the drama, what I have heard feels close to me, all that I lived, all that I went through.
- Listener, The Heart of a Woman
"The Heart of a Woman", a drama creating favorable change in Chiapaneco society in regards to gender equity and the empowerment of women, launched March 8, 2011. Every week, a 20 minute radio drama broadcasts as part of local talk shows that engage listeners in critical discussions about the issues. When the season ends on December 6, 2011, the drama will consist of 40 episodes.
"The Heart of a Women" is a part of a greater communications strategy to empower women in Mexico. The drama promotes the rights of women, encourages gender equity and respect, and serves as a forum to diffuse information about laws and states services that pertain to the welfare of women. In addition to the drama, theater performances, interviews, newsletters, festivals, concerts, press release, text messages, and collateral will promote the drama and its themes.
The drama has gained a lot of local, regional and even national attention. So loved, there was enough demand for a day long radio marathon that broadcast 10 episodes. Radio stations are being slammed by phone calls from audience members eager to ask questions, give their opinions, and learn more about the drama's issues. One partner reported a 50% increase in calls after the broadcast of "Heart of a Woman." One station received 358 calls and 145 text messages just after one broadcast.
In addition to the radio drama there is radio call-in show, "Siempre Mujeres," with journalists Susana Solís and Candelaria Rodríguez. The call-in show provides listeners with an opportunity to amplify their participation with the drama by speaking with specialists, expressing their feelings, asking questions, hearing stories from other listeners, and learning about new services. The show's producers and partners' also created Línea Corazón as an emergency call-in service to provide extra legal and psychological help to listeners.
The show was so highly anticipated for success that in March National Institute of Indigenous Languages signed a convention to collaborate with Sistema DIF-Chiapas, y El Sistema Chiaponeco de Radio, Televisión, y Cinematografía to translate the radio drama into Tsotsil and Tzeltal languages.
The drama is being aired over 51 channels by 21 radio stations, including the Mexican Institute for the Radio and the Commission for the Development of Indigenous Peoples. The program is broadcast in Chiapas, Nuevo León, Coahuila, Zacatecas, Tlaxcala, Querétaro, Estado de México, Colima, Jalisco y ésta semana inician la transmisión Torreón y Aguascalientes. People can also listen in Perú and Panamá.
Links: