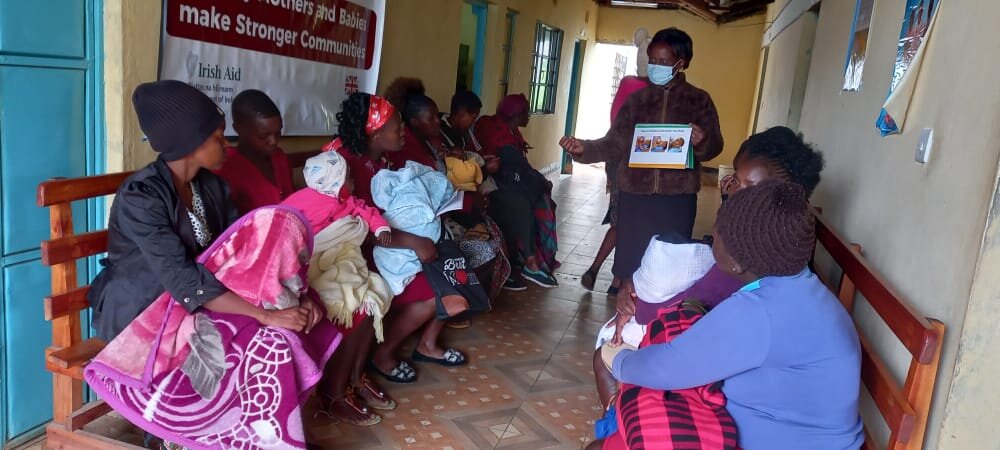 'The COVID-19 pandemic and geopolitical conflicts have widened and deepened inequalities tipping more people into food insecurity'. This was a key message marking World Breast Feeding Week in Kenya August 1st to 7th.
Breast feeding has been adversely impacted by the pandemic because over stretched health systems have led to a deterioration in breast feeding support from health workers, misinformation discouraged breast feeding when COVID-19 was suspected and physical distancing and lock downs meant parents did not have a source of support and information from family contacts or community peer support groups. In many cases, targeted advertising scared parents into formula feeding instead of breast feeding.
Parental support for breast feeding is vital as breast milk provides food security to infants from the very beginning of life contributing to food security for the whole family. All the more important right now as drought and rising prices threatens food supplies for families across Kenya.
Last week, the staff team in Kenya provided health talks on breast feeding to address these issues. During the talks, they encouraged mothers to breast feed their babies exclusively for six months to give their babies the best nutritional start in life. They shared information with mothers on how to hold the baby when breastfeeding and what constitutes a good diet for the mother. The talked about how mothers who are in employment and are not with their babies for the whole day can express their milk and taught them the process and how to store the milk.
Breast Feeding week is an annual event but this year in response to the impact of COVID-19, Brighter Communities Worldwide in partnership with the Ministry of Health delivered the health talks in parts of the county that are hard to reach and do not have permanent health facilities. The mothers were happy to have such knowledge since most mothers from remote areas introduce babies to other foods early and so it was of great help to them to learn the real benefits of six months of breast milk only.
The event was open to both mothers and fathers because the father can support the mother emotionally and can also feed the expressed milk to the baby in the absence of the mother. Most men do not attend such talks because of the cultural belief that this is 'women's business' but weeks like this help generate discussion and raise awareness across the community.
Your support makes all the difference in supporting events like this as part of our maternal and new-born health programme. Thank you! Please feel welcome to share this report with your circle of friends and family - every single donation makes a difference.