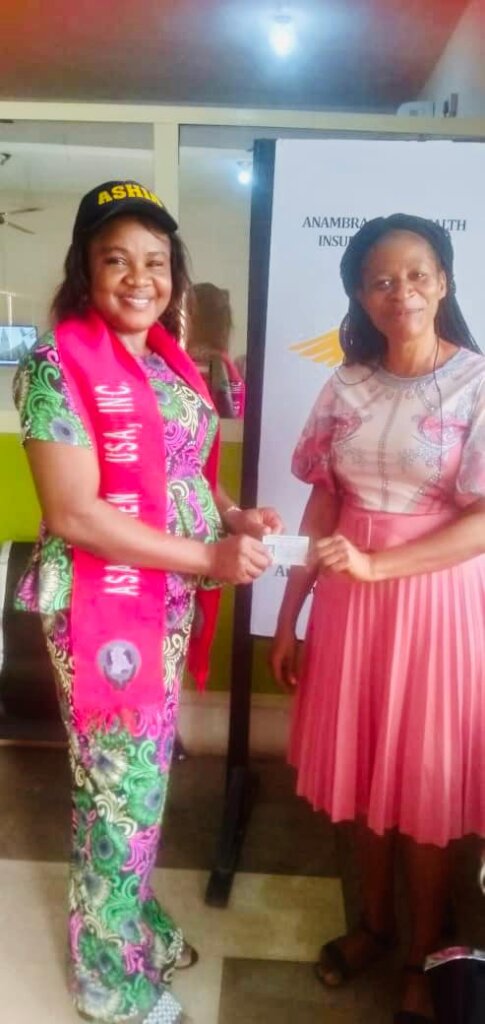 Ebele, 46 years old female, was diagnosed in 2021 with breast cancer. Ebele is from Umuonyiba Ufuma Community, Orumba North LGA, Anambra State, Nigeria
Ebele reached out to ASA Women USA through one of our executive members from Ufuma for assistance with her care due to financial constraints in August 2022.
According to Ebele, the problem started around December 2020 when she noticed a small mass in her Right Breast. She informed her sister in the city of Lagos, who invited her over in Lagos. Ebele was evaluated in April 2021 at Lagos State Teaching Hospital, Ikeja and several investigations were carried out, including Screening Mammogram, Chest CT, HIV, Breast Biopsy and other tests. Ebele was diagnosed with Right Breast Cancer by the Surgeon at the hospital and was told that she needed further treatment and surgery. Ebele traveled back to her hometown at Ufuma and after some months of no treatment, she noticed that her nipple at the right side was retracting inside. Due to lack of funds for treatment, she started taking some local herbs like green tea and soursop till date.
Our project granted Ebele enrollment in the Anambra State Health Insurance Scheme for her primary healthcare needs in September 2022. Thanks to your support, we were able to enroll over 70 (seventy) indigent women with cancer & other maternal health concerns in the health insurance scheme and paid the hospital bills of admitted cancer patients. ASA Women USA, Inc. is working towards the establishment of the proposed International Comprehensive Cancer Center in Anambra State, Nigeria
Ebele is seeking for financial assistance to start treatment. ASA Women USA will be providing some financial assistance with her medical expenses, and we would love to do more. Ebele has expressed her appreciation and impact of these extraordinary support by ASA Women USA Cancer Coalition Team.
ASA Women USA, Inc. strengthens the healthcare of indigent women with Cancer and other Maternal Health concerns in Anambra State, Nigeria one woman at a time.
Mark Your Calendars for upcoming 5K Walk/RUN for Hope & Fight to End Cancer on Saturday, October 8, 2022, at Glenn Dale Community Center, 11901 Glenn Dale Blvd, Glenn Dale, MD 20769 at 8:30 am. Please consider becoming a Sponsor. Together We Can Beat Cancer and Save Lives
Sign up to Walk/Run @ 301 520 3859 and asawomen_usa@yahoo.com
When our project is fully funded, the ASA Women USA, Inc. will support the strengthening of healthcare systems through the State's Health Insurance Scheme for a sustainable and cost-effective means to accessing quality and affordable health services from the State's accredited public, mission and private hospitals across Anambra State, Nigeria and support the establishment of the proposed International Comprehensive Cancer Center in Anambra State, Nigeria for long term economic impact
We will be sending you regular reports about our work. This will keep you informed about all our accomplishments and show you how your generous donation was used. I hope you enjoy learning about our work and continue to stay engaged with our team.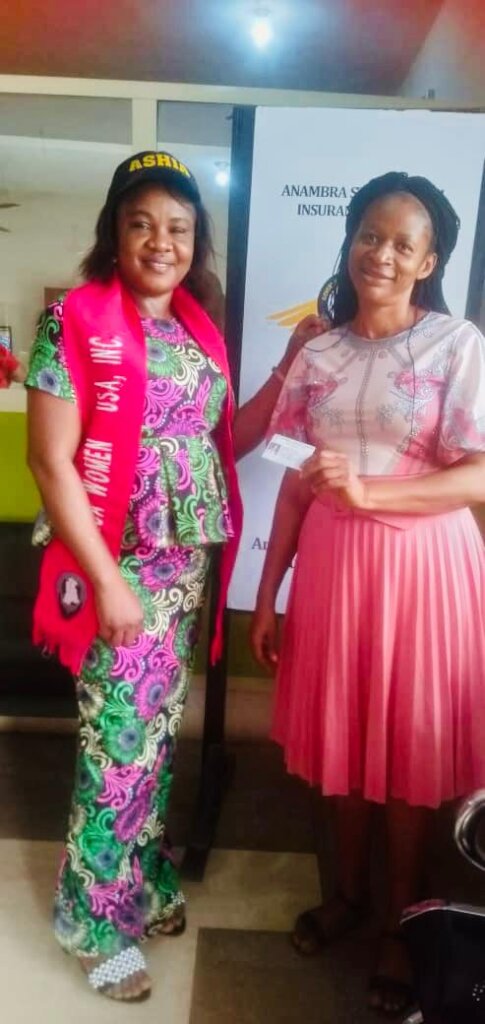 Links: