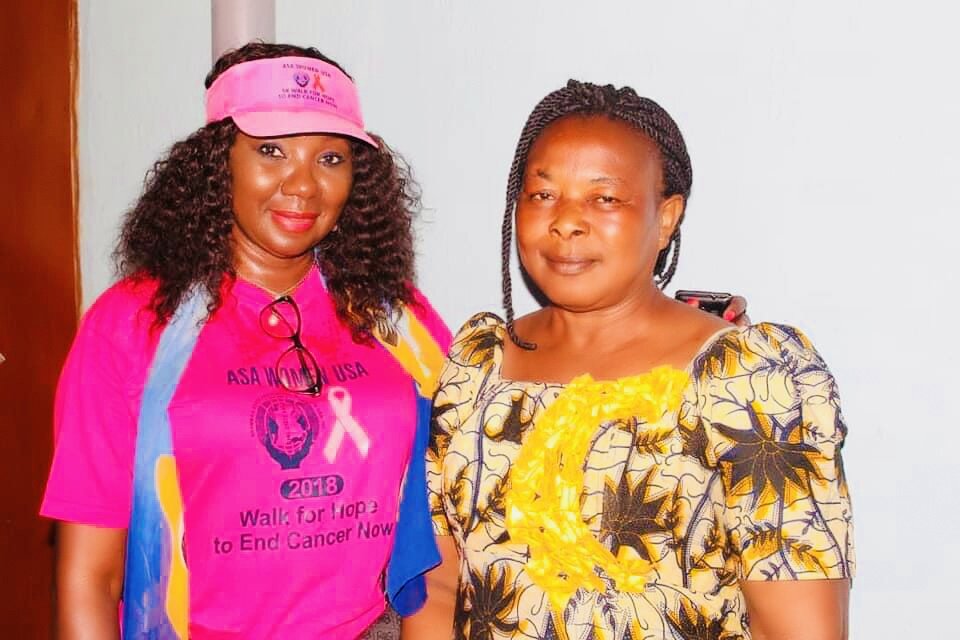 ASA Women USA, Inc. strengthens the healthcare of indigent women with Cancer and other Maternal Health concerns in Anambra State, Nigeria one woman at a time. Ngozi, 57 years old female, was diagnosed in 2018 with breast cancer. Ngozi is from Awor Ezimuzor, Ezinifite in Nnewi South LGA, Anambra State, Nigeria
ASA Women USA, Inc. assisted with her hospital bills after her Mastectomy surgery for Breast Cancer at Whitechapel Specialist Hospital, Onitsha. She came back to visit us during the last Medical Mission in 2018 and was very thankful and grateful. She was re-examined by our breast surgeon.
Ngozi was one of the 70 (seventy) Anambra Women from 38 communities with Cancer and other Maternal Health concerns that was adopted by ASA Women USA and enrolled in the Anambra State Health Insurance Scheme (ASHIA) in December 2021 and February 2022.
Ngozi was recently admitted in the hospital in May 2022 with diagnosis of pulmonary metastatic+ pleural effusion and her daughter, Ogechi, contacted ASA Women USA, Inc. requesting for help. According to Ogechi, her mother has her health insurance card but was not receiving treatment in the hospital where she registered because they didn't have the facility and manpower to manage cancer of the lungs. Ngozi's registration under ASHIA was at Visitation hospital Osumenyi, but currently receiving treatment at Immaculate Heart Hospital and Maternity, Okwuani, Nnewi, which is ASHIA provider.
ASA Women USA, Inc. Headquartered in Maryland, USA advocated on behalf of the patient by contacting the management of Anambra State Health Insurance Agency (ASHIA), who stated that She should have first gone to her primary care at Visitation hospital, then take a referral to Immaculate heart
and Maternity, Okwuani, Nnewi
. ASHIA Management further stated that since they have started treatment without ASHIA preauthorization it was a difficult situation. ASHIA pledged to assist by cost sharing.
Ngozi was discharged from the hospital on May 22, 2022, with a bill of N450,000 (four hundred and fifty thousand Naira) and she will be taking chemotherapy worth N160,000 (one hundred and sixty thousand Naira) every month for about 5 months, then she will be transitioned to the oral pill. ASHIA assisted Ngozi's hospital bill with N50,000 (Fifty thousand Naira). ASHIA notified Ngozi's family that the health insurance didn't cover the cancer drugs because they were too expensive. The family is now seeking for financial assistance to offset the Hospital Bill and monthly chemotherapy. ASA Women USA is providing financial assistance with her medical expenses, but MORE HELP IS NEEDED. Her family has expressed their appreciation and impact of these extraordinary support by ASA Women USA Cancer Coalition Team.
*Mark Your Calendars for upcoming Bonus Day Campaign on Wednesday, July 20, 2022 @GlobalGiving* Together we can make a great difference.
Donate @ https://goto.gg/47430
When our project is fully funded, the ASA Women USA, Inc. will support the strengthening of healthcare systems through the State's Health Insurance Scheme for a sustainable and cost-effective means to accessing quality and affordable health services from the State's accredited public, mission and private hospitals across Anambra State, Nigeria and the establishment of the proposed International Comprehensive Cancer Center in Anambra State, Nigeria for long term economic impact
We will be sending you regular reports about our work. This will keep you informed about all our accomplishments and show you how your generous donation was used. I hope you enjoy learning about our work and continue to stay engaged with our team.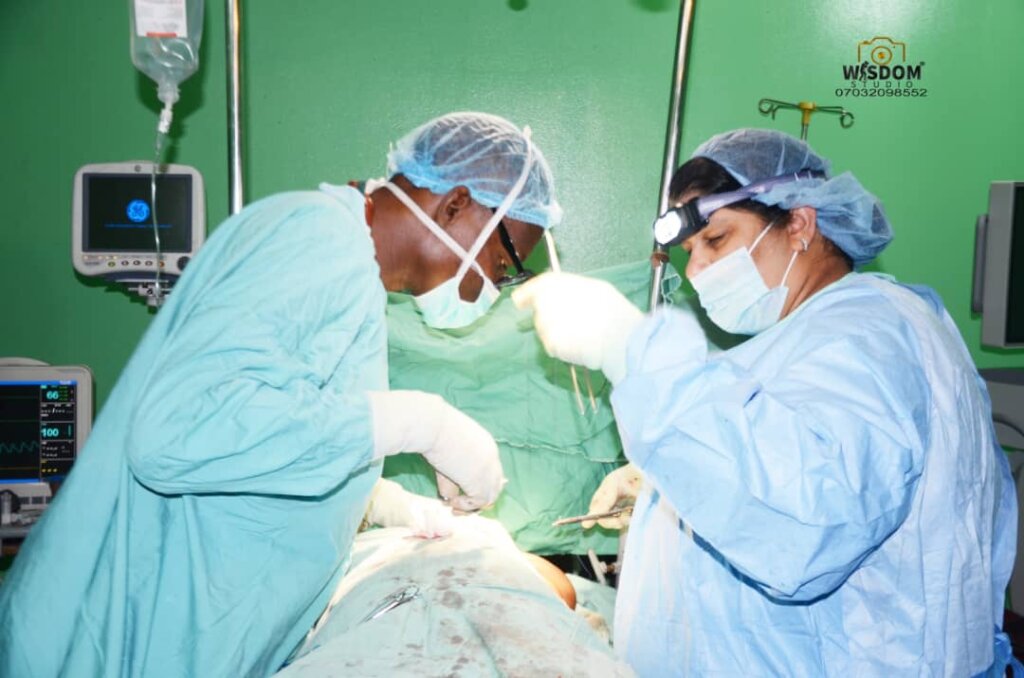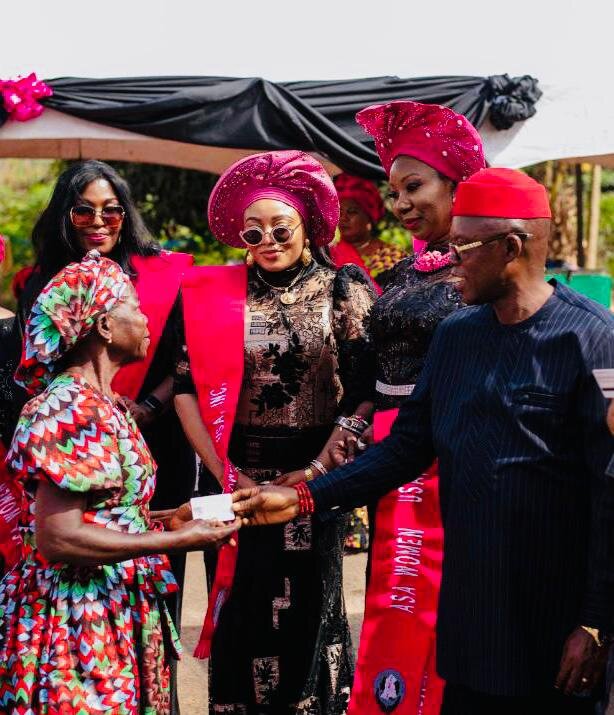 Links: