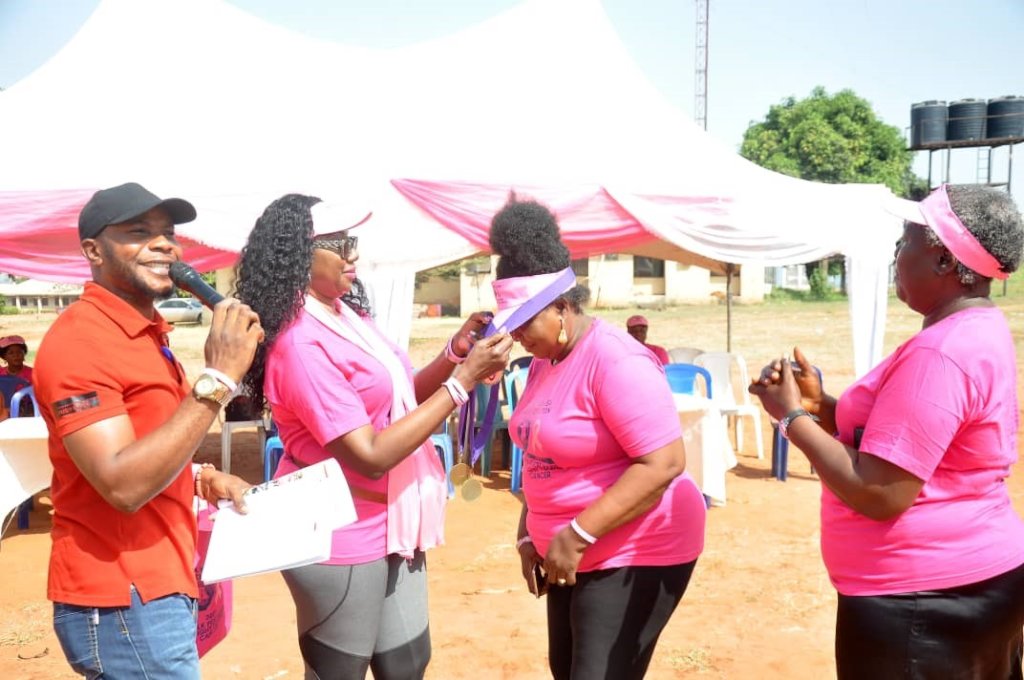 ASA Women USA Cancer Coalition received letters from a Medical Director and a Consultant Surgeon in Nigeria for financial assistance towards two indigent women with breast cancer. Kate, 53 years old female, was diagnosed in 2014 with right breast cancer for which she had right simple mastectomy and level 3 axillary clearance while Francisca, a 62 years old female, was diagnosed in 2018 with left breast cancer for which she had a total mastectomy along with left axillary lymph node dissection. These two women among our indigent women received payments for their follow-up breast cancer treatments, medications, diagnostic test with CT scan, mammography of the second breast and Lab tests. Two survivors still in the fight as they are heroes of hope for others as they echo that they are warriors and conqueror. Both Ladies were honored by ASA Women USA Cancer Coalition Purple Medal of Hope at their Annual 5K Walk for Hope & Fight to End Cancer in 2019 at Anambra Broadcasting Service (ABS) Awka, Anambra State-Nigeria.
ASA Women USA strengthens the healthcare of indigent women in Anambra State, Nigeria one woman at a time. These two women have expressed their appreciation and impact of these extraordinary support by ASA Women USA Cancer Coalition Team. Today, both women are doing fine.
When our project is fully funded, the ASA Women USA Cancer Coalition will support the strengthening of health system from a gender perspective in order to respond to the COVID-19 pandemic as well as avoid interruption of other health services through the State's Health Insurance Scheme and the establishment of a community's Cancer Diagnostic & Research Centre for a sustainable and cost effective means to accessing quality and affordable health services from the State's accredited public, mission and private hospitals across Anambra State, Nigeria and for long term economic impact.
We will be sending you regular reports about our work. This will keep you informed about all our accomplishments and show you how your generous donation was used. I hope you enjoy learning about our work and continue to stay engaged with our team.
Follow us on facebook; https://www.facebook.com/groups/ASAWOMENUSA
Mark your calenders for our upcoming five-day campaign @GlobalGiving. Date: March 8 thru March 12, 2021
https://www.globalgiving.org/projects/healthcare-access-to-indigent-women-in-nigeria/
Together, we can make a great difference.