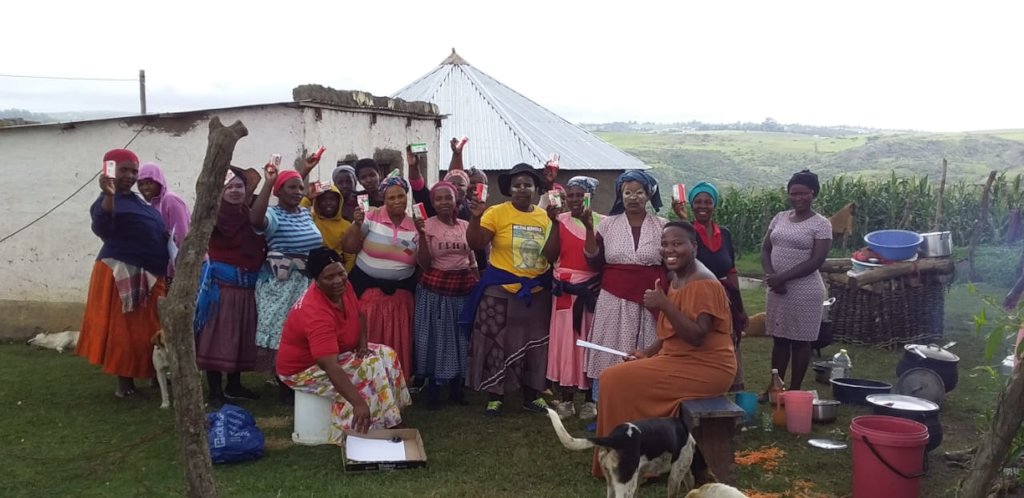 Health Counselling and COVID-19
Introduction
None of us could have predicted we would find ourselves living trough unprecedented times such as these. The blow to the rural areas and its health systems is severe and the lack of relief support from government is deeply concerning. TransCape NPO and the health counsellor have to adjust dramatically and find ways to navigate unchartered territory.
Covid-19 action
Just before the South African lock down was implemented, Zinathu was able to reach over 500 people and educated them about what the Corona virus is and how to best avoid and prevent the spread.
Large numbers of community members were reached through pamphlets in isiXhosa, word of mouth and Whats App groups. Zinathu also educated all community health care workers, HIV support group members and Home-Based Care staff about the Virus. This way the news went out rapidly and we are pleased with the level of education about Corona. A lot of fake news and myths about Covid-19 was smothered by our health team, as it is a new disease people come up with stories about magical medicines and cures.
Hygiene is a huge problem in the rural areas as the communal water taps are off and there is no clean water available in many areas. Zintahu gave out hundreds of soaps and demonstrated how you can effectively clean your hand with a two-liter Coke bottle, filled with water. We also gave out sanitizer and disinfectant spay to bus and taxi drivers to prevent the spread in public vehicles.
Social distancing plays a major role to prevent the spread of the virus. Zinathu and her health team stressed this point as we know that in the African culture distancing will be a major issue.
Over 600 masks were sewn by our local sewing ladies and distributed to the elderly and vulnerable. Zintathu also educated the people about the benefits of masks and how you can make your own, as the ready-made masks cost R20 each, which is expensive for most people.
Zinathu communicated with the patients on ARV's about the travel restrictions as we feared that HIV affected people will default their treatment. Transport was shut down and it is extremely difficult to reach the clinics and hospitals to get the ARV treatment. Zinathu stressed the point that all patients are allowed to travel in order to get medicine and that the clinics have to see them. Contact details of the nearest health care workers were given out, in case of emergencies.
Way forward
The health team will continue to educate and spread news updates about Covid-19 and hopefully we will be able to get some personal protective gear for all frontline health workers.
Conclusion
We are facing scary times as we still have to peak. Zinathu and her team are facing the challenges with a brave heart and standing strong to fight against the virus. Without your contribution this would not be possible. TransCape and the health team would like to thank you from the bottom of our hearts for your support!
Yours Zinathu Luvalo
HIV/Aids Counselor