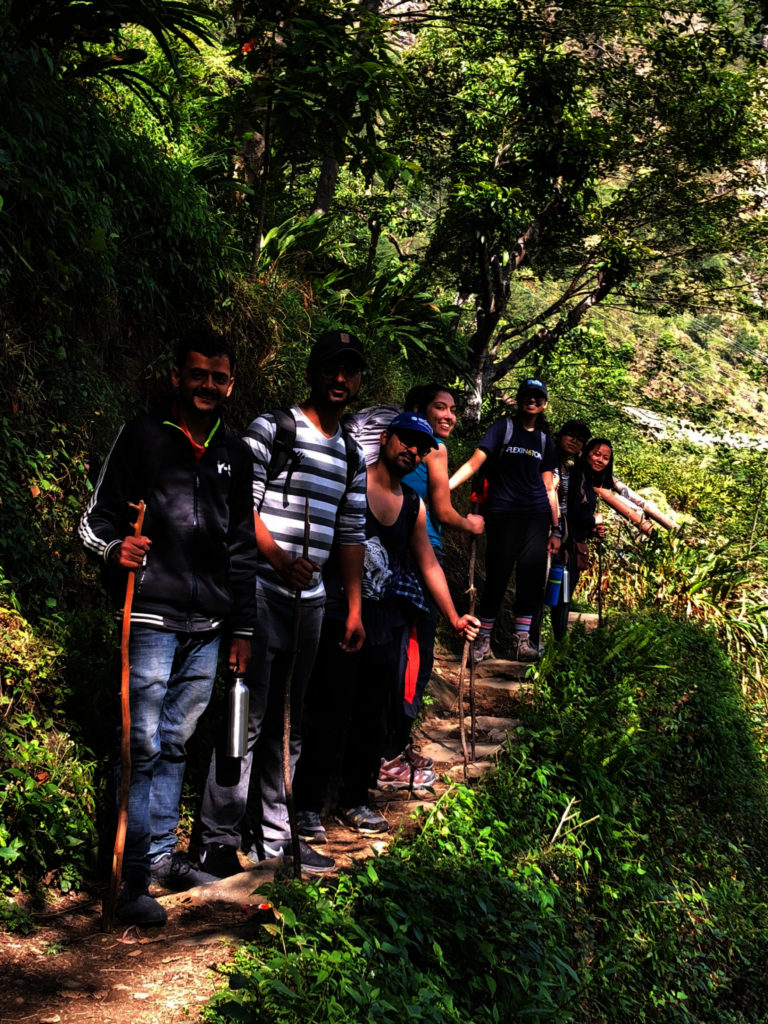 GlobeMed at Tufts' partnership with PHASE Nepal has continued into the 2018-2019 year as we continue efforts to raise awareness about PHASE's work in the health, livelihood, education and earthquake relief sectors and fundraise to help support some of these efforts. Over the past year, GlobeMed at Tufts has raised over $8,000 through to fund the efforts of PHASE Nepal, namely their health post Bajura, a remote district in Nepal in Mugu. There are about twenty total health posts supported by PHASE and each is estimated to cost around $30,000 to keep running over the course of the year. Our funds help support the supply of various different medicines and services offered by the Bajura health post. The health staff at these posts provide curative support and also conduct health-promoting activities and education programs at schools to better equip the local community with the proper tools to live healthier lifestyles. Some of these programs facilitate nutrition education, pregnancy training, and mother group events among other things.
During the GROW trip for the summer of 2018, a research project was undertaken by the GROW team to assess how food diversity and nutrition levels affect child growth in the village of Baruwa in the Sindhupalchowk district of Nepal. More specifically, the GROW team studied the prevalence and risk factors for stunting, underweight and wasting children among children under five years of age. A descriptive survey using a structured questionnaire was used to determine food and nutrition habits of families while the height, weight and MUAC (middle upper arm circumference) of children below five years of age was measured. In some cases, the sample size was too small to determine significance and there was a factor of error considering that the data collected was based on respondents' memory recall. The data revealed a prevalence of stunting to be 36.5%, underweight to be 16.05%, and wasting to be 11.68%. By World Health Organization standards, Baruwa has a high prevalence of stunting, medium prevalence of underweight, and a serious wasting problem. Statistical analysis using Fisher's Exact Test suggested that diet in Baruwa may lack vitamin a-rich vegetables and fruits as well as meat, eggs and dairy products to the point of affecting child growth. This data was presented to all of PHASE staff with recommendations to continue further data collection to increase sample size as well as increasing accessibility to more diverse food groups.
Additional research was conducted after the GROW team's departure to add to the data set and analytical body. This work will be used to assess the need for nutrion educations programs to reduce adverse effects on children, especially during the critical years of development. In this way, we hope to continue to assist PHASE in any way necessary according to their model - conducting extensive research to assess need and implementing programs to address those needs.
In addition to the health posts that receive the funding our chapter provides, the GROW team learned about some other projects PHASE is currently working on. These projects include the construction of a new school in a more rural ward of Baruwa, implentation of farmer education programs to promote sustainable healthy living and artisan support to promote entrepreneurship among skilled community members.
Going forward, PHASE will continue to communicate their research findings and applications with us while we continue to learn more about their projects and focus our funding to maximize PHASE Nepal's outcomes.