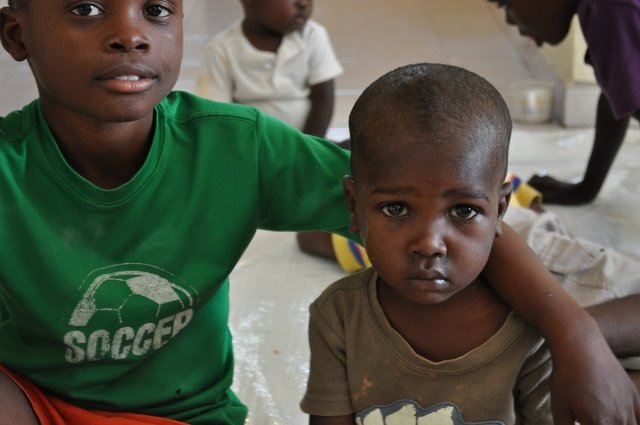 As we mark the one year anniversary of the earthquake, you're likely to hear many stories about how aid has been diverted, delayed, and how survivors are not getting what they need despite the big promises made.
It can all seem very disheartening and, after reading these reports, some have asked us if their donation has mattered – if there is still hope for Haiti.
While we certainly won't make light of the issues with the aid effort for Haiti, the hopeless situation presented in some media outlets doesn't match the situation we see on the ground every day.
Survivors continue to take as many steps as they can to protect themselves against cholera, to educate each other, and to work toward a better tomorrow. They've not lost hope, and neither should we.
So tomorrow, we'll be marking the anniversary with our friends and community contacts helping those most in need. In the face of the many hurdles facing Haiti as recovery continues, we'd like to leave you with the words of a good friend as he talked about EDV, the anniversary, and Haiti.
I am progressing forward, now helping myself and other people become better – become stronger. It was our blessing to have EDV in Haiti to keep our faith strong. Now I think that together, "yes we can!"
Thanks for all you've done for Haitian survivors, and take care.
Links: