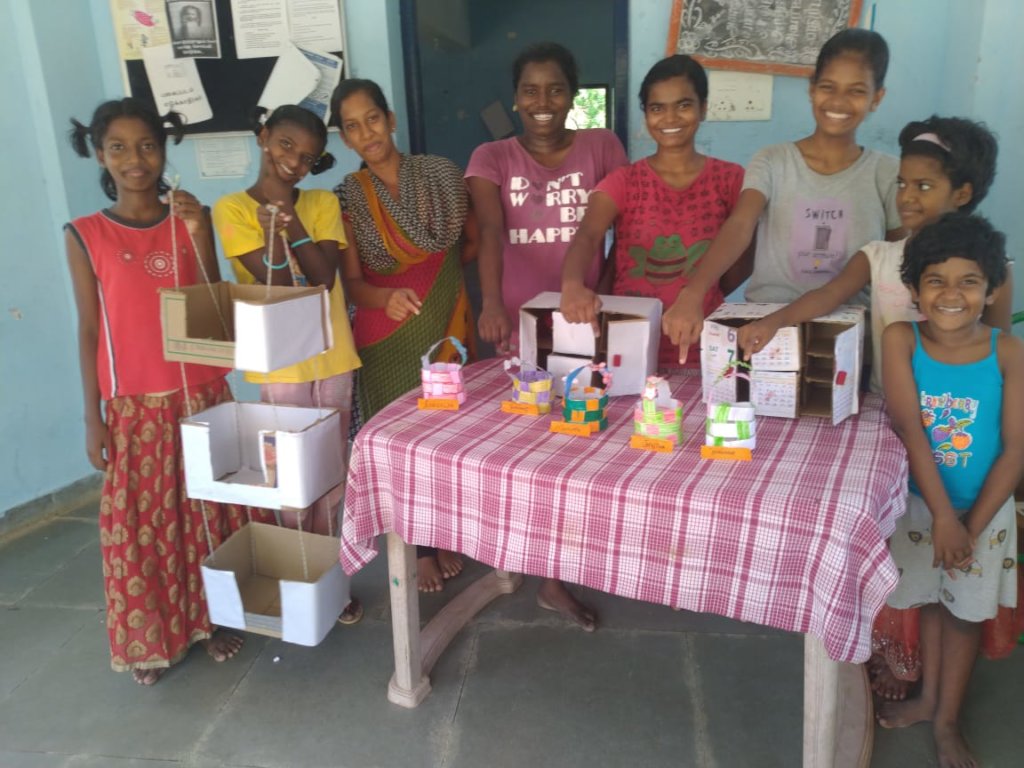 It's been 90+ days since the schools have been closed due to COVID-19 pandemic.
This unexpected closure of schools posed a big question of how to engage 80+ semi orphan, orphan & children affected and infected with HIV/AIDS of the 3 homes run/supported by HOPE foundation productively and how to make them adapt to this new change.
We are pleased to present a small report on how these children are being kept engaged in a meaningful way so that they get accustomed to this new way of living.
To begin with, all children were given extensive awareness on COVID-19, how and from where this virus has come and what are the precautions they need to take to be safe.
Based on the guidelines given, children of all the 3 homes were made to wear masks and wash their hands at regular intervals or as and when required.
Balanced and nutritious food is given to the children to maintain their health standard and CD4 count as we are unable to take them for the monthly health check-up. Care is also taken to give them additional nutritional supplements so that their immune system remains strong.
During the day, different activities are being conducted to improve the skills of the children in spoken English, drawing, basic math's and grammar with the help of videos, work sheets, quizzes etc.
Besides this, most of the children have taken up gardening and have planted greens, small shrubs and take care of it by regularly watering, cleaning and pruning them.
They spend time doing creative work from waste material which has ignited innovation and creative skills in the children.
On weekends they organize cultural programs to bring out their hidden talents of the children as well as to keep themselves entertained.
All the 3 homes follow a timetable given by Child Welfare Committee and also keep them posted daily.
In conclusion, we extend our heartfelt gratitude to all those who have generously donated to HOPE foundation to continuously provide the love and care for all the 80+ children for 24*7 with the support of 24+ staff in all these three homes. We hope this patronage continues even as we continue to care for all the children in need.
Thank You!!