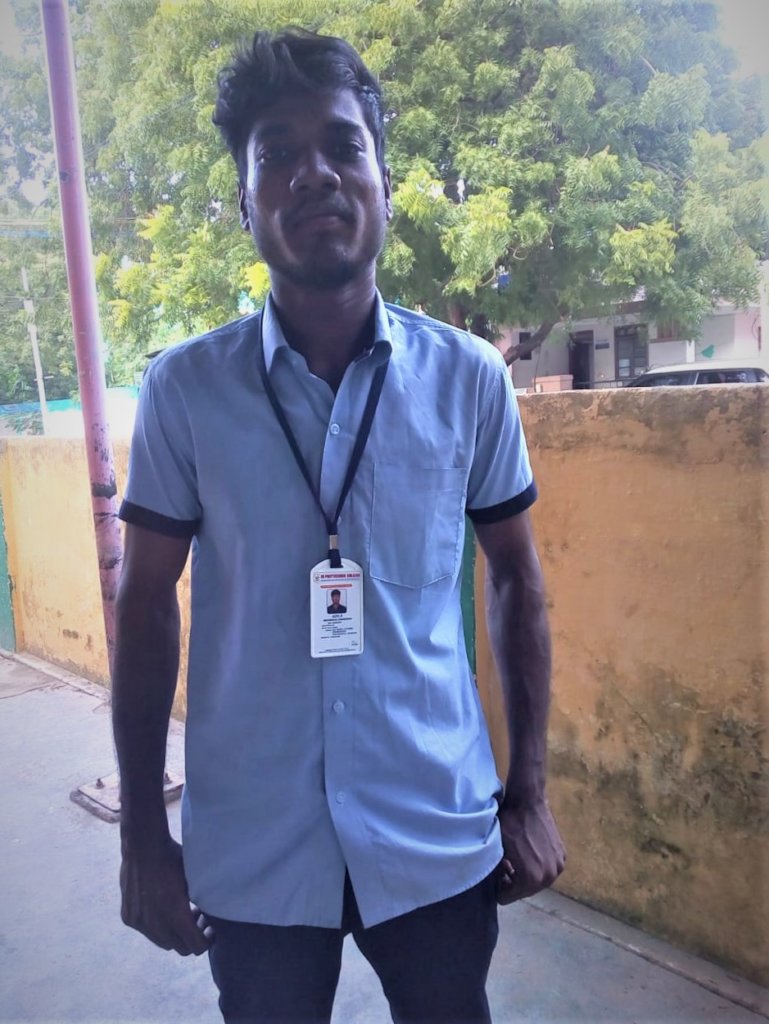 16 years is a big span of life, but when asked Ajith who is 20 now, says "I am blessed to be a part of Arias Home, for had it not been for the home, I would not have survived till now".
Orphaned Ajith was already infected with HIV/AIDS and rejected by his relatives when he came to Arias Home in 2003. 4 years is too small an age to really understand what's going on in life and hence when admitted in Arias home, he accepted Arias Home as his own home and the children of the home as his brothers and sisters. When asked, he says he does not have a single memory of his past.
In the home, he grew up to be a responsible boy, caring for others. He was good in studies and after completing his 12th Std, he took admission for one-year diploma course in "Zwick Machine Operator". He worked for a few months but was not happy. He always dreamt of becoming a Mechanical Engineer, hence he decided to continue his studies. He started preparing himself to get admitted in an Engineering college by appearing for different examinations and finally, he was successful in getting admission for a Diploma course in Mechanical Engineering from FX Polytechnic College, Tirunelveli.
Ajith is a happy boy who could achieve his dream. There are many children like Ajith who came to Arias Home at a very tender age, grew up to become young boys and girls, chose a career of their choice and have settled in the community.
All these children were able to achieve their dreams and aspirations not because of HOPE foundation alone but because of each one of you who have stood steadfastly behind us and supported us in our journey of "Brining HOPE…Changing LIVES" … You have not only been the part of their journey but the part of their successes as well.
We take this time to thank you for the support and belief that you have shown in us through your donations and request you to continue showing this belief and trust in the days to come, so that no matter what, every disadvantaged child of our orphanage gets to fulfil his/her dream and scale up in life.
Thank You So Much!!