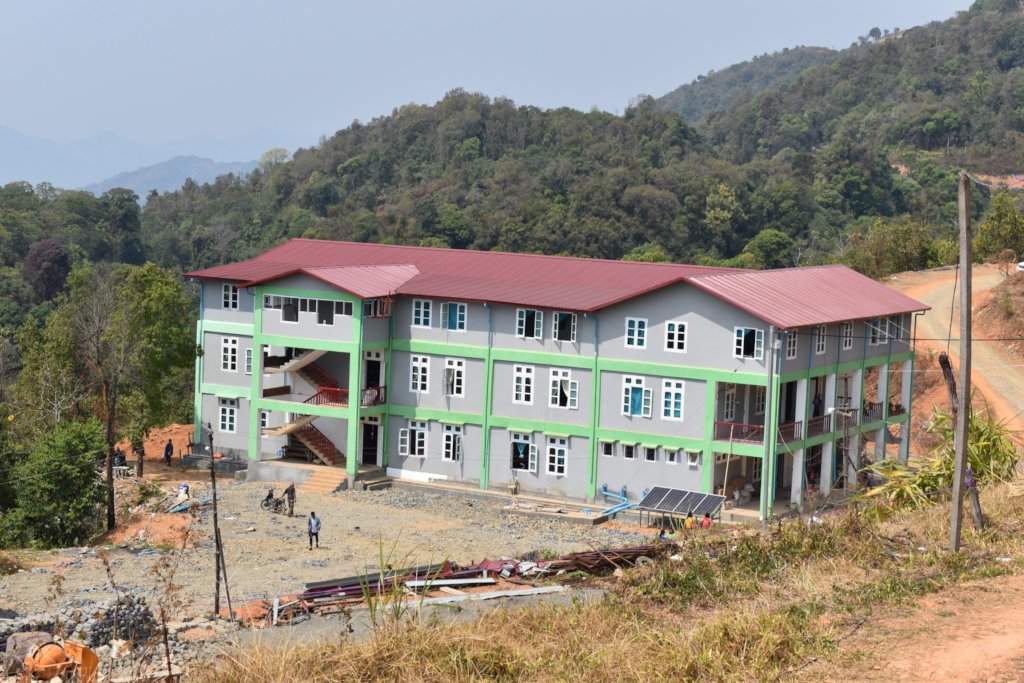 Over the last 2.5 years, the community in Lailenpi has been working hard to re-build the buildings that were destroyed by Cyclone Mora in 2017. The training centre is critical to the outworking of Health & Hope's vision of providing facilities for:
- Training for Community Health Workers (CHWs) who give vital healthcare to people in remote communities;
- Maternal Health training of Traditional Birth Attendants (TBAs), local trainers and government midwives;
- Support for up to 100 students studying full-time in our Education for All project;
- Office space and a logistical base for emergency relief in times of civil unrest and national disasters.
Even over the last few months, the building has been vital for enabling our training programmes, workshops and education projects to continue. As we near the end of the building project, we want to thank every person who has given generously to support our work in this way. With the final funding having been recently provided by a corporate foundation, we are now entering the last phase of the project: installation of electricity, plumbing and the finishing touches to the offices and classrooms.
In February we were fortunate enough to be supported by SolarLEAP who funded and installed a solar powered computer suite and offline electronic library at the Training Centre. The library will provide an incredible resource for the local community and students.
Of course, the current global crisis is causing much concern for our team and the vulnerable communities in the region. Our website has been updated with the latest news on our response to the COVID-19 crisis: Prevent, Detect, Respond. This currently involves a number of preventative outreach visits being conducted in remote communities. The health team are working alongside Community Health Workers (CHWs) to educate communities on the virus and prevention of transmission, providing PPE and other tools such as thermometers for CHWs, as well as supporting individuals who show symptoms through self-isolation.
We have received some expert design input on how part of the Training Centre could be converted into a self-contained COVID-19 support unit, should the need arise to respond to patients affected by the virus in the region. It is incredible to have a facility like this available so that we can be ready to respond to critical needs, as and when they develop. Support for this proposal, as well as enabling patient transfers to tertiary care hospitals (over 2 days journey) are dependent on us sourcing additional funding under the 'Respond' phase of our strategy.
As we work with the team in Myanmar to develop our plans in response to the current situation, we will endeavour to update you further on this, but in the meantime, if you have any questions about this or any of our other projects, please do get in touch with me via email: philippa.wilford@healthandhope.org.
Thank you again for your continued support and partnership with us in this programme - we look forward to updating you with the final photos of the finished building soon!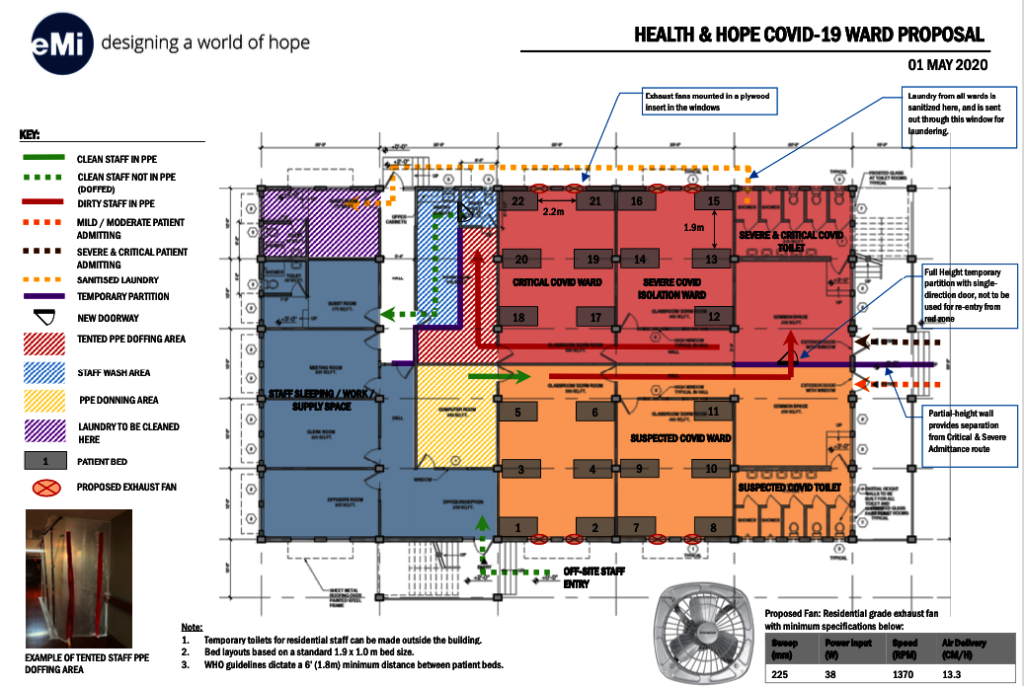 Links: