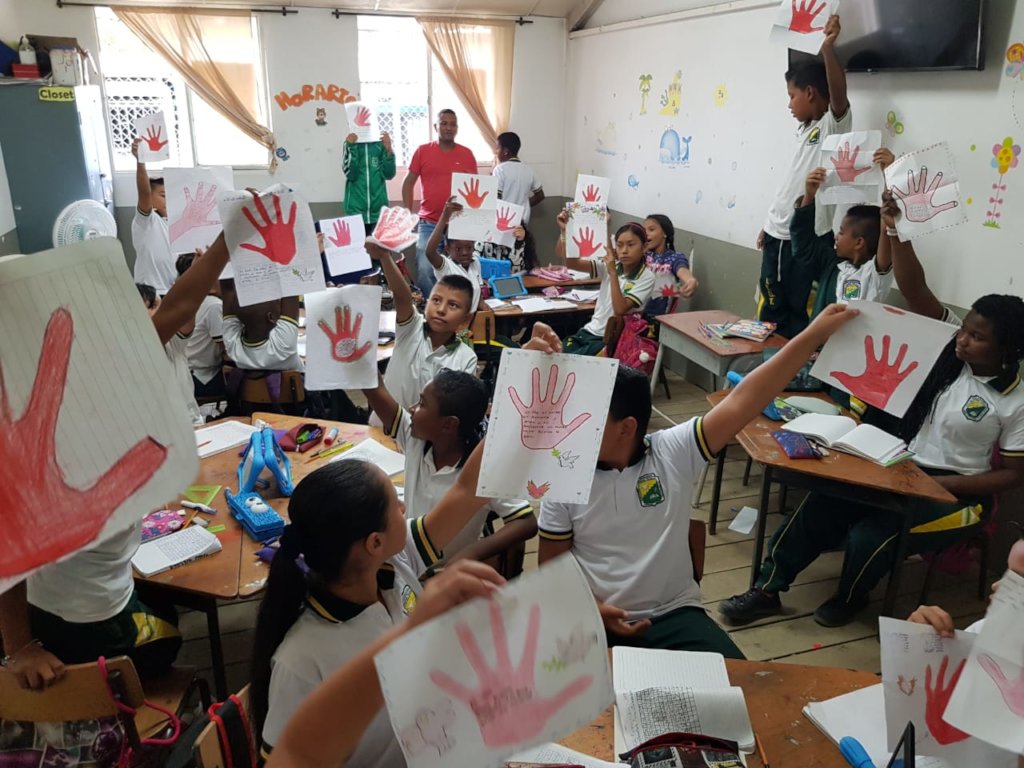 After decades of war, many children in Colombia have never known what peace looks like. But violence is all too familiar. Armed groups forced children to become soldiers. Girls and young women were the targets of sexual violence, turning their bodies into battlefields.
Earlier this year, MADRE visited an elementary school in Colombia with our partner, Taller de Vida, in recognition of International Day Against the Recruitment of Child Soldiers (Red Hand Day).
We commit ourselves to protect children and open healing spaces that allow them to dream big. With your support, we provide art therapy and counseling for former child soldiers and survivors of sexual violence. These activities create a safe space for children to build friendships and imagine a peaceful world.
In these photos, you can see children from the elementary school participating in an art activity for Red Hand Day. Thank you for all you do to support these children!
Photo credit: MADRE