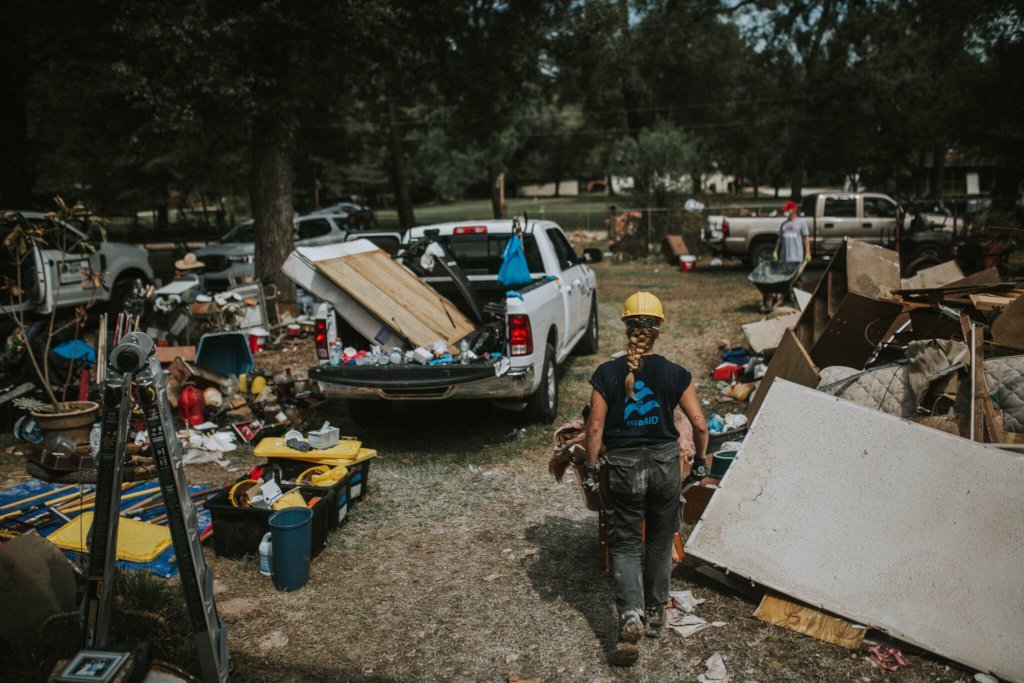 In August 2017, Hurricane Harvey - a Category 4 hurricane, and the wettest tropical cyclone on record - hit the United States. Floods inundated hundreds of thousands of homes, displacing more than 30,000 people and prompting more than 17,000 rescues. The total damage from the hurricane is estimated at $125 billion. Throughout Texas, approximately 336,000 people were left without electricity and tens of thousands needed rescue. 103 people died in storm-related incidents: 68 from its direct effects, including flooding, and 35 indirectly in the hurricane's aftermath.
In coordination with different US-based partners, an initial IsraAID team arrived in Houston on August 29th to respond to household and community needs caused by the storm, as well as needs arising in Houston and the surrounding area's shelters. Due to the urgency of needs and devastation, assessments were done in conjunction with activities. The team included first responders and a mental health expert. IsraAID worked with different partners including Jewish community organizations, TexasSAR, the Gulf Meadow Church and Team Rubicon to identify the needs and the most vulnerable cases which the team could support. Our aim was to target shelters that needed mental health experts and identify families that could benefit from our assistance.
Following 4 months of fieldwork in lower-income communities conducting debris removal, mucking and gutting, mold remediation, and emotional support for affected household members, an assessment led to a participatory initiative aiming to map communities based on their vulnerabilities and assets. The initial program emphasized the gaps in responding to emergencies in their communities, based on the experience during Hurricane Harvey, and looking forward to future potential disasters.
As a result, two years following the hurricane, the need for a community-based mechanism to deal with emergencies has been identified and a plan was launched. Currently, this coalition of community organizations seeks to provide community-wide preparation, mitigation, response, and recovery efforts for any future events. By involving different organizations and institutions in the community throughout the various stages of an emergency, community assets will be utilized and shared, leading to increased community agency in the context of emergencies, and hopefully, the ability to assist neighboring communities.
Before exiting the community, IsraAID created and presented a report to all relevant community partners in the field. This was based on the work already done in the community, and our recommendations were based on key findings during interviews with the Federation and their associated organizations. Each organization was provided with specific recommendations that matched their individual needs and capabilities, including actions points regarding knowledge sharing, improving coordination, increased collaborative use of services, and bolstering employee support infrastructure to "help the helper."
This collaboration and knowledge sharing process will bolster the internal preparedness capacity toward response for the organizations and different groups within the community. This will help the community to rely on each other in case of emergencies.
Thank you for your continued support throughout IsraAID's work in Houston.