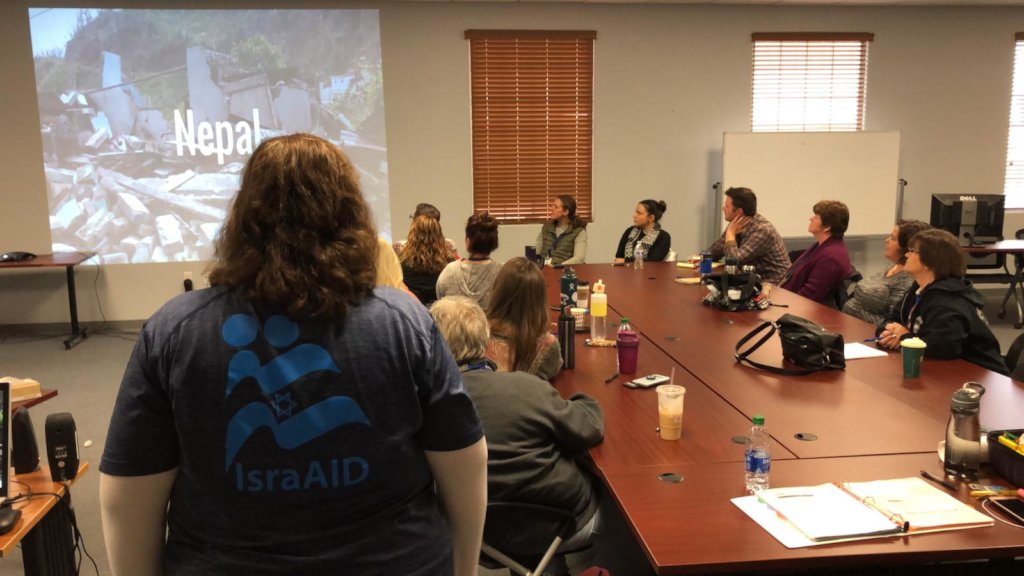 Hurricane Harvey thrashed Houston in August of 2017, making landfall as a Category 4 hurricane and recorded as the wettest tropical cyclone on record in the United States. The floods inundated hundreds of thousands of homes, displacing more than 30,000 people and requiring the rescue of more than 17,000 individuals. Total damage from the hurricane is estimated at $125 billion, making it among the costliest natural disasters ever to hit the United States. Throughout Texas, approximately 336,000 people were left without electricity. Across the state, 103 people died in storm-related incidents: 68 from its direct impact, including flooding, and 35 from indirectly in the hurricane's aftermath. By August 29, 2017 approximately 13,000 people had been rescued across the state while an estimated 30,000 were displaced. An estimated 25–30 percent of Harris County, roughly 444 square miles of land, was submerged.

Two years after the hurricane, recovery efforts are still underway. IsraAID and its partner organizations are still on the ground supporting the community following Harvey's devastation. IsraAID is helping to create a coalition of organizations prepared to respond to future disasters, a process that was implemented in December.
The aim of the workshops was to facilitate dialogue between the participating partner organizations participating toward creating a clear lessons-learnt process that will inform future emergency preparedness plans. The workshop consisted of four different stages, to complete an asset mapping process and produce a final report with guidelines for the disaster readiness plan based on IsraAID's global expertise in Disaster Risk Reduction efforts.
Over the four stages of the program, 12 organizations sent representatives to participate. More than 30 executives from a variety of community organizations attended, providing key experiences from the hurricane that will inform the basis of the emergency response plan toward the future. IsraAID professionals facilitated each session, providing a framework for feedback and processing, as well as constructive thinking toward best practices in the future.
One participant, Keri Saratovsky, the President of the Jewish Federation of Greater Houston, explained, "the workshop has initiated a process of creating a stronger and more coordinated community response in the face of future emergency events. The workshop emphasized the resilience we already possess as a community, and IsraAID shed light on how this could be capitalized on and directed towards a community-wide effort of disaster readiness. The existing capacity of the community, along with IsraAID Disaster Risk Reduction expertise and their continued support, will enable us to rally the community in sharing efforts and better prepare for future disasters."
Thank you for your support of this program!!