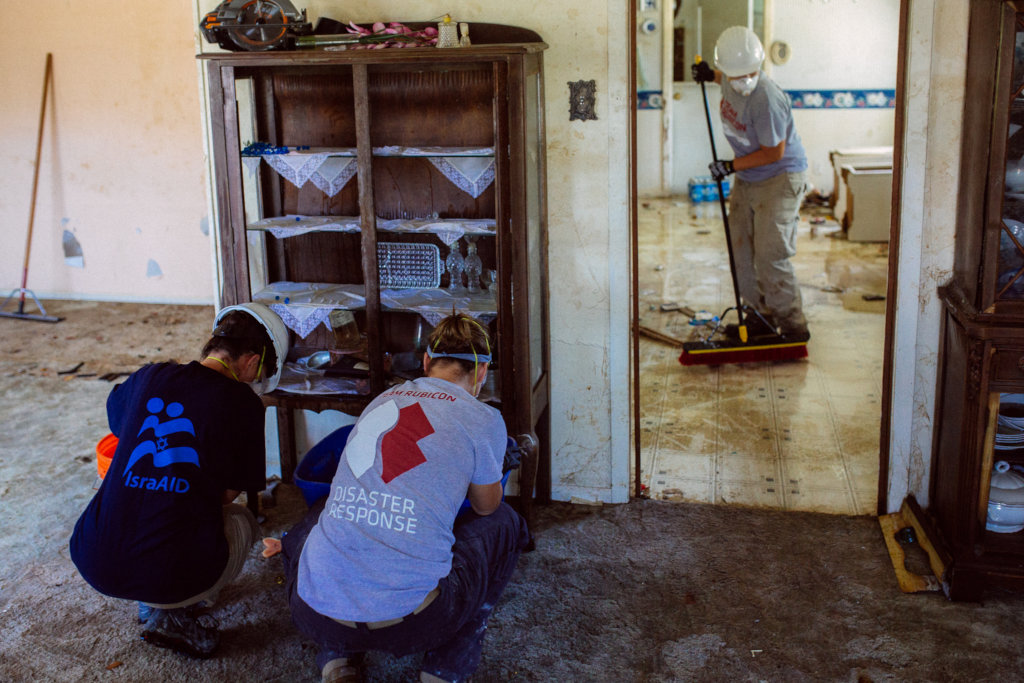 Hurricane Harvey whipped through Houston in the summer of 2017, leading to more than 100 fatalities and causing some $125 billion in damages. The destruction caused by Harvey was significant-- one of the most severe storms to hit the United Sates, levying heavy costs comparable most recently with Hurricane Katrina in 2005.
The IsraAID team, in partnership with Team Rubicon, reached Houston shortly after the the storm and began working toward clean-up efforts. Our team supported debris removal efforts, provided psychosocial support to victims, and helped the most vulnerable members of the community to clear out their homes and sort through items that could be salvaged and those that needed to be thrown out. Amid this process, the IsraAID team identified a gap in resources that could point to the highest risk households in the Houson area. This information could contribute to increased efficiency in the emergency response and clean up processes, as well as help to create a community-based emergency plan.
Studies show that communities with an emergency preparedness program are better able to bounce back after disaster hits. This fact launched IsraAID into this project-- "Building Community Reslience through Data Mapping" -- which could answer this need should future crises occur.
The Gulf Meadows neighborhood and Houston as a whole, are areas that are prone to environmental disasters without predication of when and where the next disaster will hit. The community, made up of a diverse, lower-income population, presented itself as an ideal location to pilot this program with deeply active community members and leadership, and was enthusiastic about getting involved in creative a preventive plan.
The neighborhood is centred around Gulf Meadow Church, run by Pastors Joe and Becky, recruited members of the church to spearheading this project. These community leaders are owning the data collection process on which the resiliency program will be built.
As the data collection process continues, IsraAID is continuing to cultivate additional relationships toward these goals withmay include running emergency response trainings, developing mechanisms for community-based support including financial, mental heath, and home repairs.
Thank you for supporting this program, strengthening the Houston community's infrastructure in emergency preparedness!